Boxing Day tsunami
Boxing Day tsunami
Ten years on, we say thanks for caring Australia
Ten years on, we say thanks for caring Australia
You, the Australian public, donated over $42 million to CARE Australia after the devastating tsunami in December 2004.
This allowed us to make a huge contribution to CARE's global response.
From 2004 to 2011, we helped more than 1.3 million people in many of the worst affected communities in India, Indonesia, Somalia, Sri Lanka and Thailand.
Now, 10 years on, the people that you helped would like to say: Thank you Australia!

  Please share our Facebook post to help us say thanks to more Australians
Keep reading to find out more about the full impact of your donation.
Read thank you letters from tsunami survivors:
At the Commonwealth Bank Boxing Day Test, CARE and Cricket Cares said thank you to cricket fans and Australians for caring and responding to the 2004 Boxing Day tsunami.
Hundreds of volunteers helped CARE deliver packages of thanks from tsunami survivors to caring cricket fans.
Following a short video featuring Captain of the Australian Cricket team Michael Clarke, 10,000 thank you letters from India, Indonesia and Thailand were hand delivered to cricket fans.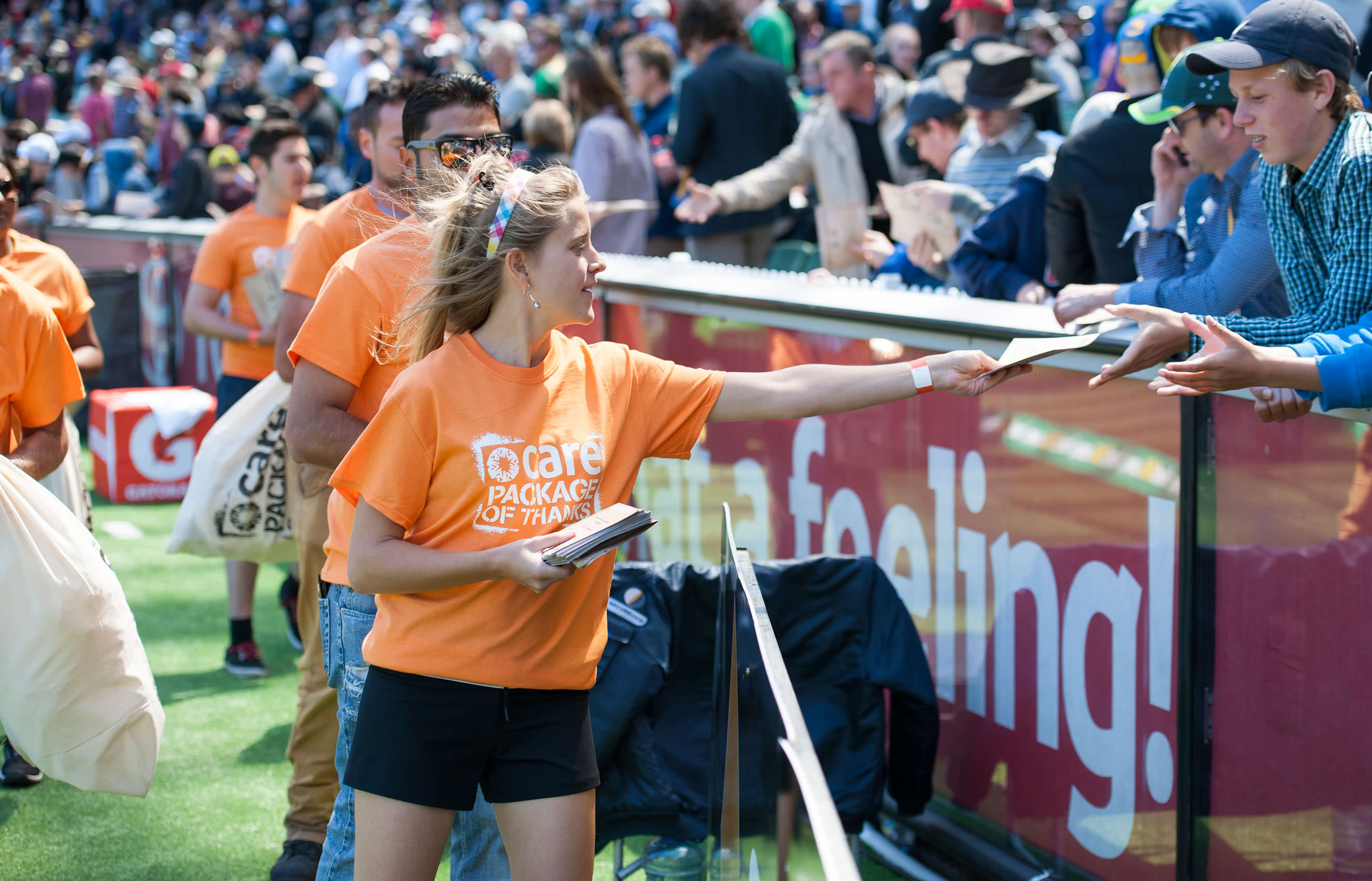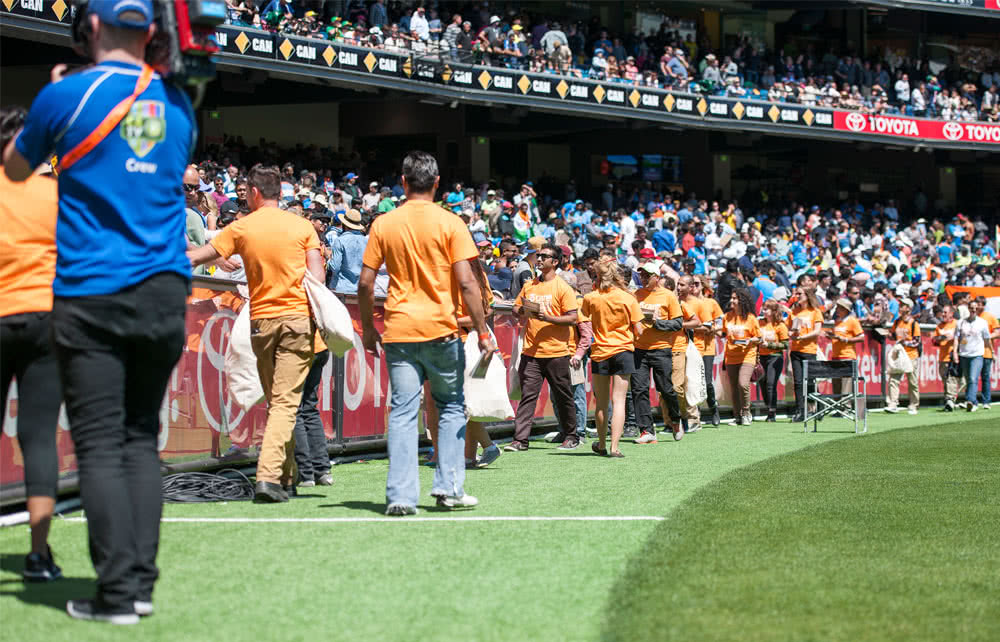 About the Boxing Day tsunami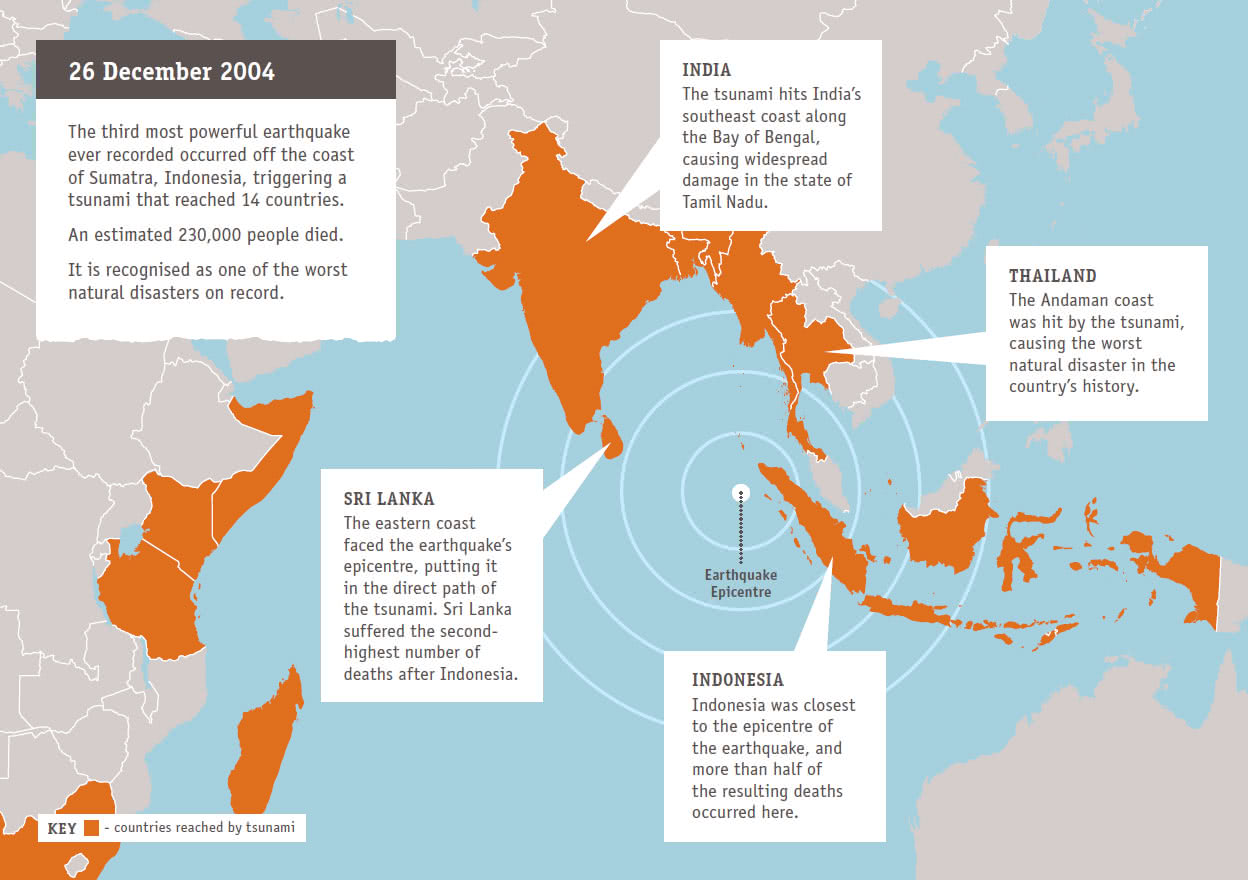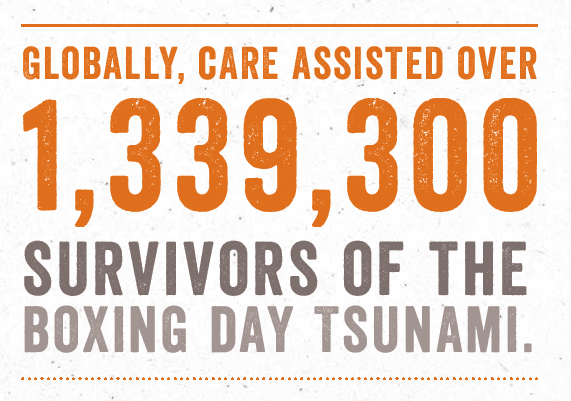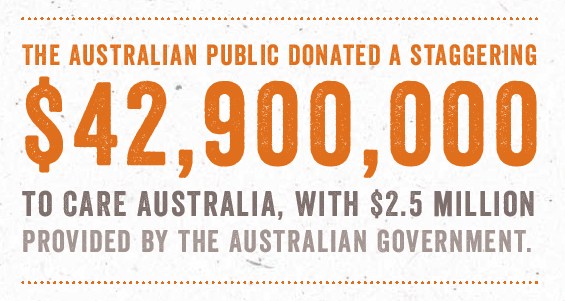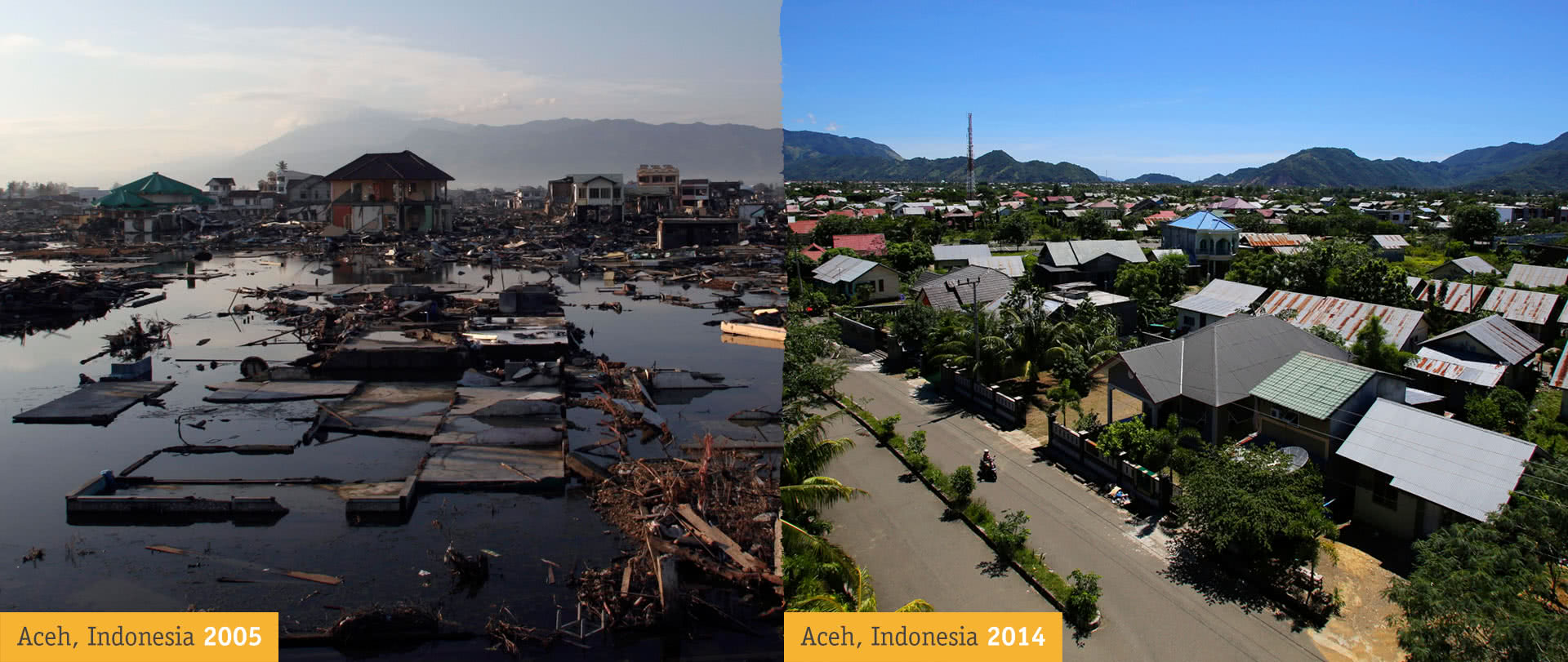 CARE's response
CARE was able to respond nearly instantly in India, Indonesia, Somalia, Sri Lanka and Thailand because of our long history working there, responding to disasters and implementing long-term aid programs.
Our response lasted from 2004 to 2011, helping the communities recover, rebuild and reduce their vulnerability to disasters in the future.
India
16,279 killed and missing
2.7 million displaced
157,393 homes and buildings destroyed
CARE helped 242,784 people
CARE worked with 200 villages across eight tsunami affected districts to provide emergency relief items such as food, water, shelter and healthcare to 20,000 families immediately after the disaster. CARE also provided counselling to traumatised individuals, built temporary and permanent houses and helped families earn money by providing them with the training and supplies needed to start small business such as crab farming, mechanics, fishing and sewing.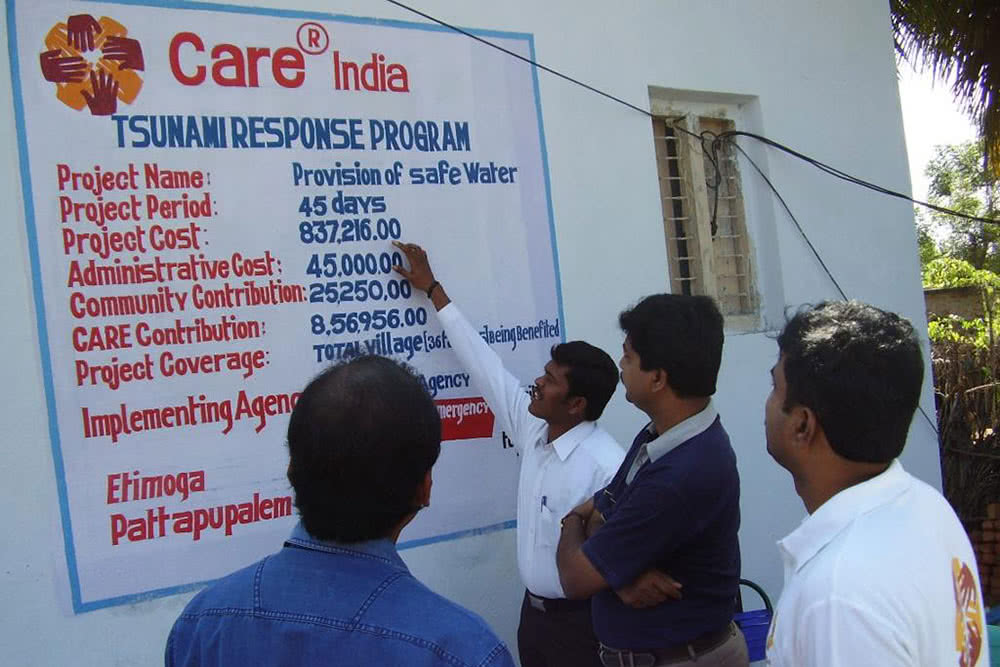 Indonesia
165,945 killed and missing
572,926 displaced
179,312 homes and buildings destroyed
CARE helped over 350,000 people
CARE's relief and recovery projects focused on helping communities in Banda Aceh and Aceh Besar, and on the island of Simeulue. CARE's immediate response involved the delivery of life-saving food, water and supplies to tens of thousands of people. CARE also built temporary and permanent housing, and wells and toilets to protect people from waterborne diseases. To help people earn money we launched cash-for-work programs and kick-started thousands of small businesses through grants and training programs. We also built four health clinics to meet the needs of mothers and young children.
Somalia
303 killed and missing
2,320 people displaced
CARE helped 135,372 people
CARE responded by delivering clean water to over 5,000 families in 45 coastal communities. We also helped rebuild damaged and destroyed water wells and built 80 toilets, five schools and four health centres. Over 32,000 people received support to restore their livelihoods following the tsunami, and we supported thousands of men and women to start fishing again, while providing fish management training to prevent overfishing.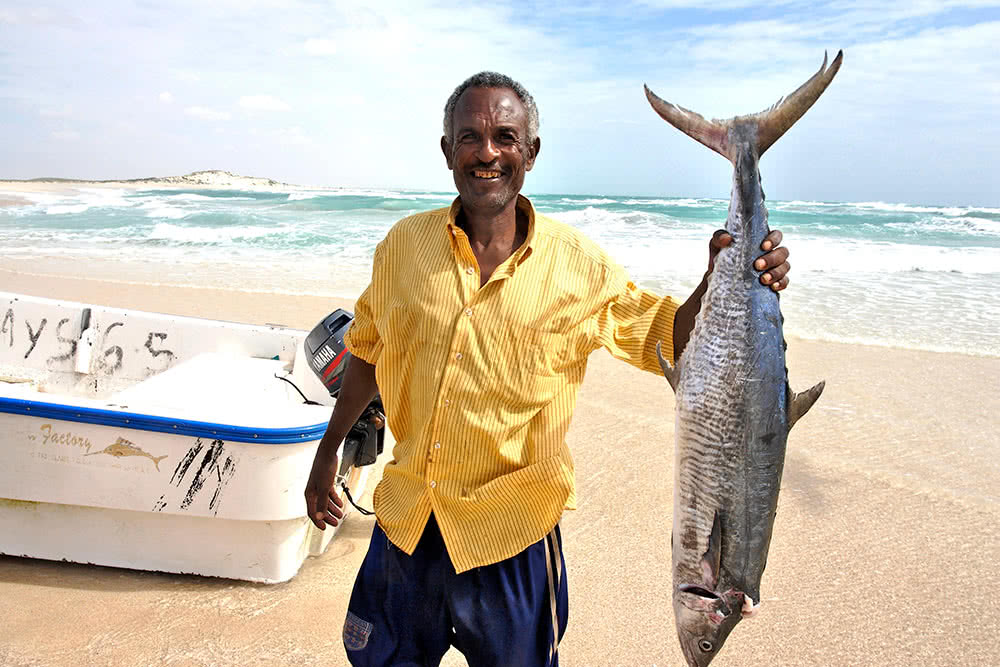 Sri Lanka
35,322 killed and missing
516,150 displaced
119,562 homes and buildings destroyed
CARE helped 560,000 people
CARE helped over 110,000 families affected by the tsunami. Immediately after the disaster, CARE staff helped search for survivors and distributed safe drinking water, food, clothing, bedding and hygiene kits. After the initial response, we helped communities rebuild public buildings, water wells and toilets, and provided counselling to traumatised people. We also helped people earn money by providing them with the training and supplies needed to start small business such as fishing and farming.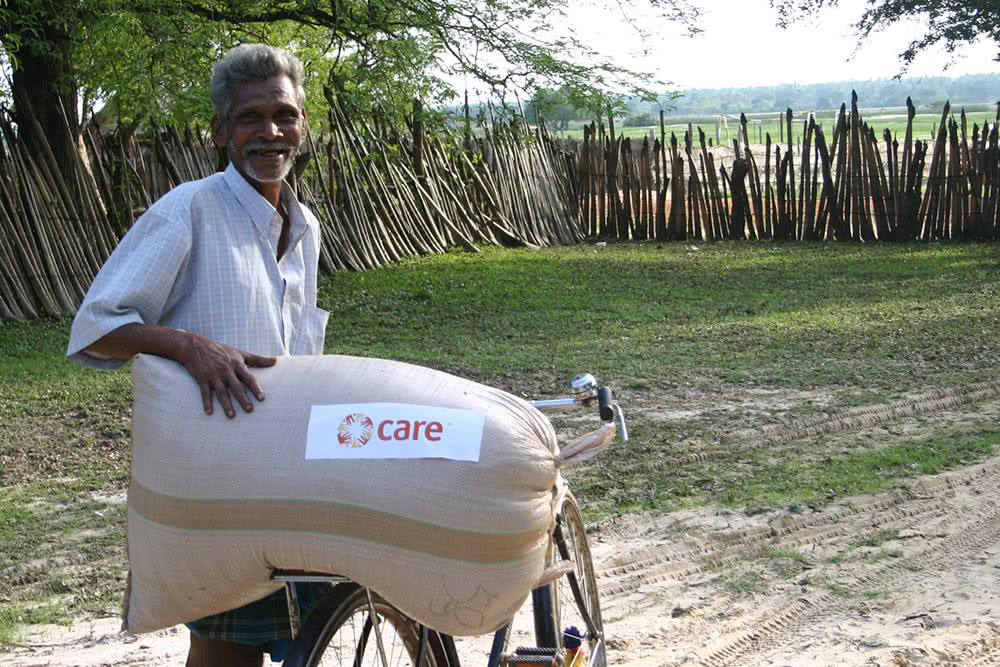 Thailand
8,212 killed and missing
6,000 displaced
4,800 homes and buildings destroyed
CARE helped 51,308 people
CARE's immediate response focused on providing medical supplied and food to hospitals and shelters set up by the government. This was followed by improving temporary shelters and upgrading living conditions at emergency response shelters. We also helped people affected by the tsunami restart small businesses through access to credit and savings, small business support groups and training.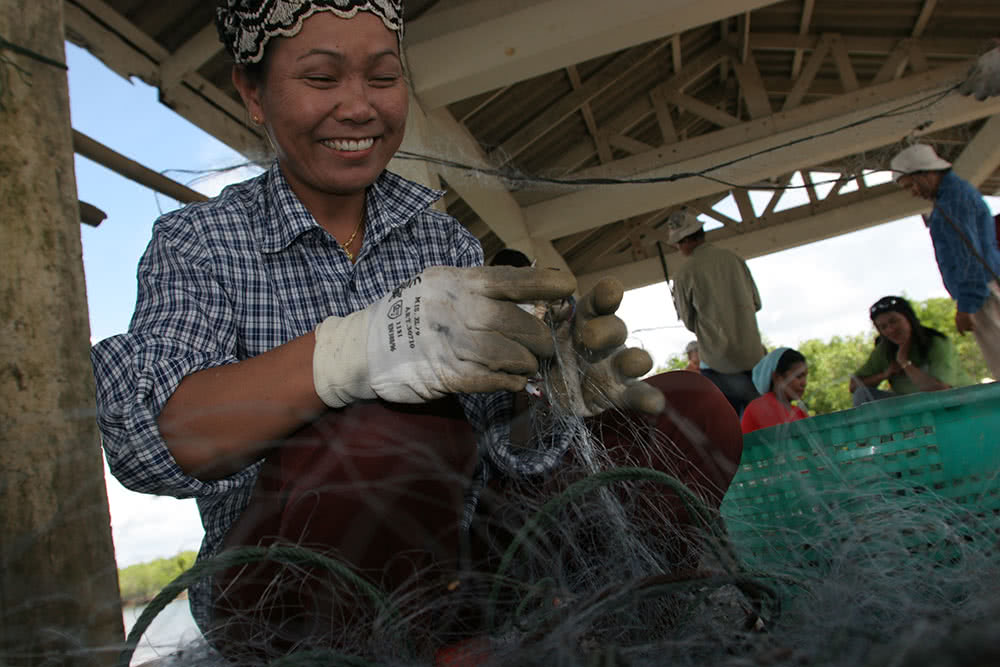 Other resources and highlights
Thank you to our generous partners