Our media team is always available to help with interviews, comments, information, case studies and photographs.
If you are a journalist, we have a number of experts who are available to discuss any aspect of our work. Our areas of expertise include emergencies, gender equality, women's empowerment, sexual and reproductive health, climate change, food insecurity, education, health and human rights.
We are happy to discuss interview requests from media students, but we do receive many of these requests and may not always be able to assist you.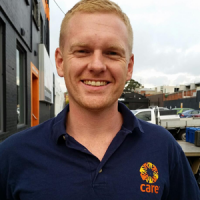 Sam Bolitho,  Senior Media Advisor 
Sam Bolitho leads CARE Australia's media team and is based in Canberra. Sam should be contacted for information on CARE's international programs and responses to humanitarian emergencies. He has a particular focus on the organisation's work in Africa and the Pacific.
Sam has been deployed to Iraq, South Sudan and Papua New Guinea.
Before joining CARE, Sam worked as a journalist for six years across print, radio, TV and online for media organisations including ABC and Fairfax Media.
Sam has previously lived and worked in Indonesia, Vanuatu and Solomon Islands.
Phone: +61 419 567 777   Email: sam.bolitho@care.org.au  Twitter: @SamBolitho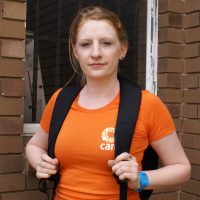 Stephanie Juleff, Media Advisor
Based in Melbourne, Steph focuses on media relating to CARE Australia's programs across Asia and the Middle East as well as our responses to emergencies and humanitarian crises.
Prior to joining CARE Australia, Steph worked as a journalist and news producer at the ABC, concentrating on international news. She worked across radio, TV and online, and as a newsreader for Radio Australia. She was previously based in Tokyo, Japan, and speaks Japanese, Italian and basic Spanish.
Phone: +61 412 449 691  Email: stephanie.juleff@care.org.au  Twitter: @steph_juleff