In memory of Nahme Taree Sukkar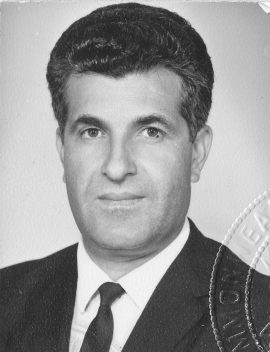 Nahme Taree Sukkar loved his adopted country of Australia and never forgot his birthplace of Lebanon. Born in 1930, he immigrated to Australia in 1956. He played a pivotal role in helping new immigrants from his hometown of Bcharre settle in Australia and was instrumental in the establishment of the Bcharre Charitable chapters in Sydney and Melbourne.
He returned to Lebanon in 1969 where he met my mother, Khoussaira. They soon married and left for Australia initially settling in Sydney and then Melbourne. My father was never to return to Lebanon as the country was gripped by a twenty-year civil war where subsequent troubles continue to this day.
With my father's passing on September 11, 2020 Lebanon had experienced a horrific explosion in the Port of Beirut on August 4 as it was dealing with the Covid-19 pandemic. Over 200 people were killed, thousands injured and countless homes destroyed.
You can read more about CARE's response in Beirut here.
Donate by phone
Call 1800 020 046 toll free and pay by credit card.
Donations over $2 are tax deductible. Your donation will go where it is needed most. You are helping families living in poverty and together, we can transform lives and create a better world for all.