COVID-19 coronavirus: how CARE is helping
The largest emergency response in CARE's history
Over the past two years, our supporters have made the largest emergency response effort in CARE's history possible, helping us to deliver support to 69 countries and deliver lifesaving supplies and education to more than 47 million people. Together we are saving lives, building resilient communities, and innovating for the future.
The people most at risk
New waves of COVID-19 continue to threaten some of the world's most vulnerable people. Infections are soaring in countries that were previously thought to have escaped the worst, including many of the countries where CARE works — such as those in South East Asia, the Pacific Islands and sub-Saharan Africa — where healthcare resources are underfunded and overwhelmed.
We have seen what happens when COVID-19 spreads through refugee camps where people are already living in close quarters without the means to practice good hygiene. Refugees from Myanmar, Syria, Ukraine and all over the world have already endured so much without this added threat to their lives.
What is CARE doing?
CARE continues to play a central role in combating the spread of the pandemic, undertaking the largest emergency response in our 75-year history. Right now, we are supporting the governments of 39 countries to get their vaccine rollouts running smoothly, and have so far contributed to the vaccination of 146 million people, including in some of the world's most challenging environments.
All around the world we are tackling barriers which prevent vaccination, from misinformation to logistical gaps. And working closely with local partners and governments, we continue to deliver community outreach and education, staff training and safety measures and delivery of emergency supplies.
Together with our partners we are working toward the global target of 70 per cent fully vaccinated in every country. But we still have a long way to go, especially in ensuring that our closest neighbours in countries like Papua New Guinea, Timor Leste and Vanuatu are not left behind.
We have also reached millions of people with hygiene education, oxygen and hospital supplies, access to clean water, training for health workers and lifesaving information about COVID-19 through mass media.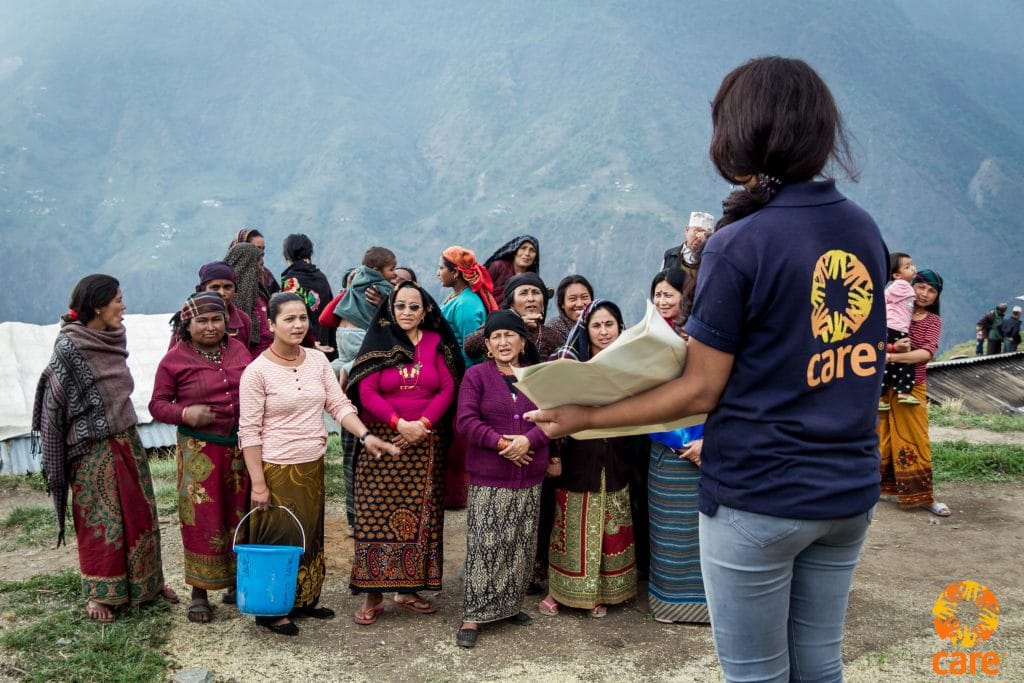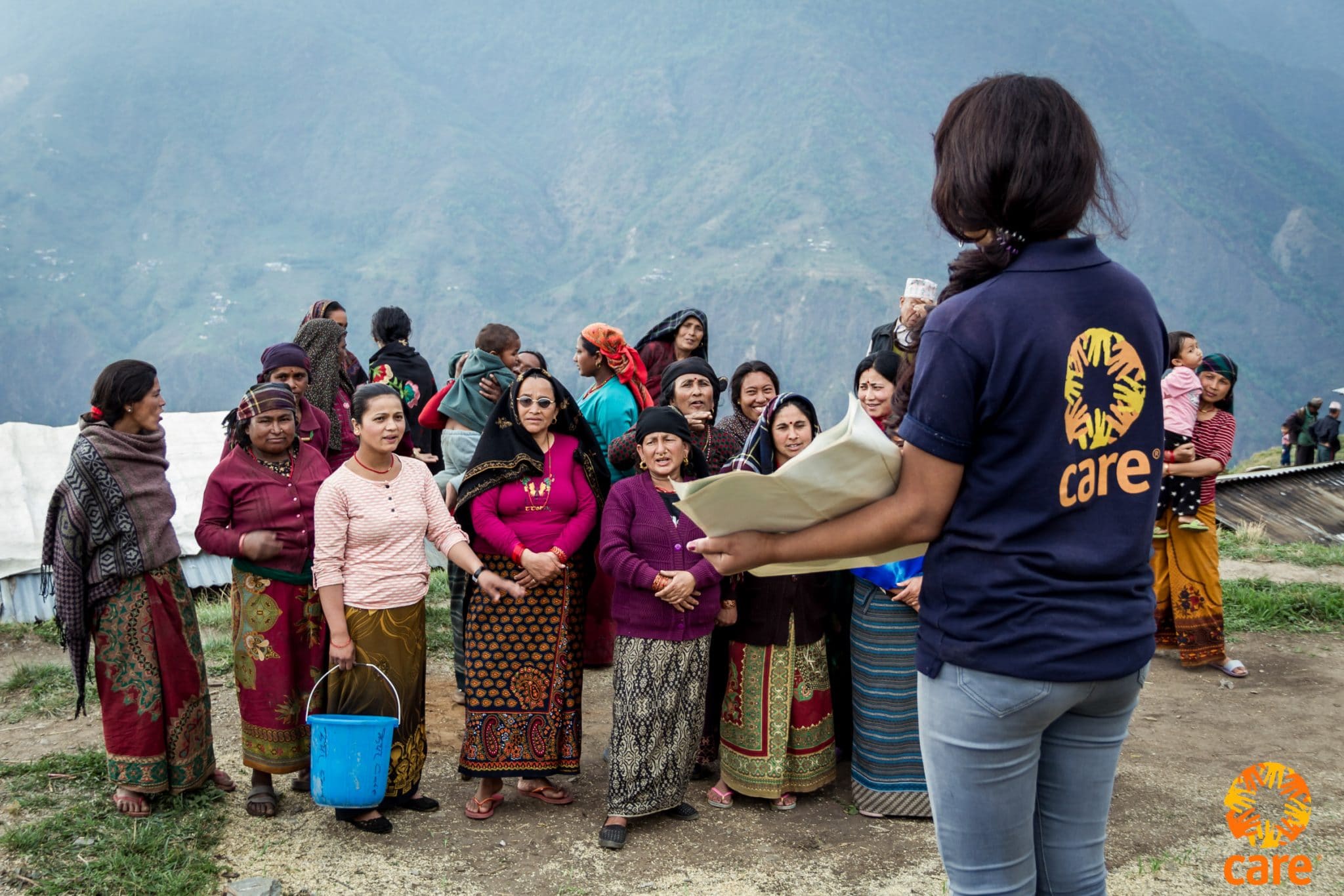 Women, girls and other marginalised people
The pandemic has had a devastating impact on marginalised groups, undoing years of progress towards gender equality. In all crises, women, girls and other marginalised people are often impacted the worst. We've seen this in past health emergencies, like the Ebola outbreaks in Africa.
Around the world, 70 per cent of health workers are women, putting them at greater risk of infection. In the home, it's often women and girls who take on caring responsibilities when someone gets sick, at the expense of their jobs or education.
And when health services are overwhelmed, women are forced to go without reproductive or maternal health care, leading to unplanned pregnancies and unsafe deliveries.
CARE supports women to lead the response to COVID-19 in their communities, to ensure their voices are heard and their needs are met. Because when women lead, everybody benefits.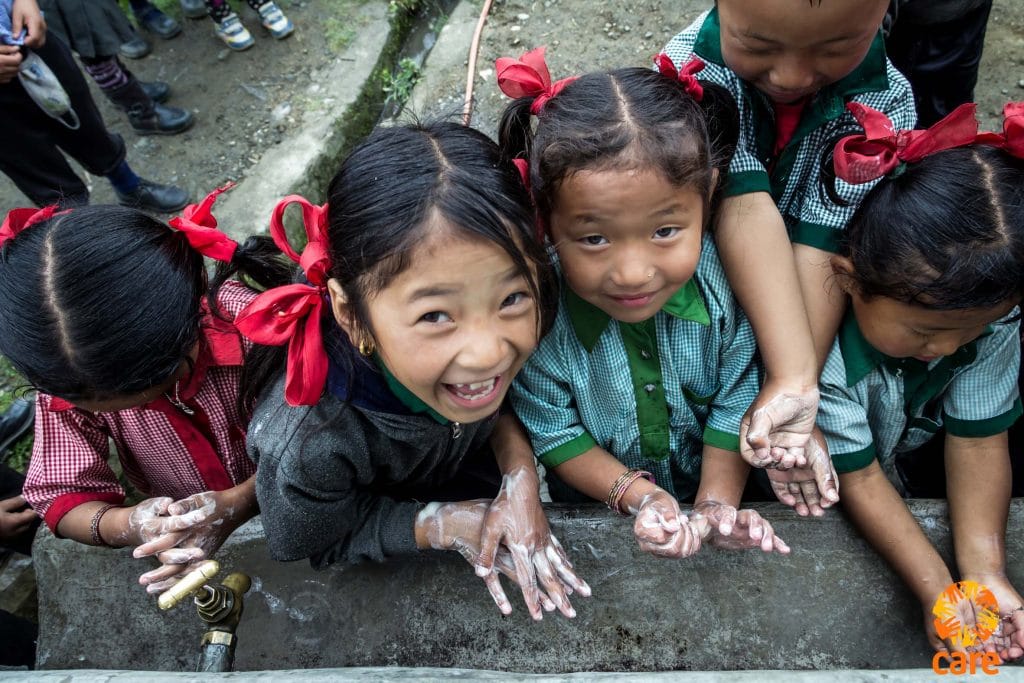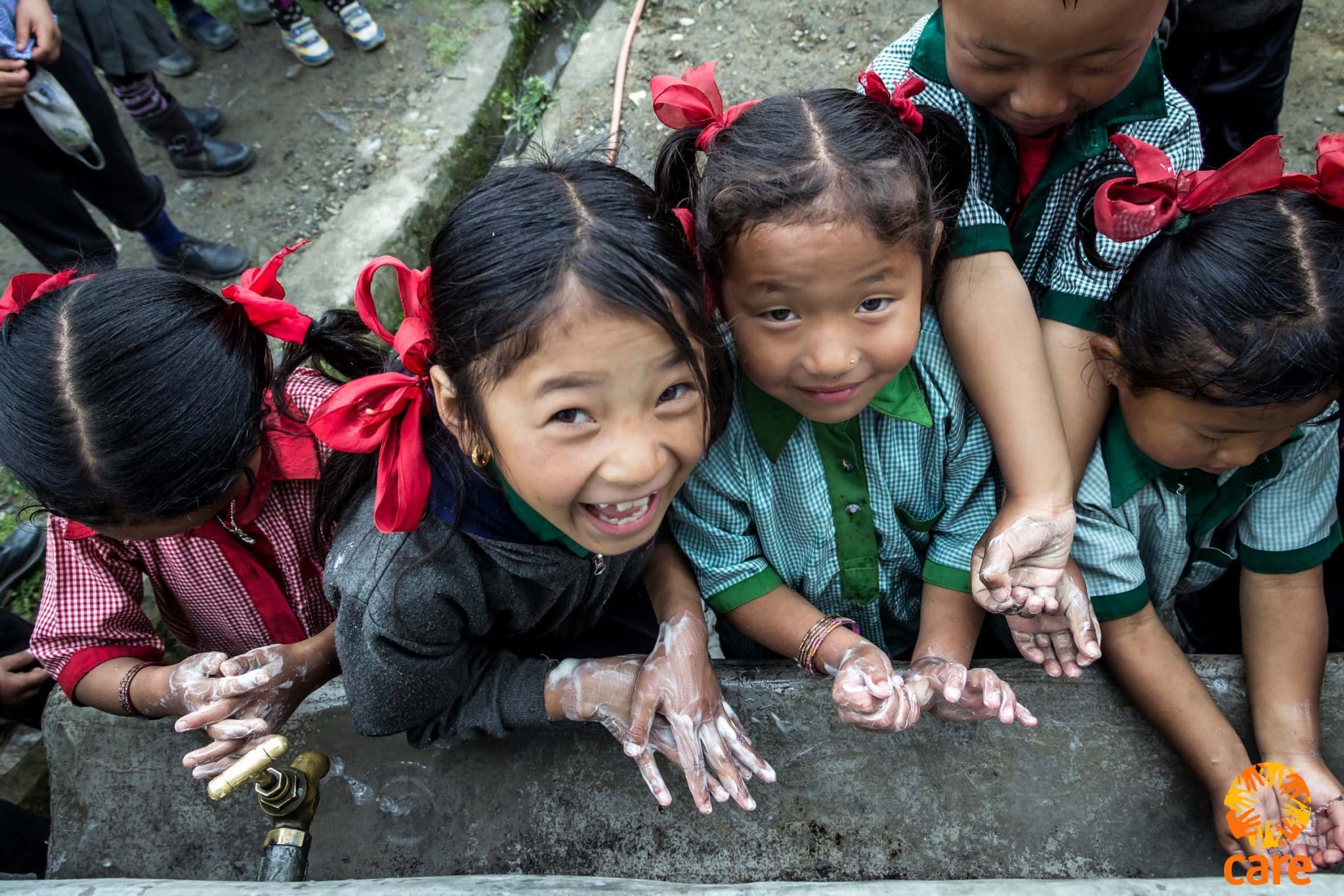 In it for the long haul
The COVID-19 coronavirus is going to have long-lasting economic and social effects for the whole world. People without savings, a secure income and safe housing will be most affected by the long-term effects of this crisis.
On top of stopping the spread and ensuring the world's poorest and most vulnerable people are vaccinated, CARE is also making sure they are not forgotten when it comes to long-term recovery efforts. CARE has long been a leader in response to epidemics – Ebola in West Africa and DRC, cholera in Haiti and Nigeria, and many others. Our experience has taught us the importance of sustainable projects which strengthen local systems and empower our partners to continue to improve their communities' overall healthcare systems and economies long after this crisis has passed.
Together, we will continue to meet this historic challenge.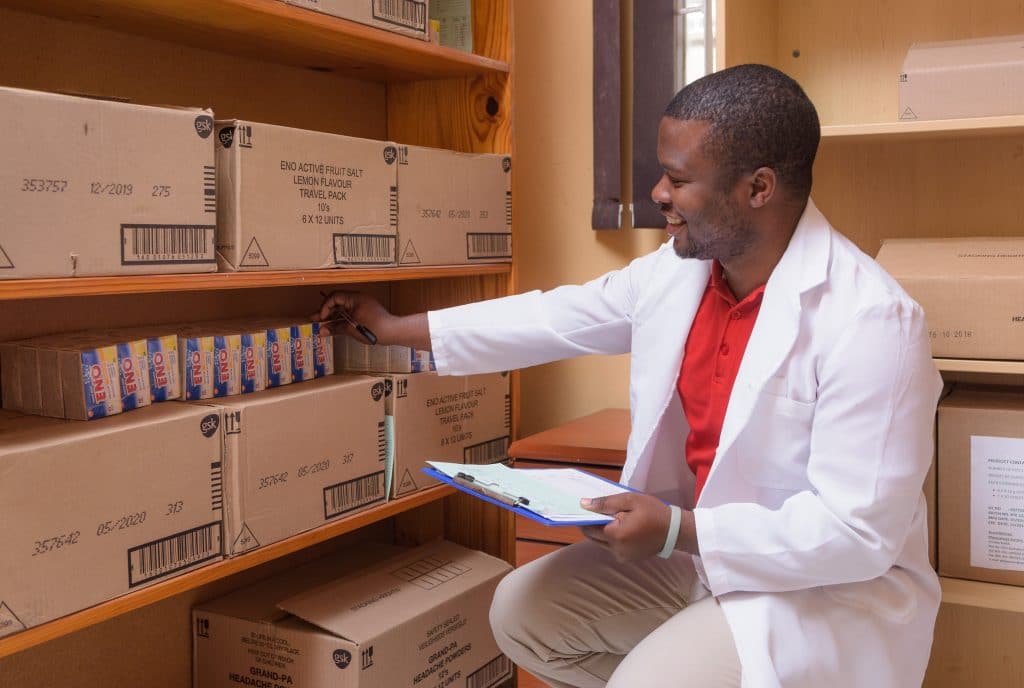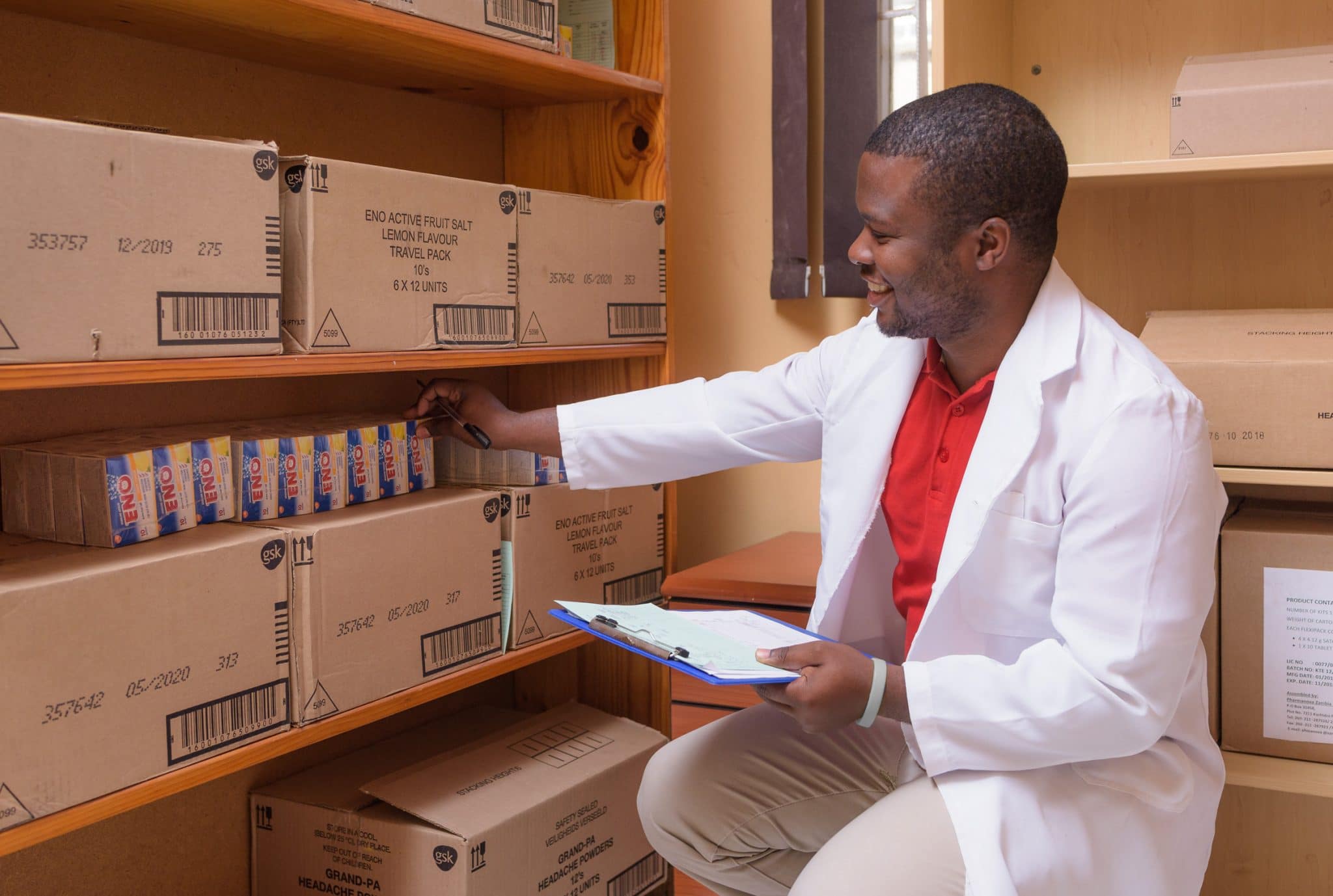 Your support is more important now than ever.
Please make a donation to help those most in need.