Donate to help stop the spread of COVID-19 Coronavirus
The COVID-19 Coronavirus pandemic continues to heavily impact some of the world's poorest and most conflict-ravaged communities where healthcare systems are already weak and under-resourced, and supplies have been wiped out by disaster or conflict.
Some of our nearest neighbours are enduring horrendous outbreaks right now in Vanuatu and Papua New Guinea with vaccination rates as low as 4% of eligible adults. Estimates achieving full vaccination in those countries range from 2023 to 2026.
We need to keep supporting countries by helping to deliver vaccines, getting people critical medical equipment, soap, clean water and social distancing information to prevent the spread of the virus before it's too late.
CARE is doing this urgent work, which could be the difference between life and death for thousands of people, and is supporting the governments of more than 20 countries with their vaccination rollouts. . We have already reached more than 34 million people directly with this lifesaving work.
Your donation to CARE today could help deliver vaccines, provide oxygen, clean water and emergency supplies to the world's most vulnerable families, and help stop the spread while we still can. You will also be helping to ensure CARE can continue our lifesaving work in all the countries impacted by COVID-19.
CARE's global COVID-19 charity response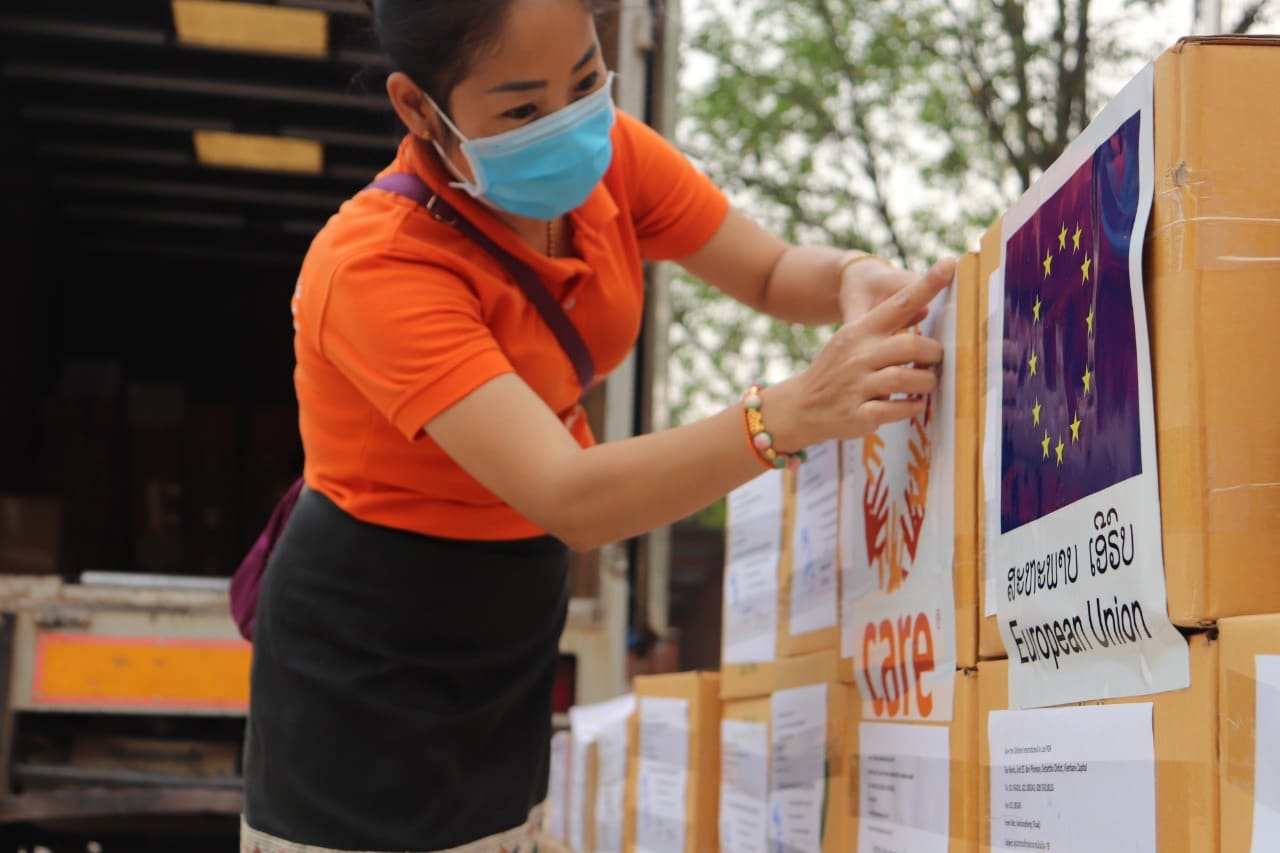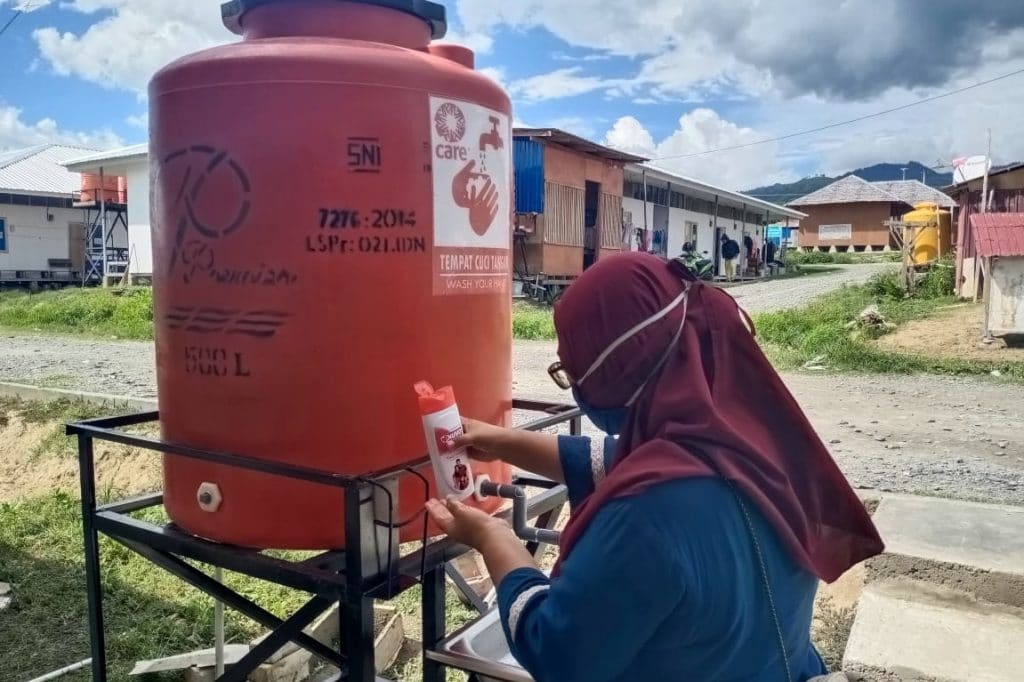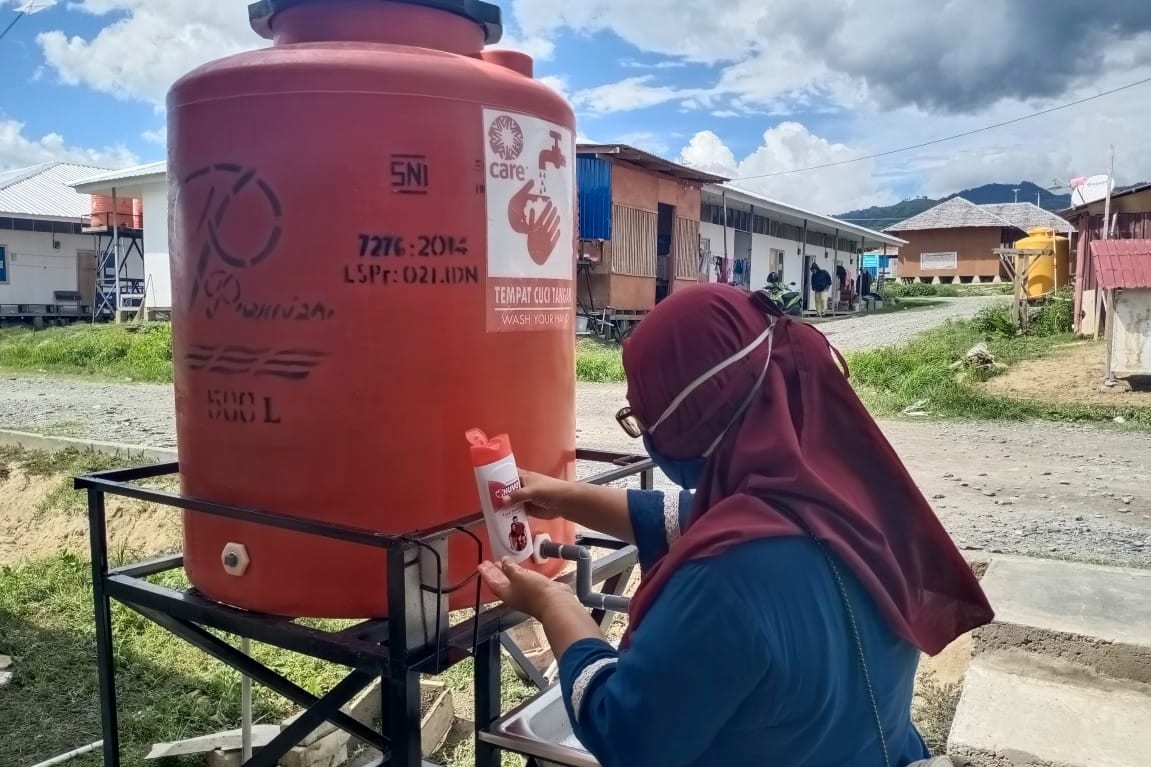 Donate by phone
Call 1800 020 046 toll free and pay by credit card.
Donations over $2 are tax deductible.
Donations over $2 are tax deductible. Your donation will go where it is needed most at this time. You are helping families living in poverty, many without access to healthcare and sanitation. Together we can help save lives and provide the most vulnerable with the critical assistance they so desperately need.
*Image from existing CARE water and sanitation project © Josh Estey/CARE.