On the island of Tanna in Vanuatu, CARE has spoken with school girls about the challenges that keep them away from school.
One reason may be a big surprise: Toilets!
Not having a clean and private toilet is a major concern for girls, particularly when they are menstruating, during which time many will stay at home, rather than deal with the challenges of having to wash in the school toilets.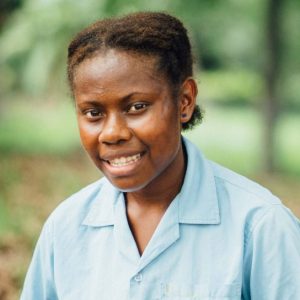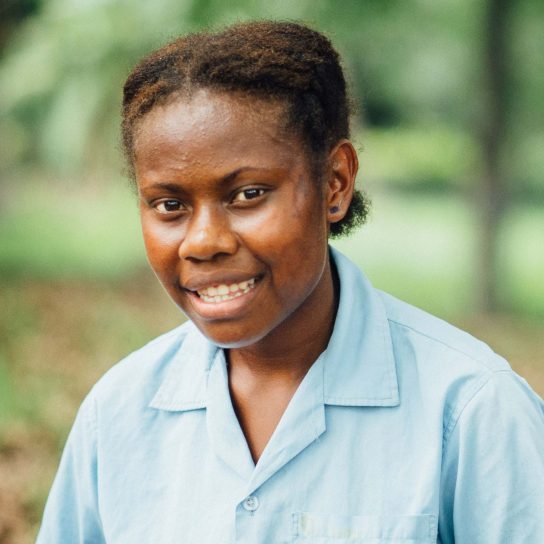 Florence is a 17-year-old student in Tanna, and she is determined that she will do things and go places. But for the last few years, there's been something getting in her way: her period. 
"In school, when the boys know that we have our periods, they laugh or check our skirts when we get up from our chairs," she explains. "So when I got my period, I did not go to school. I was afraid of being humiliated, so I just stayed at home."
Thanks to our amazing donors, CARE is changing this culture by running school education programs for boys and girls, and upgrading toilet facilities for more than 2,200 children – ensuring that girls have school toilets that are clean, safe and private.
Girls were asked to describe what they didn't like about their current sanitation facilities and were asked to draw their 'perfect' toilet to stimulate discussion around girls' hygiene needs. 
This led to the simple but revolutionary idea of changing the design of the girls' toilets to include a private washing area with a tap, drain, bucket and soap inside the toilet block rather than outside. So now girls can manage their menstrual hygiene in private.
The new toilets and education programs are making a world of difference for girls like Florence.
"I was trying to understand things myself and then CARE came and explained everything," she says. "I feel like now I know everything; I feel like when I get my period, I am not worried. I am not afraid anymore."
Thank you all for helping girls like Florence feel safe and supported!