Climate Change Emergency
Climate Change Emergency
Climate Change is threatening ways of life in the Pacific. Donate Now.
Climate Change is threatening ways of life in the Pacific. Donate Now.
Climate change is set to push an additional 132 million people into poverty by 2030. 
People who have contributed least to global warming are feeling the effects the most and being left to deal with the consequences.
The Asia-Pacific region is the most disaster-prone region in the world. Because of climate change, every year our region faces the threat of communities being destroyed again and again by cyclones that are only increasing in frequency and intensity.
Don't leave the Pacific islands behind, your donation before 30 June could help communities prepare for cyclone season. 
Climate change in the Pacific
One in four people living in the Pacific Islands are likely to be living below their country's basic needs poverty line – and countries like Samoa, Vanuatu, Tonga and Fiji are vulnerable to the impacts of climate change as it threatens the traditional way of life for communities.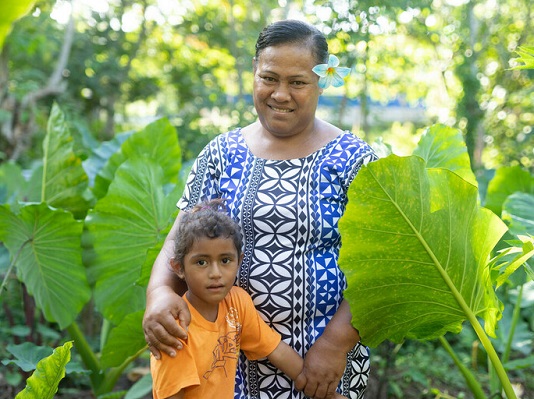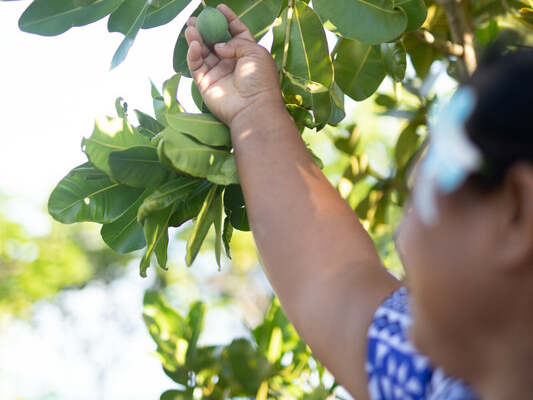 Climate change in Samoa
Made up of nine volcanic islands – four of which are inhabited – Samoa is fighting back against the impacts of climate disasters and poverty. Cyclones, floods and dangerously rising sea levels affect families and communities on a regular basis.
In Samoa, CARE and partner Women in Business Development Inc. (WIBDI) run the Seedling Distribution and Community Based Disaster Risk Management programs to educate and empower communities and women like Toatolu – this includes planting Fetau trees along the coast line to protect the land and livelihoods of communities from the impacts of cyclones and erosion from rising sea levels.
Toatolu grows her own Fetau trees alongside a fruit and vegetable harvest.
"I first registered because of the Fetau tree." Toatolu says, "Fetau is useful. We replant them to keep the sea water from coming in. It helps protect us from strong cyclones. These trees protect us from strong winds, protect us from the rising sea. And we also sell them."
Toatolu is now able to put fruit and vegetables on the table, prepare for climate-induced disasters, as well as earn an income from the Fetau seeds that will support her family.
With climate change threatening the traditional way of life in these communities, women like Toatolu are empowered through our partner programs.
Climate change in Vanuatu
Vanuatu is the country most at risk of natural disasters, with cyclones that bring floods, landslides and extreme winds on a regular basis. Three-quarters of the population live in rural areas and on remote islands, with a lack of access to clean water sources, basic sanitation, and essential health services.
In March 2023, Tropical Cyclones Judy and Kevin left a wake of destruction in Vanuatu – with over 251,000 people affected by the floods, landslides and extreme winds caused by the cyclones.
In Vanuatu, CARE works with communities to establish and train local disaster committees through running disaster simulations, providing first aid training, and trialling new disease-resistant crop varieties.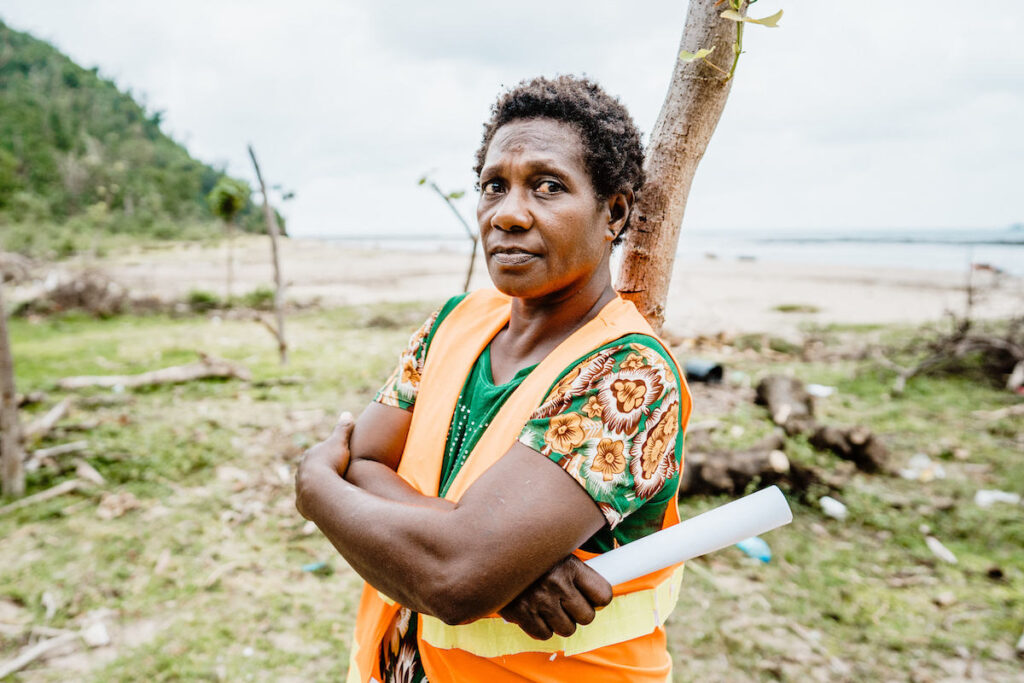 Climate change in Tonga
Climate change, location and the topographical nature of Tonga leaves communities vulnerable to the devastating impacts of natural disasters. As climate change intensifies, the islands of Tonga will experience more severe and damaging disasters, such as Tropical Cyclone Gita, which in 2018 caused damage to 4,000 homes and more than 800 were totally destroyed. 80% of households in Tonga were left without power.
In Tonga, CARE works with Live and Learn, MORDI Tonga Trust, and Talitha Project, to help build communities' resilience to natural disasters and the worsening effects of climate change, and to ensure emergency supplies of food and water are available during these times.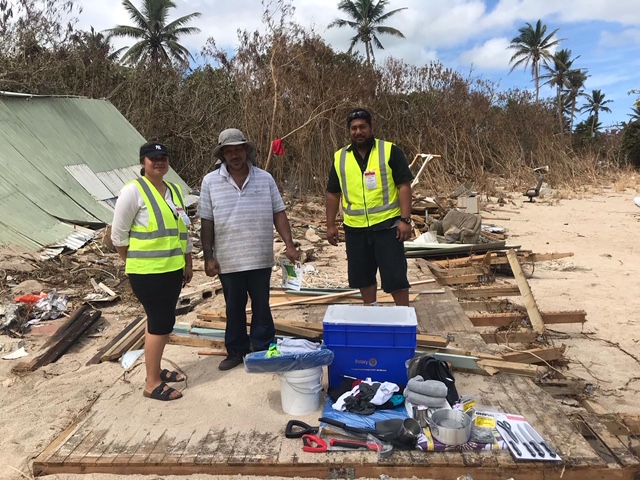 Climate change in Fiji
With around 100 small islands, Fiji is highly vulnerable and at constant risk of extreme weather surges including cyclones, storms and droughts. The impacts of climate change continue to cause destruction of shelter, crops and livelihoods.
On 17 December 2020, severe Category 5 Tropical Cyclone Yasa tore through Fiji, leaving a devastating path of destruction in its wake. Hundreds were injured and left without safe shelter or a place to sleep.
In Fiji, CARE works with a local partner, Live and Learn, to respond immediately during times of natural disasters supporting impacted communities with; emergency shelter, hygiene and seed kits, water supply systems, toilets, and agriculture training.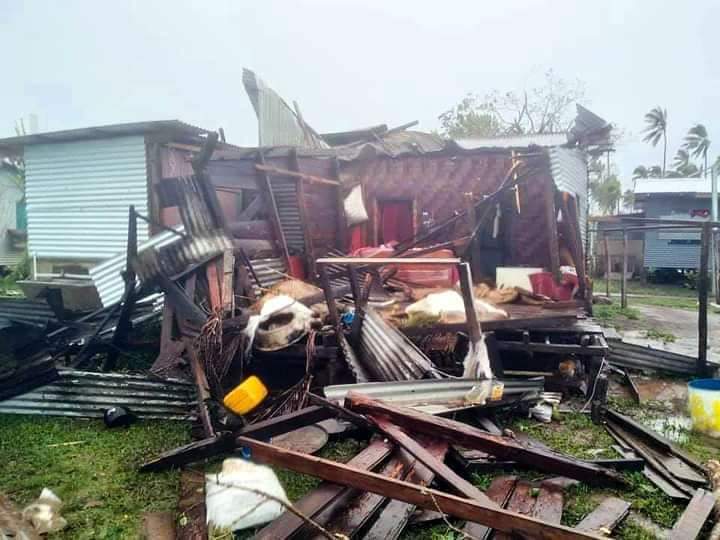 Your donation today before 30 June will mean more women like Toatolu can receive the lifesaving tools they need to not only prepare for cyclone season, but lead their families and communities out of hardship and poverty once and for all.
Donate by phone
Call 1800 020 046 toll free and pay by credit card.
Donations over $2 are tax deductible.
Your donation will go where it is needed most at this time. It will support women who are working hard to defeat poverty and build better lives for themselves and for their families and communities.