Donate now to the Cyclone Yasa Fiji Emergency appeal
On 17 December, severe Category 5 Tropical Cyclone Yasa tore through Fiji, leaving a devastating path of destruction in its wake.
The human toll is not yet clear, but it is feared that hundreds are injured and left without safe shelter or a place to sleep. Families and entire communities are in urgent need of shelter, water and medical supplies. Details are still emerging, but we can be certain that a large-scale humanitarian response will be required.
CARE's local partner Live & Learn is on the ground in Fiji launching an emergency response to provide lifesaving aid to those affected by the cyclone. Together, we can help ensure vulnerable families receive shelter, water, and can recover from this disaster.
Your donation today could help provide lifesaving supplies to a family who has lost everything. Please give generously to CARE Australia's Global Emergency Fund.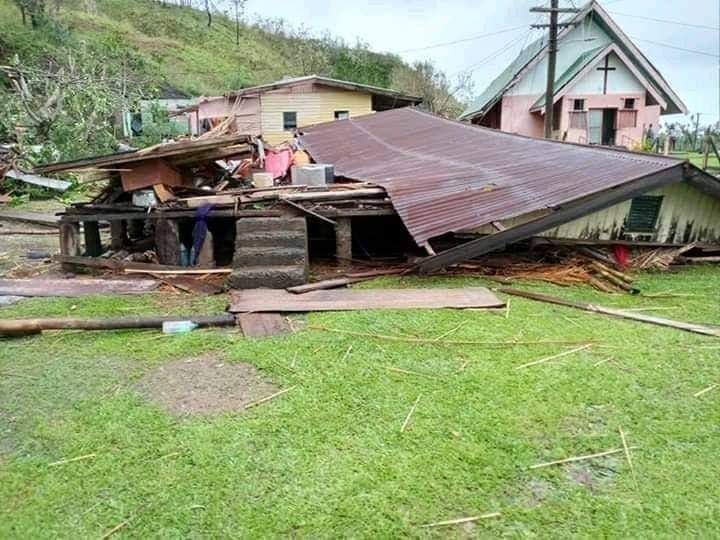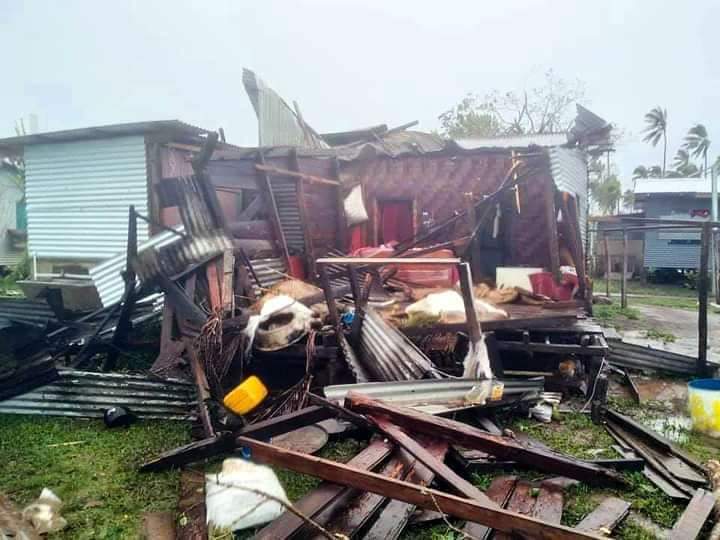 Responding to Cyclone Yasa
Women and girls are disproportionately affected
We know from experience that women and girls are among the most affected in times of crisis. More women die during, and in the aftermath of disasters, and are vulnerable to increased rates of gender-based violence and a lack of safe shelter and security. The loss of food supplies mean that families have less to eat, and it's mothers who go without so that their children or husbands can eat.
Pregnant and breast-feeding women are particularly affected due to the nutritional needs of them and their babies and an estimated 60% of preventable maternal deaths take place in crisis settings.
That's why, during crises, CARE works with our local partners to support women and save lives by reducing the risk of gender-based violence and providing services that cater specifically to women and their families. Women are the community-builders, so we create safe spaces where they can meet to discuss the issues that affect them and then work hard to make sure relief efforts are delivered with their needs in mind.
Planning and preparing for climate-fuelled disasters
Being prepared saves lives. Developing emergency plans, early warning systems and reinforcing buildings to better withstand the elements can help families survive. Stockpiling goods can save time and money — both of which are critical during an emergency response. Did you know that every dollar spent helping a community prepare for an emergency, saves seven more dollars that would have to be spent once an emergency has already happened?
That means that disaster preparation work is SEVEN times more cost-effective than emergency response! Helping to keep CARE's stock of emergency items like shelter kits means that we have the tools and supplies needed to respond quickly — and cheaply — the moment a disaster hits.
Focus on the Pacific
Asia and The Pacific are two of the most disaster-prone areas in the world — and the most vulnerable to the effects of climate change. That's why CARE Australia focuses its expertise in our region first, to make sure we have the greatest impact where it is needed most.
We're working with communities to help prepare and plan for emergencies. In Fiji, our partner Live & Learn has been helping families build stronger homes to withstand strong winds. We have also been training Live & Learn to make sure their disaster responses consider the needs of all genders, the rights of children, and includes people of varying abilities.
Local first responders are the most effective.
In response to disasters all around the world, the lifesaving work is done by skilled local responders, trained by CARE, who continue to work with us to keep their communities safe and thriving.
CARE's local partners are the first on the ground providing aid to those affected. Locals are best placed when it comes to knowing what people need in a way that's culturally appropriate, and are able to be there for their communities in the long-term to help them build back stronger in the years to come.
Read more about CARE in Fiji, and donate to our lifesaving work.
Donate by phone
Call 1800 020 046 toll free and pay by credit card.
Donations over $2 are tax deductible.
Should the funds raised through an emergency appeal exceed the amount required to meet the immediate and longer term needs of the people in the affected areas, or if there are changes in circumstances beyond CARE's control which limit its ability to utilise all funds in the affected areas, CARE will direct excess funds to other emergency relief activities in the future.
Monthly donation will go to emergency relief & preparedness activities where it is needed most.