Albania
Albania
Corruption continues to be a complex and pressing challenge for women in Albania. Donate now.
Corruption continues to be a complex and pressing challenge for women in Albania. Donate now.
In 1993, CARE International began work in Albania to strengthen the work of other partner organisations promoting gender equality.
Initial humanitarian aid assisting refugees and victims of war. Today work is conducted in Bosnia and Herzegovina, Croatia, Serbia, Kosovo, Montenegro, North Macedonia, and Albania. Their ambition is to ensure the social, economic, and political rights of vulnerable and marginalised groups are recognized and fulfilled, contributing to sustainable peace in the region.

To achieve this, CARE offers conflict prevention and peace-building programs, supports people's livelihoods and access to rights, and works toward gender equality and the prevention of gender-based violence — with a focus on marginalised communities such as Roma and women and girls.

Additionally, they provide emergency assistance for refugees and migrants stranded in the Balkans, communities suffering from natural disasters, and in any situations where aid is needed.
Fast Facts
Population: 11,212,191 (2022)
Life expectancy: 74 ( 71 male, 76 female) (2021)
Infant mortality: 4 deaths/1,000 live births (2021)
Under-5 mortality: 5 deaths/1,000 live births (2021)
Maternal mortality*: 39 deaths/100,000 live births (2020 est)
Adult literacy rate: 100 (100% male, 100% female) (2021)
Access to improved drinking water*:98.9% (urban), 97% (rural) (2020 est.)
Access to improved sanitation*: 94.8% (urban), 87% (rural) (2017 est.)
Labour force participation rate: 64% (87.1% male, 38.2% female) (2013) (2022)
Percentage of seats held by women in national parliament: 53% (2022)
GDP per capita: $48,436 USD (2021)
Source: World Bank, *FBI World Factbook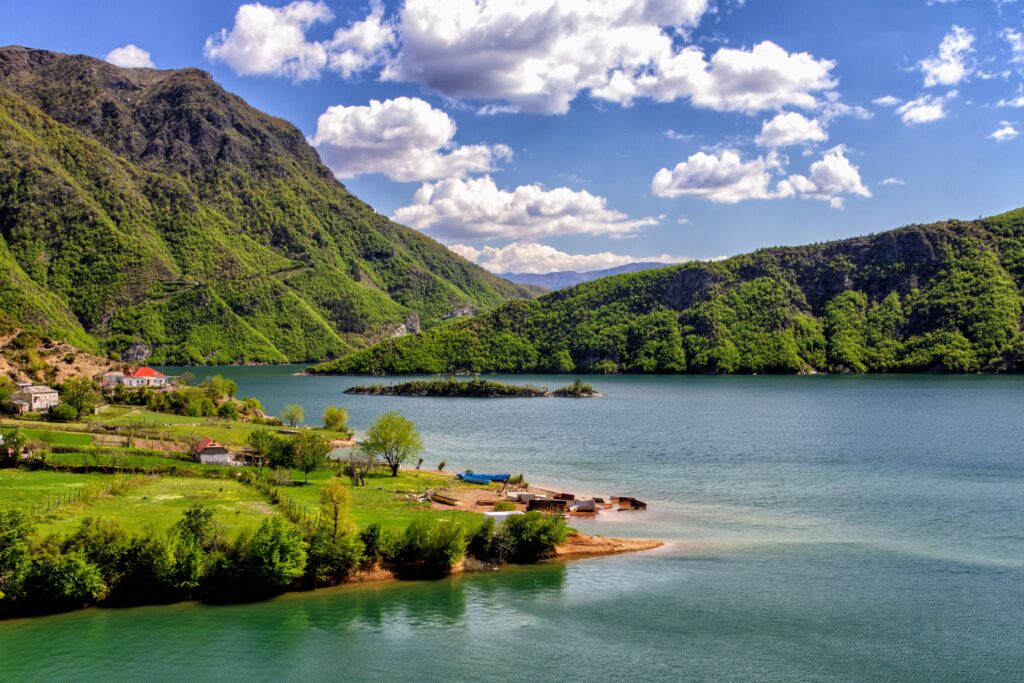 Climate change in Albania
Albania is one of the most vulnerable in the region to changing climate trends. Changing weather patterns have already been observed over the last 15 years with increasing temperatures, decreasing precipitation, and more frequent extreme events like floods and droughts. 
Projections indicate a decline in summer rainfalls of about 10 percent by 2020 and 20 percent by 2050. Two sectors that are acutely impacted by these shifts in climate are energy and agriculture.
With increasing precipitation and a higher frequency of natural disasters predicted in the country over the next five decades, the government is actively working with farmers. With the primary focus being to improve their understanding of the consequences of these changes, and implement measures to mitigate the most serious impacts resulting from climate shifts. 
Floods are common and it lies in an earthquake zone. People are especially vulnerable to these disasters due to the low living standards and the poor housing, particularly in rural and mountain areas.
Donate now
Support our ongoing work to create a more equal world.
Your donation can help end extreme poverty and give people the means to build a better future for themselves in countries like Albania.
For those living in extreme poverty, your support brings education and training, healthcare and clean water, nutritious food, and new ways to earn an income. And in times of crisis, you help us deliver emergency relief. Please donate today.