Across the Asia and Pacific regions, women are forced to spend precious hours walking to collect dirty, undrinkable water for their families.
With your support, we're working with women, children and communities so they have access to their basic needs and rights, including access to clean water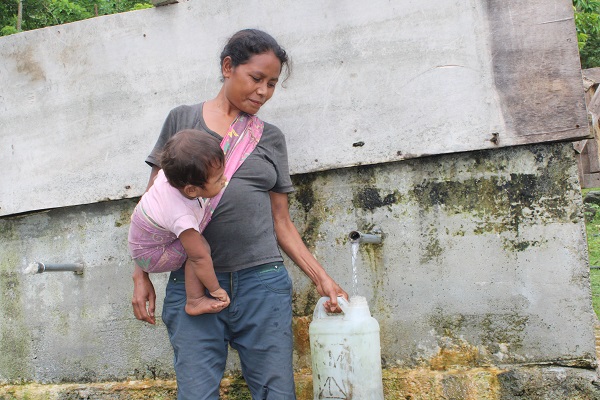 "Sometimes my family would ignore good hygiene practices because there wasn't enough water. Now I can access clean water easily." — Deliana
The difference you can make is clear. Please make your urgent donation today.
Adercia's story
Adercia lives in a remote, mountainous community in Timor-Leste — where women like her often have to walk hours every day to collect water from a murky river.
They've made the long, dangerous trek since they were girls. They've walked when they were heavily pregnant mothers and while breastfeeding their babies. It's their job to fetch lifesaving water for their families — simply because they are women.
Adercia knows that water is what so much else rests on for women and their children — their health, their livelihoods, their chance of an education. She told my colleague:
"Because the river is far away, our children had to walk to the river around 4am or 5am to bathe before school."
Will you please donate today to bring lifesaving resources like clean water to women and their families? Your gift can help CARE Australia work with local partners to safeguard the health and wellbeing of hard-to-reach communities like Adercia's.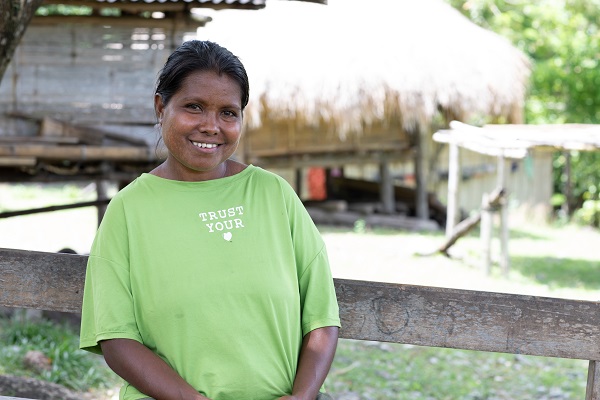 Donate by phone
Call 1800 020 046 toll free and pay by credit card.
Donations over $2 are tax deductible.
Your donation will go where it is needed most at this time. It will support women who are working hard to defeat poverty and build better lives for themselves and for their families and communities.