This International Women's Day, Grace Tame is joining CARE Australia's Her Circle campaign to celebrate women who are smashing glass ceilings.
Here in Australia and all around the world, women are the change-makers, the connectors, the mentors, the ones who drive change — in their homes, their workplaces and their communities. And they're not the only ones who benefit. Because when one woman escapes poverty, she brings four others in Her Circle with her.
That's why CARE Australia has launched Her Circle: to shine a light on this 'multiplier effect' — that positive influence that one woman has over the others in Her Circle. In fact it's the multiplier effect that makes her the greatest asset of all in the fight against poverty, because when a woman is able to claim her fair share of resources, opportunities, and decision-making power, everyone in Her Circle benefits.
2021 Australian of the Year Grace Tame is one of three powerhouse ambassadors joining Her Circle. Grace will be joined by Nyadol Nyuon and Justine Cullen as they strive to elevate women and celebrate the women who have supported them.
"We must celebrate and recognise women, because lifting them up has a multiplier effect," says Grace. I have seen first hand women bringing others with them when they're given the opportunity to speak, to lead, and to make decisions about their lives. Women create intergenerational change."
Georgilla is one of the women at the centre of Her Circle. 
After joining CARE Australia's Young Women's Leadership Program, Georgilla unlocked her self-confidence and set her sights on making a difference. Now the host of a radio program on 'Femme Pawa' 99 FM, her voice is amplified all across Vanuatu, and young people of all genders can hear her speaking up for equality.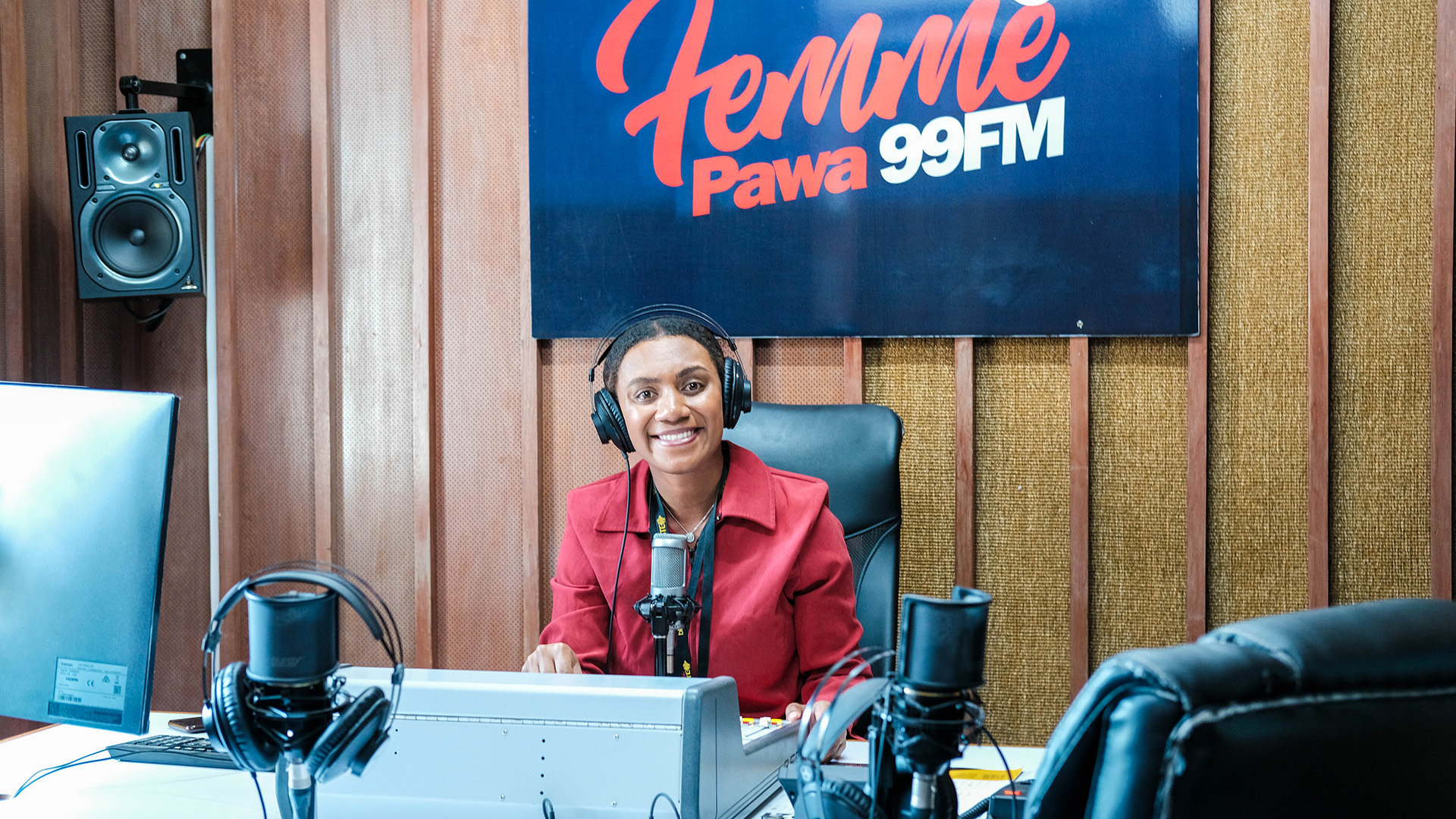 Read more about Georgilla and the other women at the centre of Her Circle.
Our ambassadors Grace, Justine and Nyadol are calling on you to come together with YOUR circle this month, and help us shine a light on the women like Georgilla who are making change, lifting their communities, and smashing glass ceilings. Here are some of the ways you can support Her Circle, by taking action in the lead-up to International Women's Day:
Register for our CARE Australia in conversation with Grace Tame event
Hosted by social activist Natalie Kyriacou OAM, this will be a truly remarkable occasion, as Natalie and Grace join Kalolaine Fainu, Founder and DIrector of Pasifika Film Fest, for an in-depth discussion about the multiplier effect.
This virtual event will take place just ahead of International Women's Day at 12pm on Tuesday 7 March. Register now to join this thought-provoking discussion.
Watch the Her Circle video and hear their stories
Learn more about Her Circle, and the women lifting their families and communities from poverty all around the world. Watch Now
Follow Her Circle
Follow us on Instagram where we're sharing powerful stories of women change-makers in the communities we work in, and here at home. Find out how you can get involved! Follow Her Circle
Host a Her Circle event at work or home
Bring together your circle this International Women's Day to support Her Circle and defeat poverty. Get together and watch the video, or use the activity pack to start some powerful conversations! Get your free activity pack
Support Her Circle and her impact
Make a donation as a group or an individual to support leadership and gender equality programs, and training and opportunities to provide the tools for women to escape poverty. Button: Donate Now