Women and Girls
Women and Girls
When one woman overcomes poverty, she brings four others with her
When one woman overcomes poverty, she brings four others with her
Women and girls bear the brunt of poverty. More girls than boys are out of school, more women than men are out of work, and women die needlessly during pregnancy and childbirth every minute of the day.
That's why CARE invests in what we see as the greatest source of untapped human potential in the world: women and girls.
Women and girls can create lasting change if they have the opportunity to:
Fast facts
60% of the world's working poor are women.
Women produce half the world's food but own less than 2% of its farmland.
1 in 9 girls worldwide are married before the age of 15.
Each year of schooling can boost a girl's future earnings by up to 20%.
Children of educated mothers are 50% more likely to live past their 5th birthday.
Why women?
Women and girls are a key part of the solution to overcoming poverty and injustice. Women, more than men, tend to transfer improvements in their own lives into the lives of their children, families, and communities.
Our research and experience have shown that the most effective way of fighting poverty is through programs that target women and girls.
What about men and boys?
Men and boys are a critical part of women's empowerment. From brothers and fathers to teachers and community leaders, we work with men and boys to break down gender stereotypes and challenge social norms.
Our programs focus on women, girls, men, and boys, with the understanding that the equality of women and girls benefits everyone in the community.
Read our report Strong Women, Strong Communities to learn more about CARE's holistic approach to empowering women and girls in the fight against poverty.
Donate
You can help a woman start a small business for $100
Contacting PayPal...

Your donation will be
Please enter your credit card details.
Processing your payment...

Payment processing error.
Women's health
In poor countries around the world, women struggle to live full and healthy lives. In the developing world, a woman dies every 90 seconds from complications due to pregnancy or childbirth. Millions more suffer from preventable pregnancy-related injuries, infectious diseases, and disabilities.
We're improving women's health, access to health services, and understanding of reproductive health, HIV prevention, and maternal care.
In Cambodia, we're improving access to affordable and quality public health services, upgrading health clinics and referral hospitals, and up-skilling healthcare workers.
In Malawi, we're helping increase the income of women living with HIV and AIDS and helping slow the spread of the disease through education.
In Papua New Guinea, we're training male and female community leaders in ways to help increase knowledge of reproductive and maternal health in remote communities.
Education
We're working to remove some of the barriers to education and training for women and girls. Some examples of our work include:
Girl-focused education programs in Afghanistan in primary and lower-secondary schools, providing students with school kits and textbooks, and teachers with curriculum materials and training on educating girls.
Basic literacy and numeracy training for women in Malawi so they are able to read their financial accounts (passbooks) from savings and loans activities and sign their own names.
Helping children from remote ethnic groups in Cambodia go to school and learn in their native language for the first time, ensuring girls attend school alongside their brothers.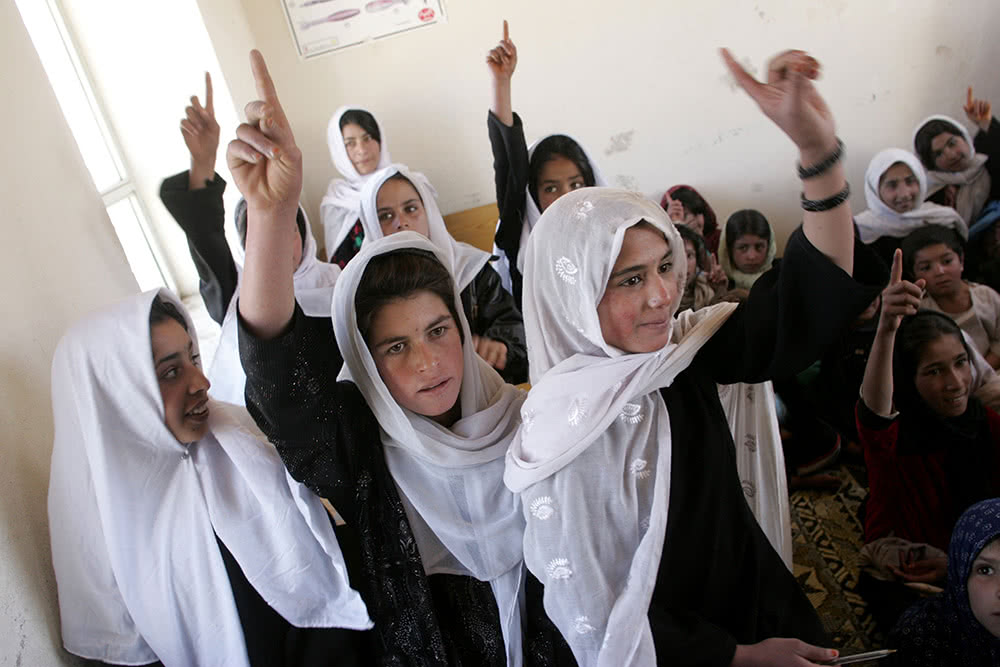 Earning an income
Our programs also help support women to earn an income through skills development and provision of access to income-earning assets like livestock and microfinance.
Women in Timor-Leste are building and maintaining roads through a CARE project and using their income to buy cows and start small businesses.
In Myanmar, we're assisting women to establish livestock banks and savings and loans schemes to increase their household incomes.
We're educating women in Laos about their legal rights and working with employers, lawyers, and other 'duty bearers' to ensure women's rights are understood and respected.
Preventing gender-based violence (GBV)
Gender-based violence is both a cause and a consequence of poverty and gender inequality. CARE is committed to supporting the empowerment of poor women and girls in their challenges to confront gender-based violence, which affects at least one in three women worldwide.
Our programs in Uganda, Rwanda, and the Democratic Republic of Congo include forums for men and women to discuss issues that contribute to gender-based violence. The approach uses personal stories of change to help men in the community work towards non-violent and more equal relationship with women and girls.
In Nepal, our 'Reflect Centers' provide useful meeting places for women to learn about their rights, challenge caste discrimination, and gain access to essential information.
In Burundi, we're supporting the building of a movement of male activists across the country. There are now more than 1,000 male activists called 'abatangamuco' or 'those who bring light to where there is darkness'. Having abandoned violence, the men then share their personal stories of positive change with the community.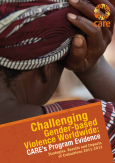 An evaluation of CARE's efforts to tackle gender-based violence (GBV) worldwide
Download
Leadership
We're working to increase women's access to leadership and training opportunities. Some of our leadership work includes:
Delivering literacy, numeracy, and life-skills training in Laos to encourage critical thinking, problem-solving, communication, and discussion around the roles of men and women in the community.
Establishing and supporting village-based clubs for women in Vietnam to learn and discuss agricultural and farming techniques and broader social issues.
Training women in conflict resolution in Timor-Leste, allowing them to play a critical role in the peace process.
Other Resources and Highlights