We've prepared some handy resources to make sure your International Women's Day event this March is genuinely meaningful.
Watch the video
Watch the video to learn about CARE Australia and about Her Circle.
Use the conversation cards
Use the conversation cards to have better (and more interesting!) discussions about gender, poverty and power.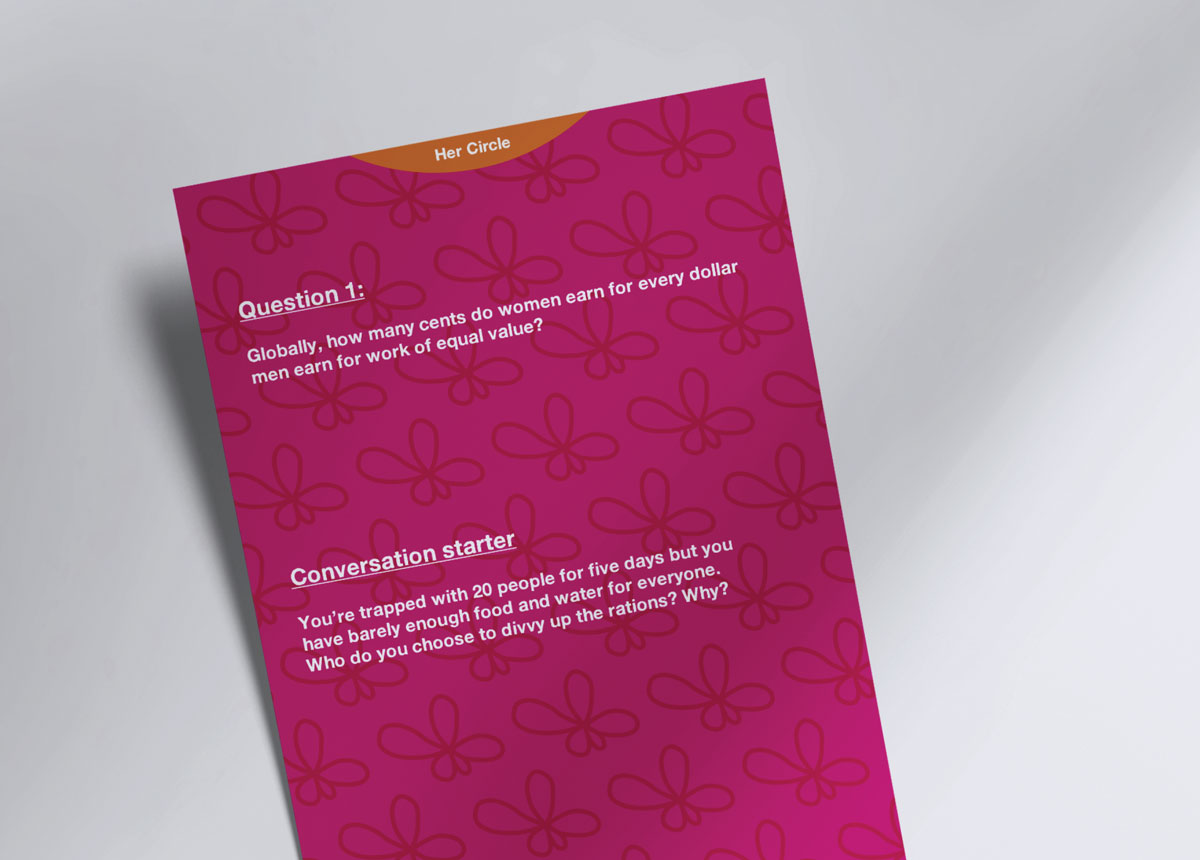 Do the quiz
Run the quiz to find out how your participants' knowledge measures up when it comes to supporting women to defeat poverty.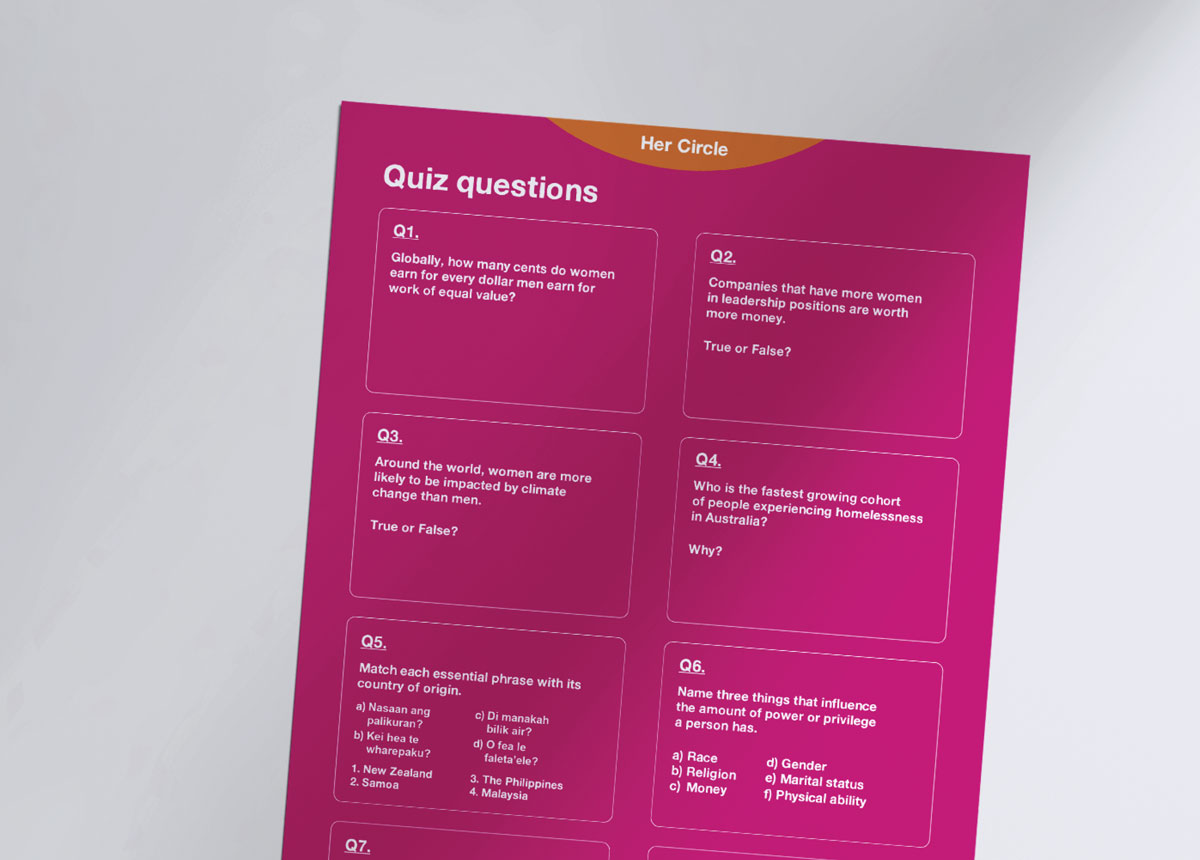 Ask your participants to match her impact by amplifying Her Circle content online.
You can match the incredible impact she's having in Her Circle by bringing four others along with you too. They're now part of a huge community of people fighting for a fair world, and supporting women to defeat poverty.
Ask your event participants to follow @CAREAustralia on Instagram so they can re-share and amplify women's voices. They can also post one of the graphics below and tag four people in their circle to prompt them to take action too?
You never know who you might inspire …
Here are some shareable graphics