You don't have to go all out to support Her Circle. Hijack your group chat, team meeting or book club and bring together your circle this International Women's Day to shine a spotlight on women and why they're the solution to overcoming poverty.
Watch the video
Watch the video to learn about CARE Australia and about Her Circle.
Use the conversation cards
Use the conversation cards to have better (and more interesting!) discussions about gender, poverty and power.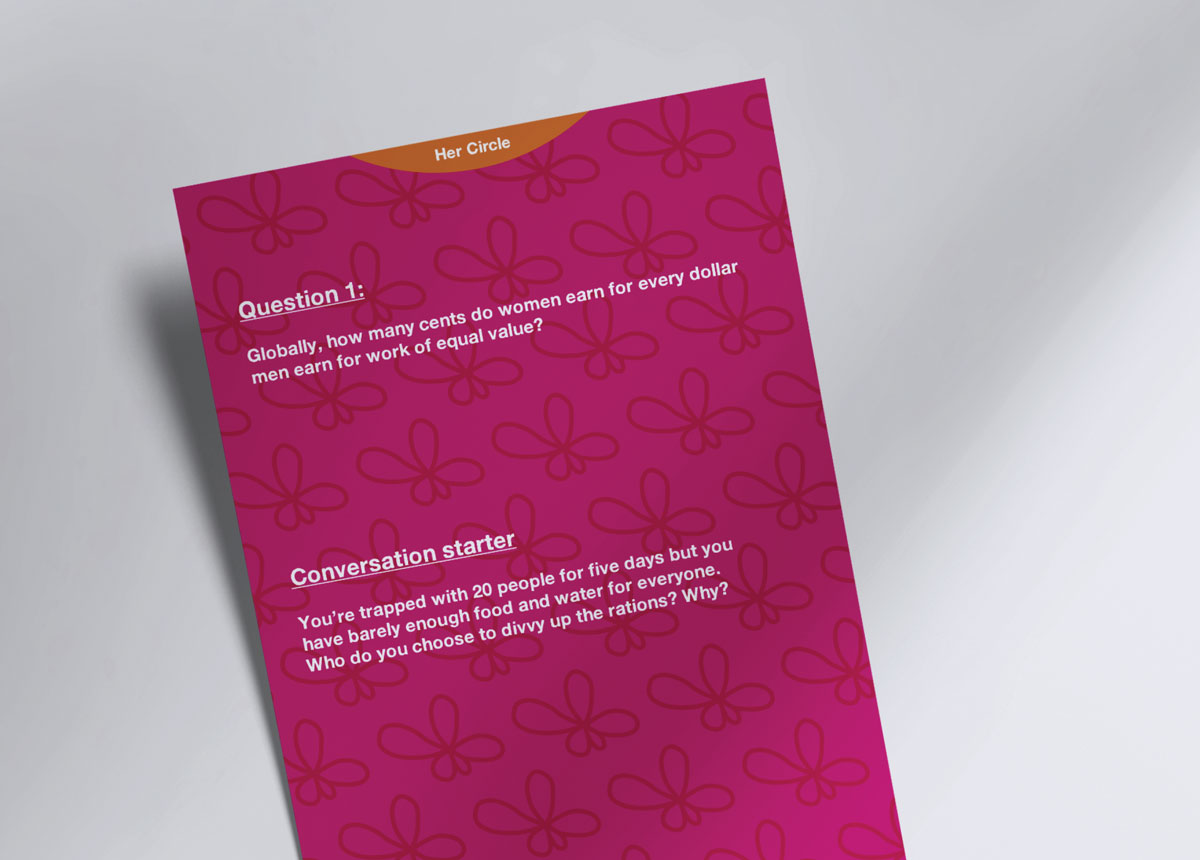 Do the quiz
Do the quiz to find out how your knowledge measures up when it comes to supporting women to defeat poverty.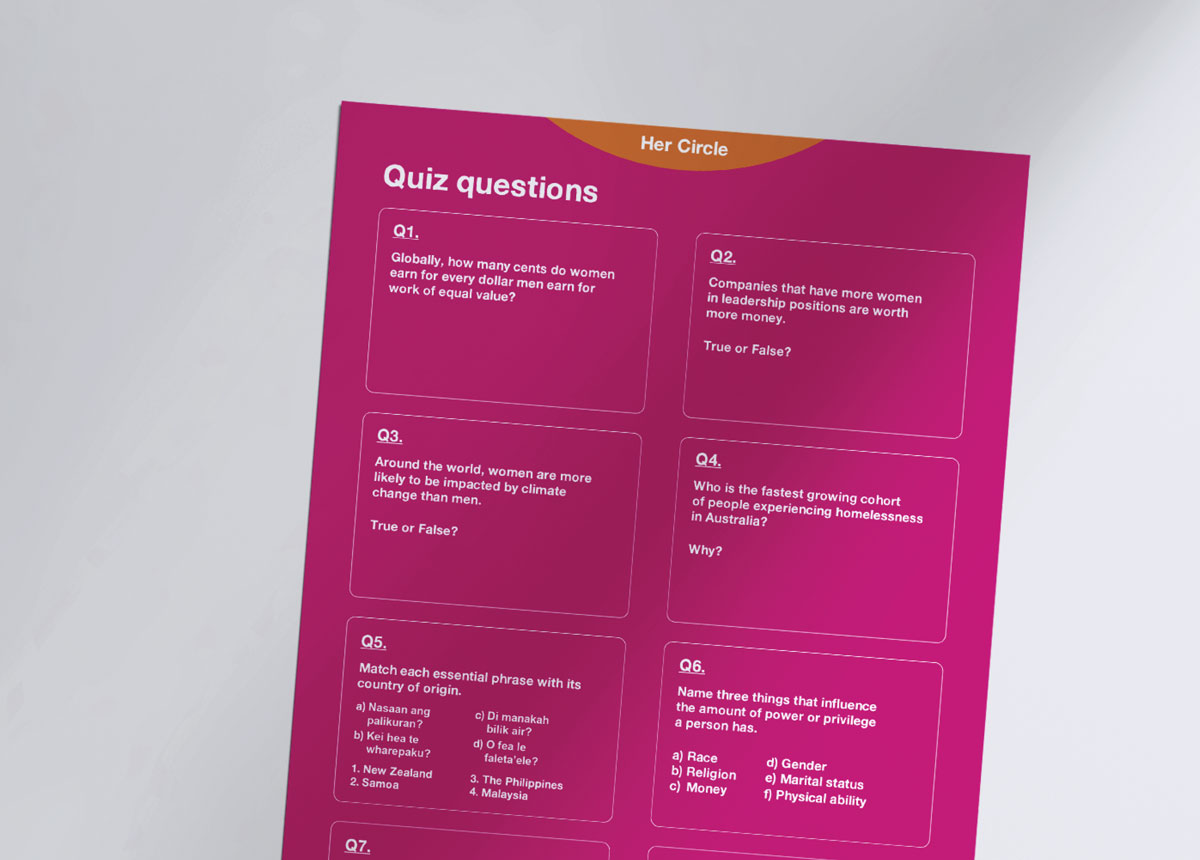 Thank you so much for your participation
You're part of a huge community of people fighting for a fair world, and supporting women to defeat poverty.
You can match the incredible impact she's having in Her Circle by bringing four others along with you too.
Why not post one of the graphics below and tag four people in your circle to prompt them to take action too? You never know who you might inspire …
Here are some shareable graphics
If you're running out of time before International Women's Day, you can always:
Share a message of solidarity
Write a message of solidarity and hope to share with the CARE community to show your support of a fair world.
Grow Her Circle
Follow us on Instagram where we'll share more stories of women change-makers from the communities we work in.