Many of us associate CARE's work with helping communities in developing countries. But did you know that for some donors, charity began at home? On the eve of CARE's 70th birthday this 27 November, Gillian Roberts from the UK shares her story of how receiving CARE packages during her family's darkest days helped to brighten her world.
I have just found, amongst my late mother's mementos, an envelope containing information from CARE, via Carter Paterson & Pickfords, dated September 1947. The letter informs us that a "gift from America", a CARE parcel, was being sent to us from Jacksonville on the occasion of Queen Elizabeth's wedding.
This discovery has overwhelmed me with fond memories – it was a red letter day whenever packages arrived.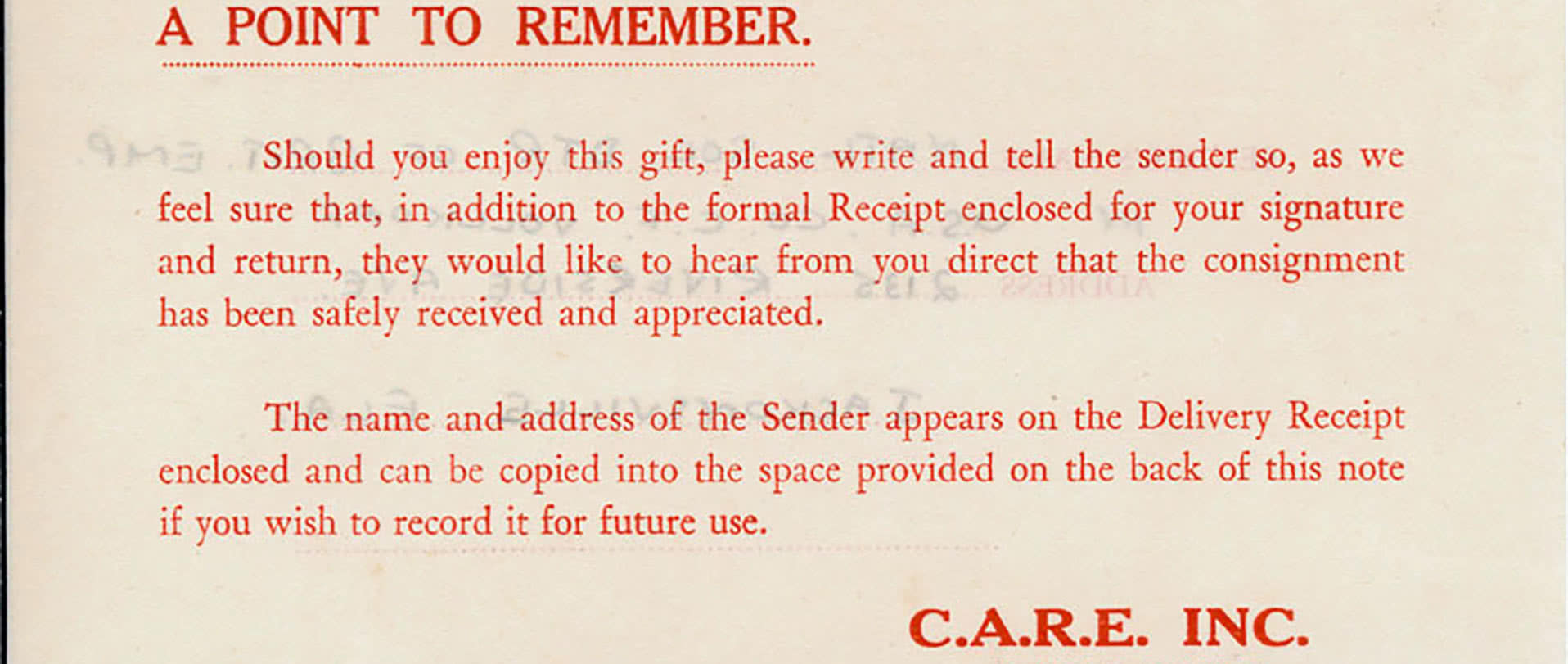 My mother was widowed in April 1947 (my father was 31-years-old and died after contracting tuberculosis). I was four when he died and my brother was only two. My mother also contracted the ghastly disease and was hospitalised for several years. I was raised – until I was eight – by my maternal grandmother, and my brother Christopher stayed with an aunt and uncle.
These sad events were undoubtedly the reason our family was selected to be the beneficiaries of such kindness from our "American friends". I must have been at our home in Dartford, Kent, when the first package from the US arrived. I remember the overwhelming excitement as we opened it and out tumbled all these amazing goodies.
My four-year-old memory seems to recall a very large tin of "Cling" brand sliced peaches, tins of peas, potatoes, evaporated milk and packs of cereal. My grandmother broke down into sobs of disbelief and I was both elated and confused. I wonder if there was a pair of gloves and a scarf in there too – or did I just imagine that?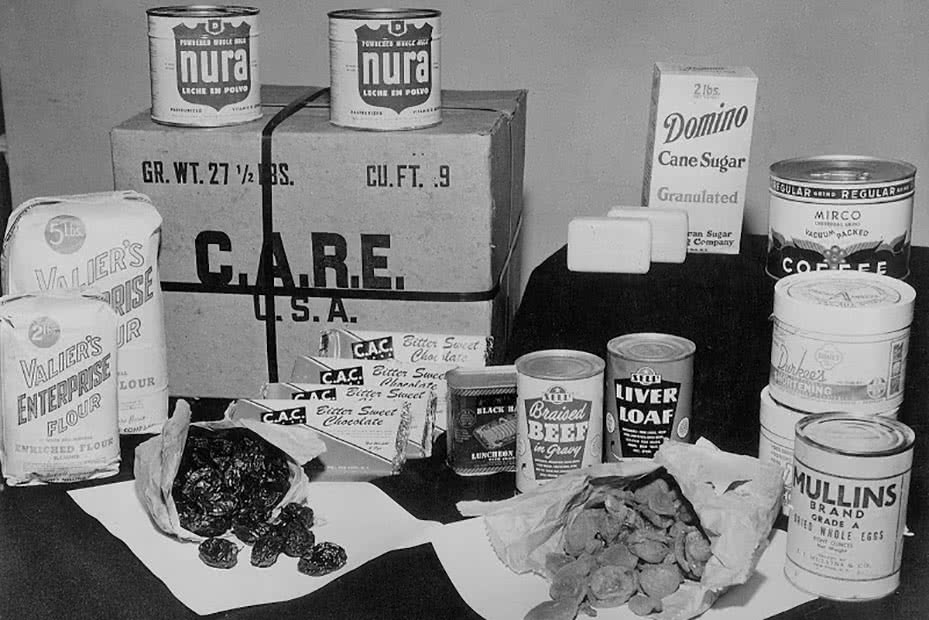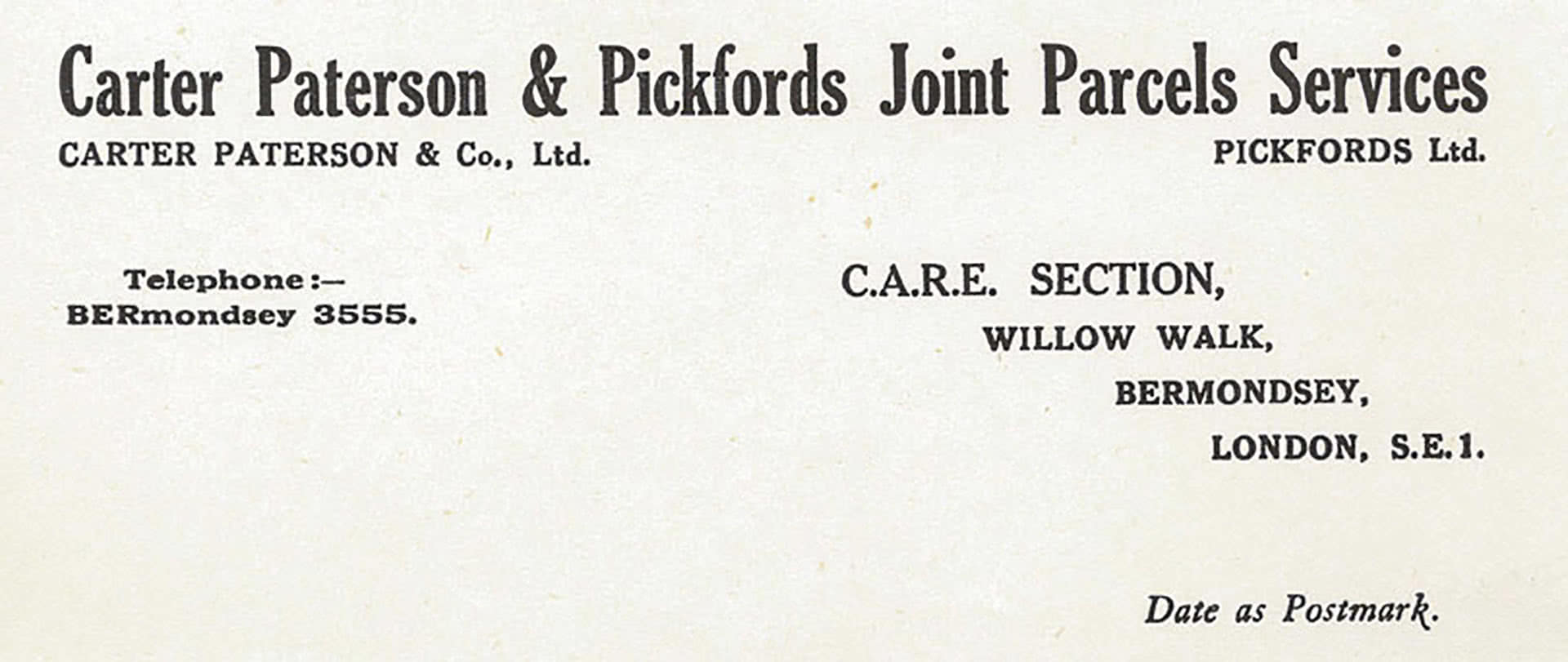 The parcels were full of fantastic surprises and we were always excited when we saw the Carter Paterson lorry. We were still rationed at that time, so anything from America was delicious, because it was so different from the usual bland food on offer.
It was an utterly surreal experience and one which my family remembered with joy. I can state quite categorically that I have never forgotten that day 68 years ago!
It was a life-changing moment for me, although I was probably not aware of the huge impact it made at the time. It was in my early-teens (not a term used in the '50s!) when I began to obsess about moving to the US and in 1967 I left England for New York. I spent 15 fantastic years in America before moving back here in the 1980s.
This year CARE turns 70. Throughout the year we'll be celebrating this milestone by bringing stories of people and communities we've helped throughout the decades. You can keep in the loop by liking us on Facebook or following us on Twitter.