Across the besieged country of Yemen, millions of families are freezing, starving, and homeless.
Najla (4) used to live in the warm, sunny, port city of Hodeidah in Yemen with her little sister (2) and her mother. Her father has passed away.
In June 2018, as fighting reached Hodeidah, they were forced to flee to save their lives. They left everything behind, and escaped with Najla's uncle's family, fleeing 230km northeast to the safety of a CARE-supported camp in the Amran region for people who have lost their homes.
The climate is colder, and the resources are few – families rely on donations to survive. For the first few weeks, they shared a small crowded tent with her uncle's family – eight people in total.
Eventually, they were able to find a small nearby shop that had been abandoned, and now Najla sleeps on its dirt floor with her mum and sister.
Their lives have become extremely difficult since they fled their home, especially for the little ones.
During the day, Najla makes the best of her situation; she loves to play with her sister, and her contagious smile helps keep her family's spirits high. But at night is when Najla can't cope.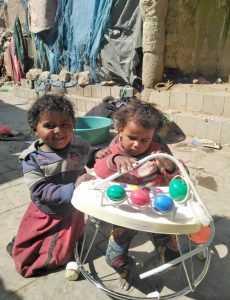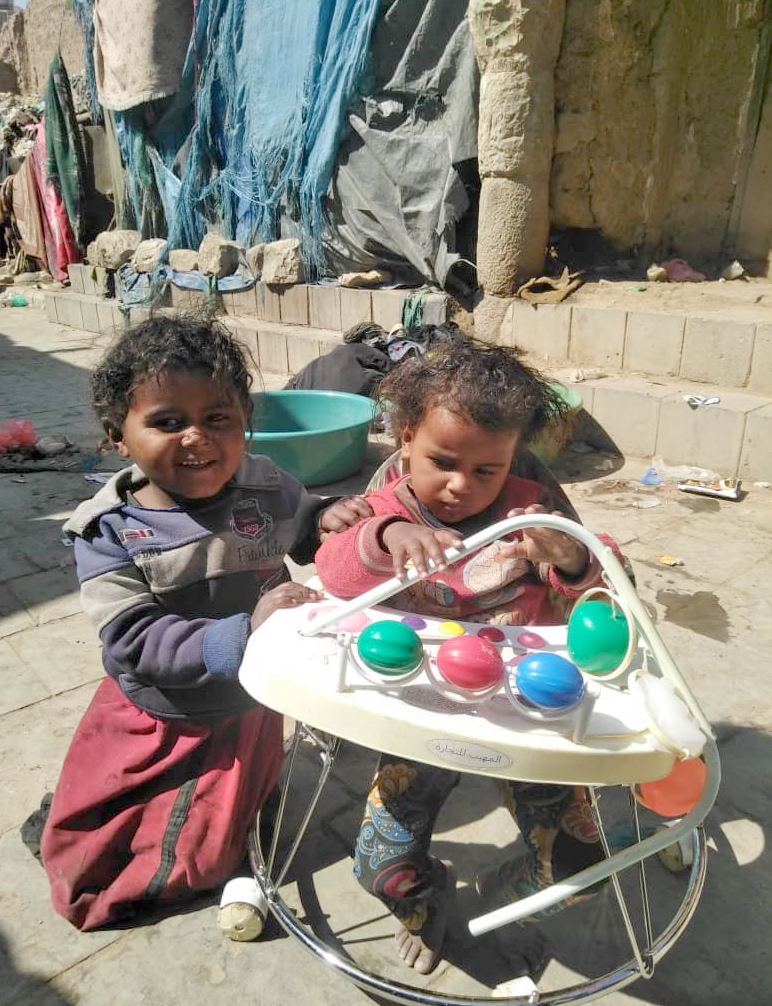 "My daughters freeze at night," her mother said. "We are from Hodeidah – we don't know winter, and we have never experienced such cold weather."
The camp that Najla's family now depends on for supplies is home to about 1,000 displaced people from 145 families. CARE installed a water tank there and distributed 300 hygiene kits with soap and sanitary pads for women, and provided hygiene education to help prevent the spread of disease.
What they really need now is food.
14 million people across Yemen are so dangerously malnourished that the country is on the verge of famine.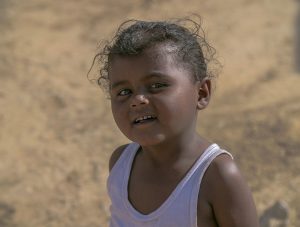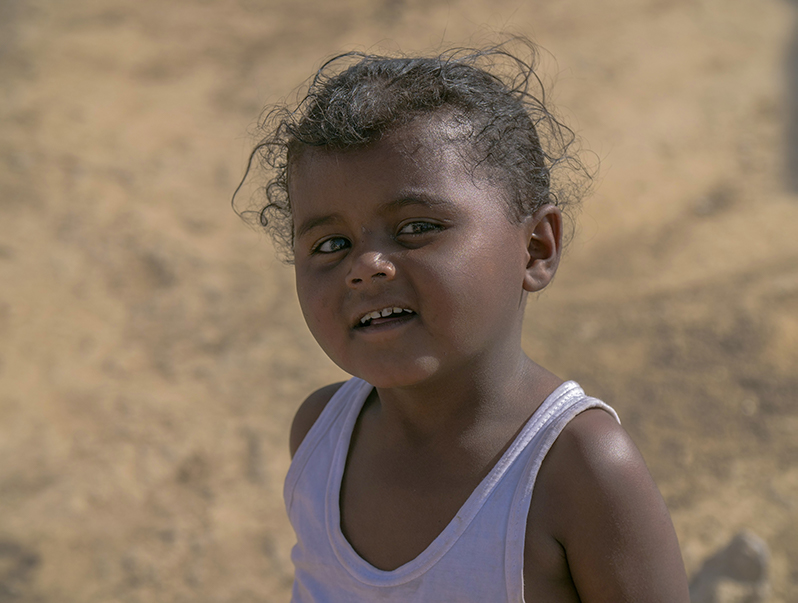 CARE is providing the most vulnerable households with food vouchers, as well as distributing food supplies, to help families survive.
At the moment, CARE is reaching around one million people like Najla every month. With your help, it can be more.