With your support, we can help to remove the barriers people face in getting vaccinated against COVID-19.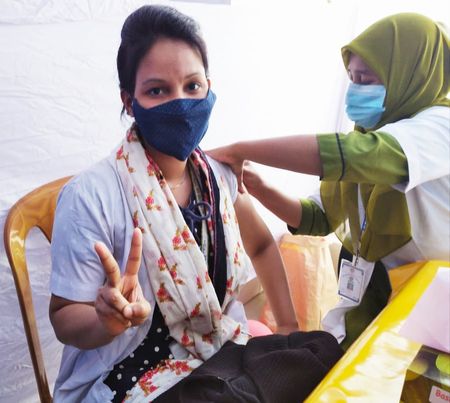 Vaccine inequality
COVID-19 doesn't respect borders. It can put anybody at risk. But its impacts are hitting poor and underrepresented people — many of whom are women — the hardest. Some of our nearest neighbours are enduring horrendous outbreaks right now. They are desperately in need of support with their vaccine rollouts.
Less than five per cent of the adult population of Papua New Guinea has been able to receive their first COVID-19 vaccination.
How can the pandemic end when global inequality is preventing people from accessing lifesaving vaccines?
Please help us tear down the barriers that are preventing people from getting vaccinated with a donation today.
Donate by phone
Call 1800 020 046 toll free and pay by credit card.
Donations over $2 are tax deductible.
Your donation will go where it is needed most at this time. You are helping families living in poverty, many without access to healthcare and sanitation. Together we can help save lives and work with local women and their communities to find effective, long-term solutions to the problems they face.
Image credit: Asafuzzaman Captain/CARE Bangladesh