Educate the next generation
Educate the next generation
You can help transform the lives of children in Timor-Leste today.
You can help transform the lives of children in Timor-Leste today.
The first step out of poverty
In Timor-Leste today, too many children cannot access even basic education.
Without your help, yet another generation of Timorese boys and girls could grow up facing a lifetime of poverty and hardship. We can't stand by and do nothing.
We must do more right now – but we need your help.
CARE is playing a major part in leading educational change in Timor-Leste. We produce an educational magazine called Lafaek, meaning crocodile in Tetum. We distribute copies to every single school in the country – no matter how remote. We go by foot, motorbike or horseback to make sure every child gets a copy.
In most remote schools Lafaek is the only written material children can access and take home to learn with.
You can help produce and distribute Lafaek to children all over Timor-Leste – together we can educate the next generation today.
Lafaek magazine in action

Choose a payment method
Secure payments by

Disclaimer
CARE Australia will use your information to process your donation and to tell you about our work: see our privacy policy. We don't rent, sell or exchange your information without your permission.
Rosa: "I like the stories"
In a country where students have to share textbooks, most families don't even have a single newspaper. But in many Timorese homes you'll find every issue of Lafaek magazine they have ever received carefully stored away. This simple but successful educational resource has become much-loved by students like Rosa*.
Rosa told us she loves learning with Lafaek. "I especially love the stories," she said. This is not so surprising, really, as unlike so many children in Australia, Rosa does not have storybooks filling her shelves at home. For many children, Lafaek is not only educational, but the only source of stories they have.
And Rosa's mum, Carolina, tells us, "It doesn't matter what life throws at us. Education is key for the kids to have a better future."
With your help today, children like Rosa can learn their way to a brighter future. Please give generously.
Donate now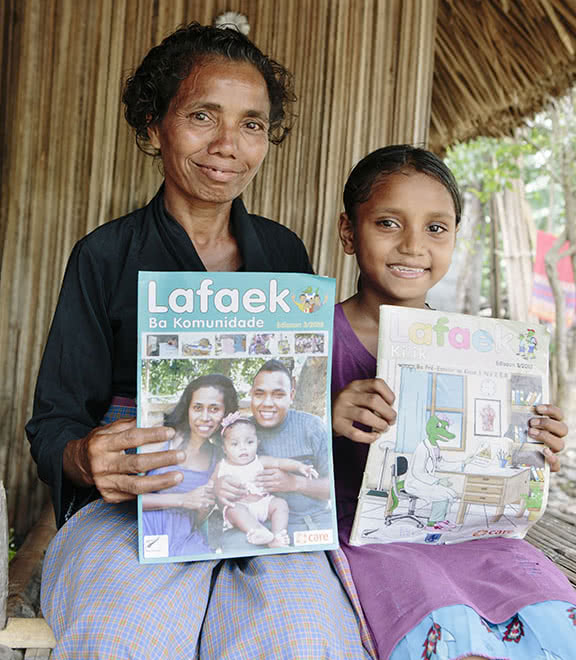 Lafaek helping kids dream big
Mr Marcal is a principal at one of the schools where Lafaek is distributed. He can testify to the life-changing impact the publication has had for his students:
"Thanks to Lafaek in this school, students have been motivated to extend their ambitions for the future. The illustrations help the children have big dreams in the future. Some want to be doctors, teachers or pilots. I tell them it is their calling and the best thing they can do right now to reach their calling is to study. Some of my old students came back to the community to serve as doctors, I am so proud of that."
Our magazine Lafaek, is having a major impact in Timor-Leste. But CARE needs your help to distribute educational aids in the poorest communities everywhere.
Your donation can help educate the next generation of students in places like Timor-Leste.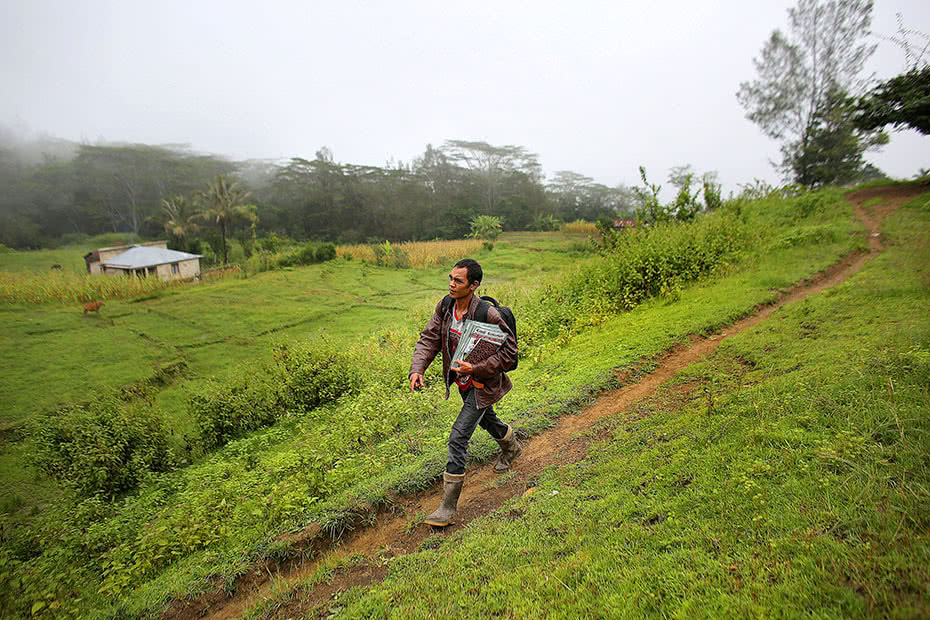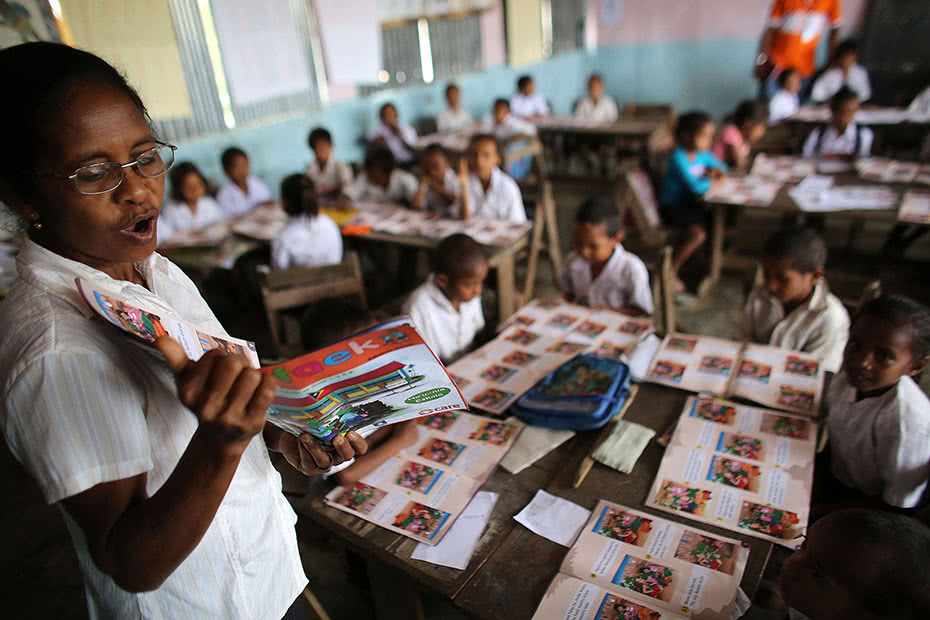 Donate by phone or mail
Call 1800 020 046 toll free and pay by credit card. Download this form, print it out and mail it, including a cheque or credit card information CARE Australia Reply Paid 61843 Canberra ACT 2601 Donations over $2 are tax deductible.
*CARE is committed to being a child safe organisation. Names of children have been changed.