Kiribati
Kiribati
Women in Kiribati face disproportionate challenges and escalating effects of climate change. Donate now.
Women in Kiribati face disproportionate challenges and escalating effects of climate change. Donate now.
In 2021, CARE began work in Kiribati. With efforts in primarily carried out through collaboration with national partners — with the common objective being to overcome widespread poverty in the country.
CARE International's efforts in Kiribati revolve around addressing the country's vulnerabilities to natural disasters, such as earthquakes, tsunamis, and droughts. The primary focus of our approach is to enhance resilience in the face of the climate emergency.
Fast Facts
Population: 131,232 (2022)
Life expectancy: 67 (66 male, 69 female) (2021)
Infant mortality: 38 deaths/1,000 births (2021)
Under-5 mortality: 48 deaths/1,000 live births (2021)
Maternal mortality*: 76 deaths/100,00 live births (2020 est.)
Access to improved drinking water*: 97.2% (urban), 63.1% (rural) (2020 est)
Access to improved sanitation*: 75.4% (urban), 45.4% (rural)
Percentage of seats held by women in national parliament: 7% (2022)
World Source: World Bank, *FBI World Factbook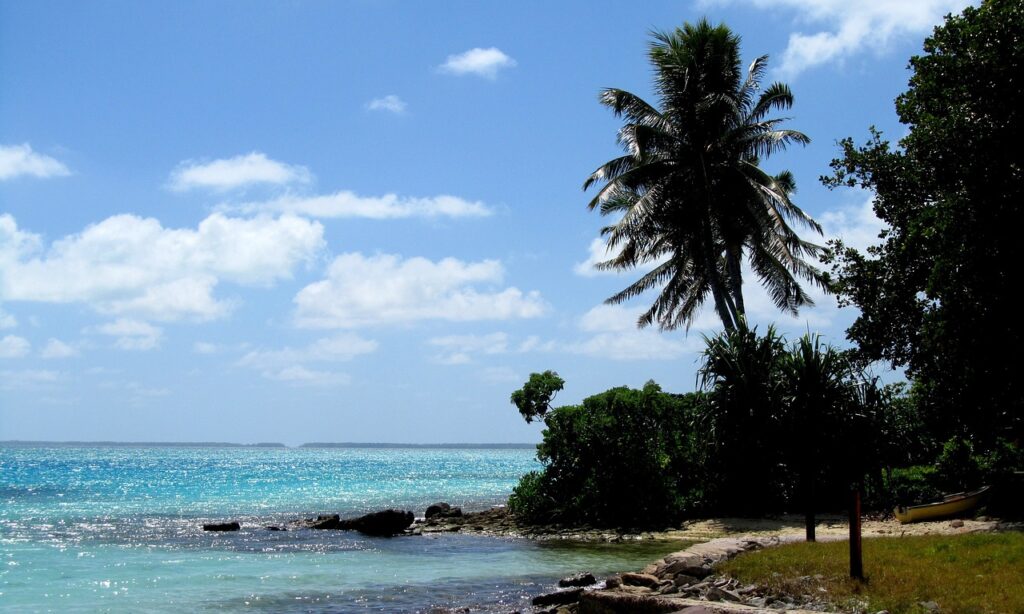 Climate change in Kiribati
Kiribati, one of the world's most vulnerable nations to climate change, faces significant challenges due to rising sea levels, extreme weather events, and shifting climate patterns. These impacts have already seen adverse effects on livelihoods such as agriculture, fisheries, disease outbreak  — with limitations to freshwater becoming more scarce.
In response to these concerns, Kiribati devised the Kiribati Joint Implementation Plan (KJIP). This comprehensive strategy integrates climate change and disaster risk management, focusing on various levels of vulnerability, including health. Building on the foundation laid by the previous adaptation program, the KJIP serves as a guide to address climate-related challenges in Kiribati.
Through the implementation of the KJIP, Kiribati seeks to reinforce its resilience to the adverse effects of climate change — while safeguarding its communities and crucial resources.
Inequalities in Kiribati
Women in Kiribati face various gender-based challenges, including limited access to clean drinking water, modern contraceptive methods, basic sanitation facilities, completion of education, and owning bank accounts. 
Additionally, they are also at an increased risk of experiencing gender-based violence, which can indicate the presence of certain traditional gender roles being upheld, and unbalanced power dynamics.  
Although Kiribati has seen significant progress in promoting gender equality exhibited through health indicators and greater access to education — gender equalities are still prevalent in labour force participation, living standards and legal equity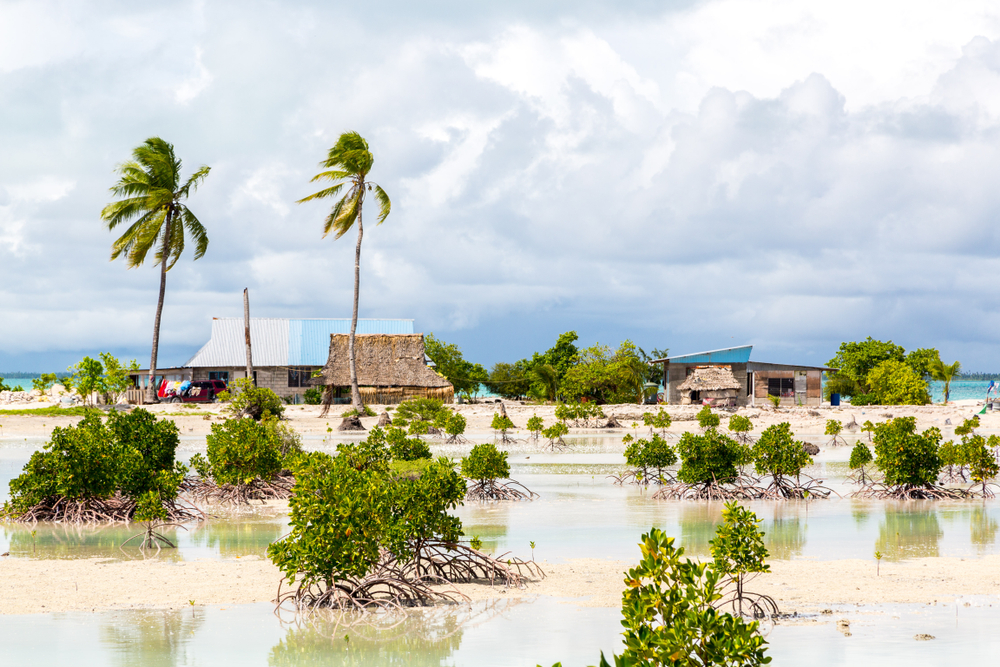 Donate now
Support our ongoing work to create a more equal world.
Your donation can help end extreme poverty and give people the means to build a better future for themselves in countries like Kiribati.
For those living in extreme poverty, your support brings education and training, healthcare and clean water, nutritious food, and new ways to earn an income. And in times of crisis, you help us deliver emergency relief. Please donate today.