DONATE THE COST OF YOUR COVID-19 VACCINE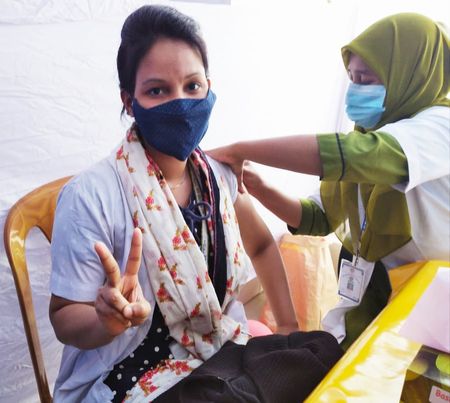 Vaccine Inequality
The world's most vulnerable are at the back of the queue for lifesaving COVID-19 vaccines. We're working 24/7 to help deliver vaccines to people living in poverty around the world; but we desperately need your support.
It's reported that one dose of the Pfizer jab in Australia costs just $59*.
Donate the cost of your vaccine today and help others get one too
Your donation can help train vaccine workers, engage local communities to promote good hygiene practices, and help ensure at-risk groups like healthcare providers, caregivers and refugees have access to the vaccine. Thank you.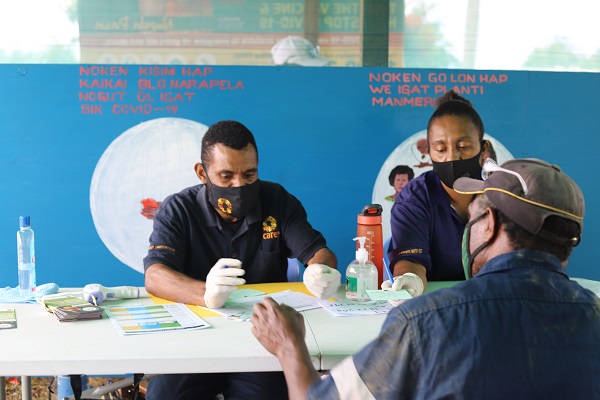 As well as assisting in the vaccine roll- out via mobile and pop-up vaccination services, CARE PNG staff have worked closely with the Ministry of Health to deliver workshops and meetings with community leaders to address misinformation and vaccine hesitancy.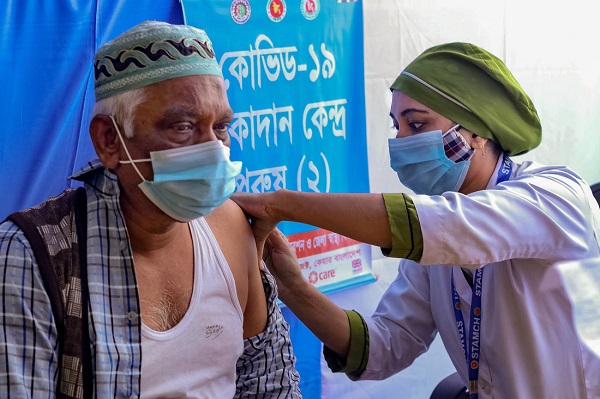 CARE Bangladesh is implementing a COVID-19 vaccine project in Dhaka south, Gazipur and Narayangonj City. The project works with the government health department to increase mass awareness and uptake of COVID-19 vaccine among the marginalised population.
Donate by phone
Call 1800 020 046 toll free and pay by credit card.
Donations over $2 are tax deductible.
Your donation will go where it is needed most at this time. You are helping families living in poverty, many without access to healthcare and sanitation. Together we can help save lives and work with local women and their communities to find effective, long-term solutions to the problems they face.
Image credit: Asafuzzaman Captain/CARE Bangladesh
*See reported costs of vaccines  Pfizer's jab costs and here