CARE Australia's ability to deliver life-saving assistance and bring lasting change to poor communities is largely due to our talented, passionate and committed team.
In Australia and overseas we have 748 staff, of whom ninety-four per cent are nationals of the countries in which we operate, dedicated to our mission to work around the globe to save lives, defeat poverty and achieve social justice.
We have a corporate governance system which ensures that management is fulfilling our mission and complying legal and ethical requirements. This is detailed in CARE Australia Governance. The Senior Leadership Team and Board of CARE Australia are listed below.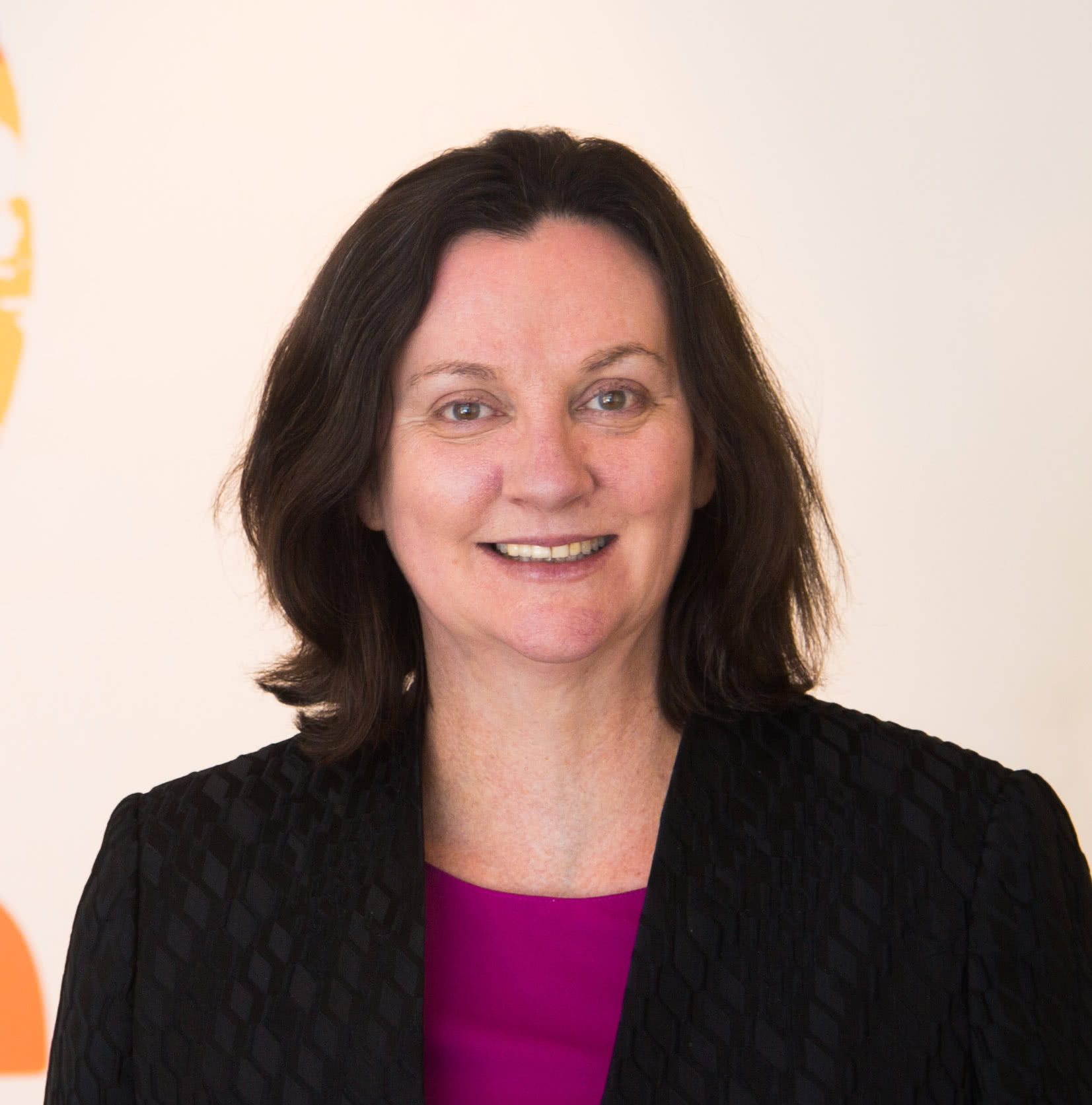 Sally Moyle, Chief Executive
Sally joined CARE Australia in November 2016 as the Chief Executive.  Sally has had extensive experience in international development policy and practice, and almost twenty years' experience addressing gender issues both domestically and in international development.  Most recently, Sally was the Principal Gender Specialist and Assistant Secretary, with the Australian Department of Foreign Affairs and Trade and has been in senior executive roles in the Australian Government since 2008, including DFAT, the Office for Women, and working on Indigenous Affairs and in Disability Care in the Department of Families, Housing, Community Services and Indigenous Affairs.  Prior to joining AusAID in 2006, Sally had senior roles at the Australian Human Rights Commission.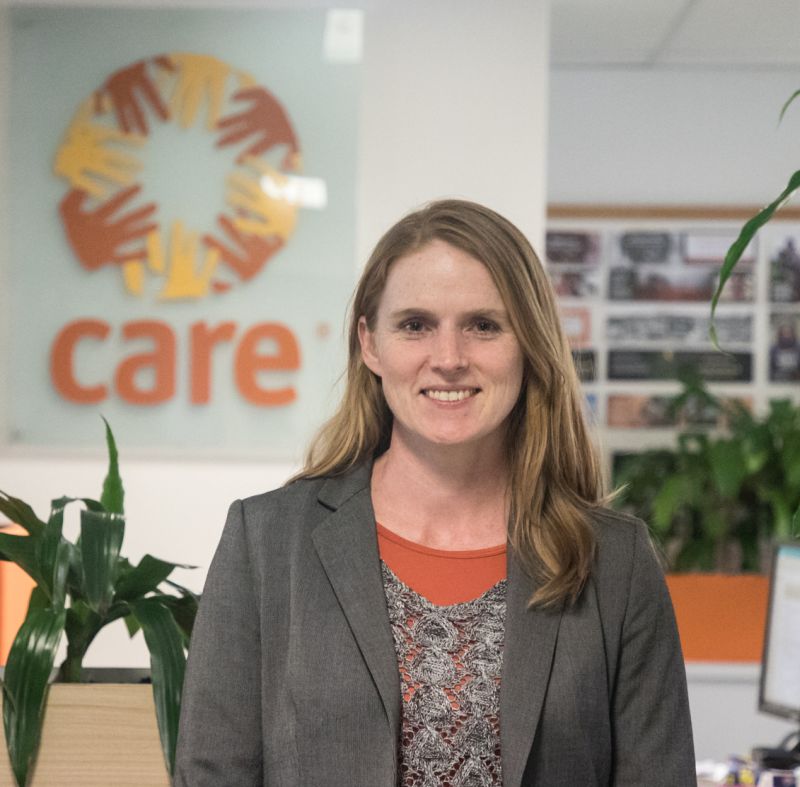 Emma Tiaree, Principal Executive – International Programs
Emma joined CARE Australia in January 2018, after being part of CARE USA's senior regional management team in Asia. As Director of Strategic Partnerships, she led a global team to launch CARE's first regional strategy to empower women garment workers facing exploitation. Over her career, Emma has held senior positions in international aid policy, program and quality assurance with the Australian Department of Foreign Affairs and Trade. Emma spent a decade living in South East Asia and the Pacific establishing largescale programs to combat human trafficking, improve women's access to finance and providing education for all. During this time she represented Australia in key multilateral forums on sustainable development, gender equality and human rights. Emma's career started as an Australian Youth Ambassador for Development in Kiribati, working with communities and schools to build resilience to climate change. Emma has a BA Hons (International Relations), Masters of Environmental Management and vocational qualifications in public procurement.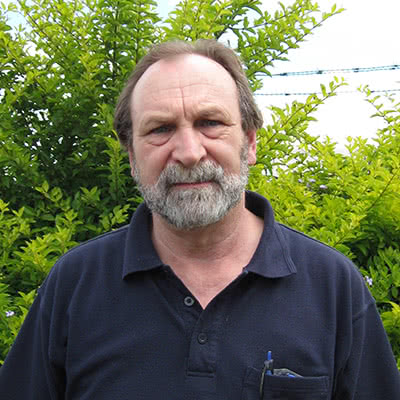 Robert Yallop, Principal Executive International Operations
In 1991 Robert joined CARE Australia as Country Director in Iraq, before going on to establish CARE's Regional Office for the Middle East in Jordan in 1992. As Regional Director, Robert established programs in Jordan, Mauritania, Palestinian Territories and Yemen. In 1996, he established the Overseas Operations and Program Department in CARE Australia and has held his current position since 2008.
Robert has extensive experience in management, governance, project design and implementation in both small and medium-sized NGOs within Australia and internationally, and has engaged with a wide range of bilateral and multilateral agencies. In addition, he has been a member of the Executive Committee of the Australian Council for International Development (ACFID) from 2007 to 2010, and the ACFID Development Practice Committee from 2002 to 2010, including three years as Co-Chair of the Committee. Robert has been a member of the CARE International Program and Operations Committee since its establishment in 2009.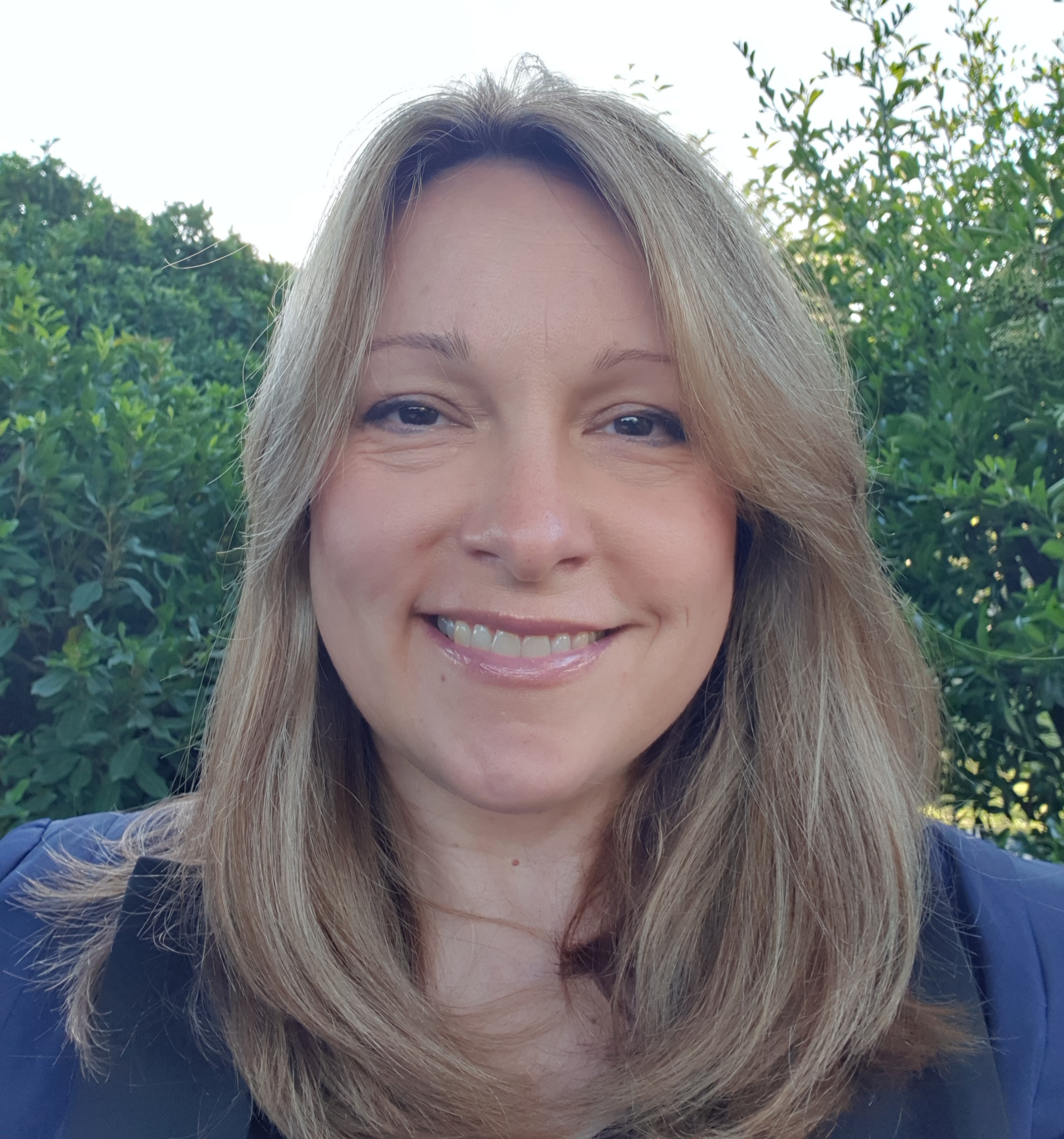 Louise Gray, Principal Executive Corporate Services
Louise joined CARE Australia in January 2016. She is the Chief Financial Officer and Company Secretary for CARE Australia and holds responsibility for human resources, business support, finance and information communication technology.
Over the course of her career, Louise has held senior positions in the federal government and not for profit sectors including as Chief Financial Officer of a major government department and Deputy CEO of a community organisation in Canberra.  She also ran a successful consulting business for many years.
Louise has a BA Hons from the Australian National University, was a finalist in the 2000 Telstra Young Business Woman of the Year Awards and winner of an Australian Graduate School of Management scholarship.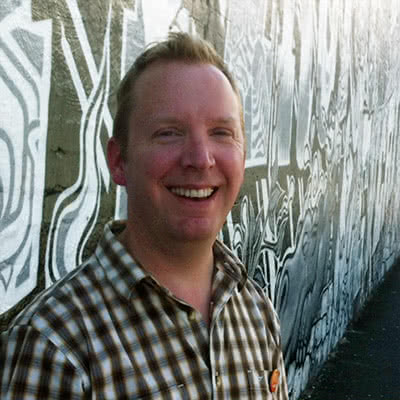 Howard Ralley, Chief Fundraising & Engagement Officer
Howard has worked in marketing for more than 20 years. At Lonely Planet, as the International Marketing Director and Asia Pacific Head of Sales & Marketing, Howard was responsible for one of the world's most recognisable travel brands. In supporting the launch of the Lonely Planet's Foundation and then as the GM of Marketing & Fundraising at Save the Children, Howard's experience developed into the not-for-profit world.
Most recently, as the National Director of FebFast, co-founder of Ride the Night, and growing a social enterprise café in Melbourne CBD, Howard has considerable experience across a range of brands, innovations and fundraising strategies.
Howard has a Masters in Marketing, winning a scholarship in 2009 from Monash University.
We also have a range of experts who are available to discuss our work, in areas such as emergencies, gender equality, sexual and reproductive health, climate change, food, education, health and human rights. Visit our media section for more information.
Board
The Board of Directors is responsible for directing CARE Australia's activities towards the achievement of our vision and fulfilment of our mission, while living our core values.
It is responsible for approving strategic direction, monitoring implementation and fulfilling stakeholders' expectations, along with overall performance, compliance with relevant laws, codes of conduct and ethical standards and for the oversight of risk management.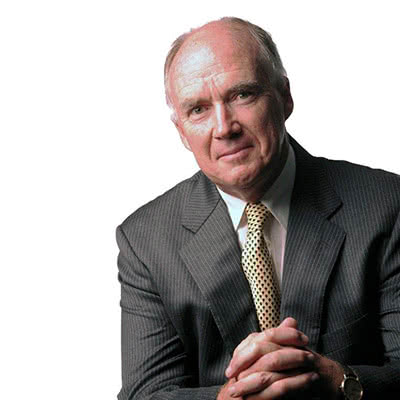 Colin Galbraith, AM – Director since 2004
Special Adviser, Gresham Partners Limited; Chair, BHP Billiton Community Trust; Director, Arrium Ltd; Director, Colonial Foundation; Trustee, Royal Melbourne Hospital Neuroscience Foundation.
Formerly – Director, Australian Institute of Company Directors; Director, Commonwealth Bank of Australia.
Colin is also the Chair of the CARE Australia Transformational Change in CARE International Committee.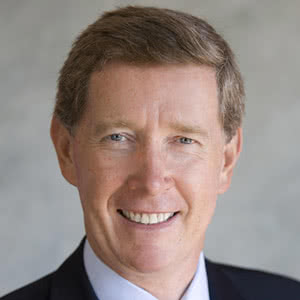 Peter Debnam – Vice Chair – Director since 2013
Chair, The Muscular Dystrophy Association of NSW; Chair, Advisory Board Our Big Kitchen Ltd; Chair, Fundraising and Communications Committee; Director, Muscular Dystrophy Foundation Australia; Director, The Paraplegic and Quadriplegic Association of NSW; Director, Disability Sports Australia Ltd; Director, Soils for Life Pty Ltd; Member of Sydney Legacy; Associate Member of North Bondi Surf Club.
Formerly – Member of NSW Parliament, Shadow Minister and Leader of the Opposition; Director, Paddle NSW Inc.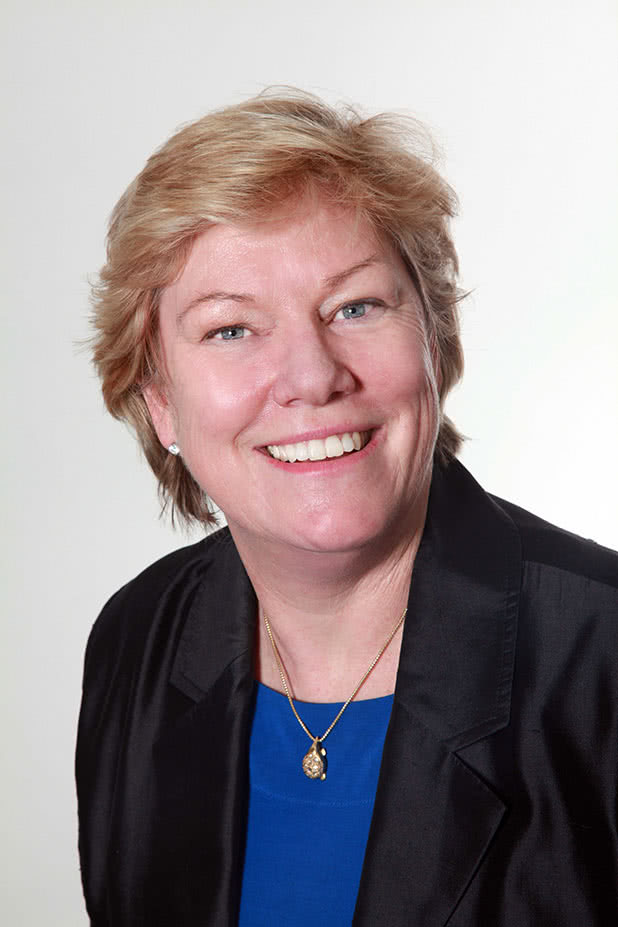 Dr Megan Clark, AC – Director since 2015
Non-executive director of Rio Tinto; member of Australian Advisory Council to the Bank of America Merrill Lynch; Fellow of the Australian Academy of Technological Sciences and Engineering; Fellow of the Australian Institute of Company Directors.
Formerly – Chief Executive, CSIRO; Vice President, Western Mining Corporation; Vice President, Technology, BHP Billiton; Director, NM Rothschild and Sons; member of Australian Prime Minister's Council on the International Commission on Sustainable Agriculture and Climate Change.
Dr Clark was awarded a Companion of the Order of Australia in 2014 and most recently, completed a government review of the space sector and will head Australia's first ever space agency in its inaugural year.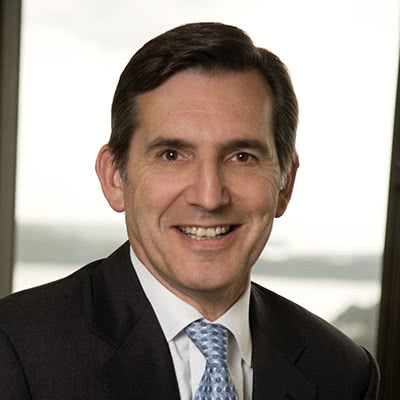 David Feetham – Director since 2013
Deputy Chairman, Gresham Advisory Partners Limited.
Formerly – Macquarie Bank in Sydney; Baker & McKenzie.
David is a member of the International Program and Operations and Fundraising and Communications Committees.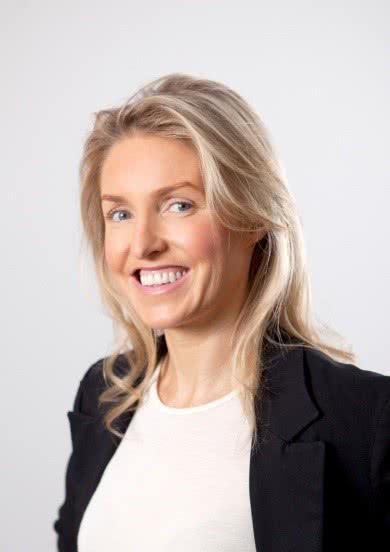 Danielle Keighery – Director since 2015
Group Executive, Corporate Communications
Danielle Keighery has more than 20 years of experience in corporate affairs with some of the largest and most innovative multinational companies. Danielle is currently the Group Executive of Public Affairs, Virgin Australia and has worked across Sir Richard Branson's diverse business portfolio, leading the communication strategies across a number of industries including banking, health clubs, mobile phones and airlines. Previous roles have included Global Director of Corporate Communications for Nokia leading teams across the UK, Europe, Asia and US.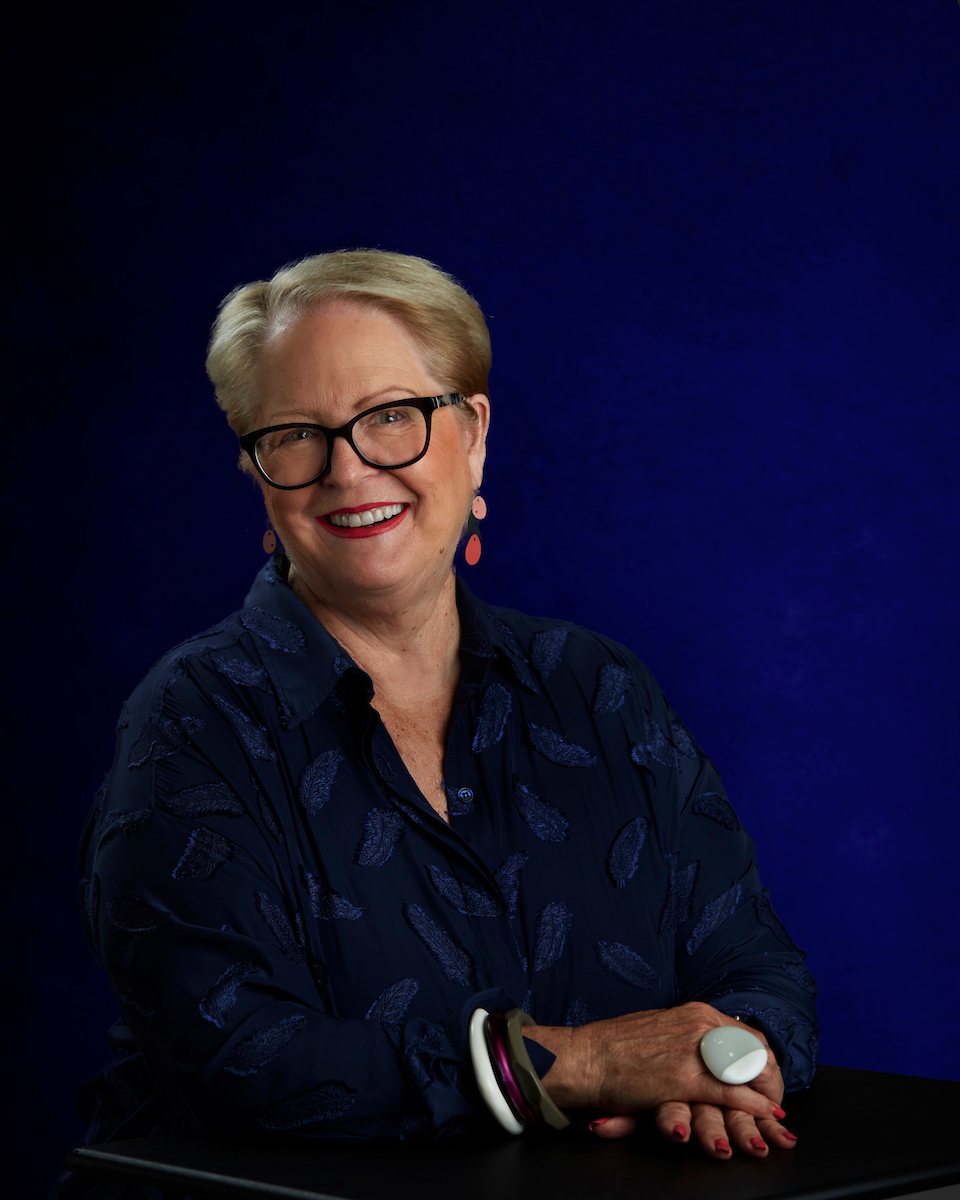 Larke Riemer AO – Director since 2015
Awarded Officer (AO) in the General Division of the Order of Australia 2018 Australia Day Honours for distinguished service to business and commerce through leadership in the finance and banking industry, and as an advocate for gender equality and diversity in the sector.
Currently Emeritus Chair and Global Ambassador of the Global Banking Alliance for Women in Banking.
Previously over 31 years with the Westpac Group, a regular commentator in the media on issues relating to women and the female economy; awarded Lifetime Recognition Award for her Outstanding Contribution to Women and Banking; the preliminary judge of Australian Financial Review & Westpac 100 Women of Influence Awards. Previous Board involvement with Diversity Board, Allen Linklater and NBCF Advisory Board.
Larke is also the Chair of the CARE Australia People Committee.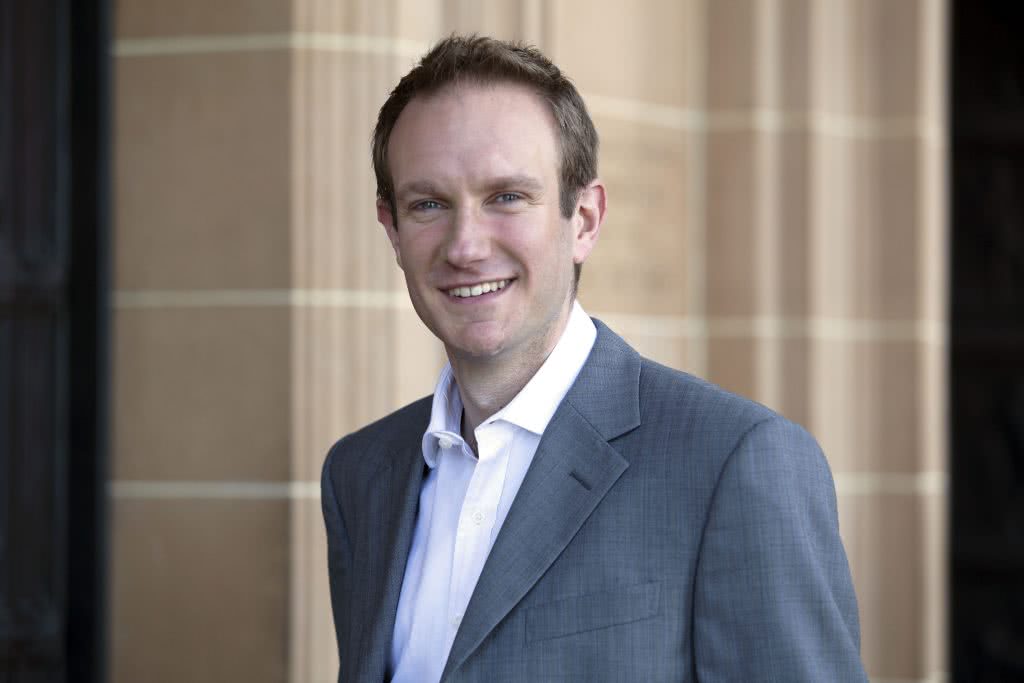 Joseph Tesvic – Director since 2016
Joseph is a Partner in McKinsey's Sydney office, which he joined in 2001. His work spans strategic, operational, and implementation topics across a variety of client sectors including banking, consumer/retail, industrials, mining, services, and telecommunications. He leads McKinsey's Implementation Practice for Asia-Pacific, and McKinsey's Operations Improvement Practice for Australia/New Zealand.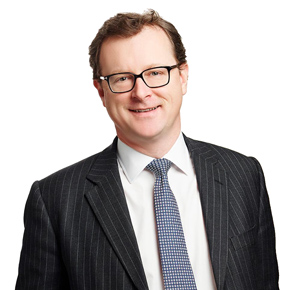 Marcus Laithwaite – Director since 2017
Partner at PwC Australia
Marcus is a partner at PwC, and a specialist in the financial services industry. He has extensive experience in external and internal audits, risk management, due diligence and regulatory advice. Presently a board member of the European Australian Business Council (EABC) and member of its President's Committee. He was also formerly the Chair of ChildFund Australia.
Previous roles include PwC Australia's Chief Diversity and Inclusion Officer, PwC Executive Board member, Leader of PwC Sydney Financial Services Assurance Practice.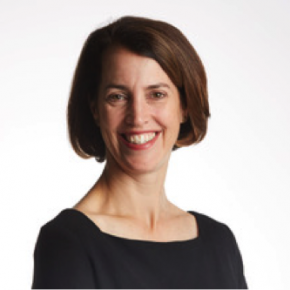 Paula Benson – Director since 2018
Paula Benson is a leading corporate affairs professional and non-executive director with almost 20 years' experience in financial services, media, resources, infrastructure and the education sector.
Paula has held senior roles in business and the media including: Executive General Manager Corporate Affairs at National Australia Bank (NAB); General Manager, Corporate Responsibility, NAB; General Manager Corporate Affairs at Alcoa of Australia; Manager Public Affairs RMIT University; and Producer of 'A Current Affair', Channel 9.
Paula is the Chair of Ovarian Cancer Australia, a Director of the Victorian Funds Management Corporation and a Trustee of the Melbourne Convention and Exhibition Trust. She is a former director of the Port of Melbourne Corporation, the Melbourne Royal Women's Hospital Foundation and Regional Arts Victoria. She holds a Master of Arts in Journalism from the University of Technology, Sydney and a Bachelor of Arts from the University of New South Wales.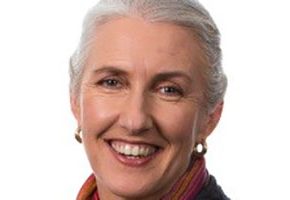 Dr Phoebe Wynn-Pope – Director since 2018
Phoebe has 25 years' experience in the humanitarian sector and has worked in complex humanitarian emergencies and conflict zones throughout Africa, the Middle East and Europe. This fieldwork included working in Iran, leading a humanitarian response to the Somali famine, and establishing programs in Bosnia Herzegovina, and responding to the Rwandan genocide.
Phoebe has a PhD in international law focussing on the role of the international community when confronting war crimes, crimes against humanity and genocide. From 1996-2002 Phoebe was also the Commonwealth representative on the National Council for the Centenary of Federation including chairing the Committee of the Yeperenye Festival, the largest gathering of Aboriginal peoples since Federation.
Most recently, Phoebe was a founding Director of the Humanitarian Advisory Group and a Director of International Humanitarian Law and Movement Relations at Australian Red Cross.
Phoebe is a member of the CARE Australia International Program Committee and the People Committee.
Advisory Council
Membership of the Advisory Council is by invitation from the Board to individuals who have given exceptional service to CARE Australia. Its objectives are to support and endorse the organisation's vision, mission and core values, and to assist and provide counsel to the Board and the executive through the experience, corporate knowledge and community influence of its members.
Willoughby Bailey, AO, GCLI
Sir William Deane, AC, KBE
Tony Eggleton, AO, CVO
Philip Flood, AO
The Hon Barry Jones, AO, AC
Harold Mitchell, AC
Jocelyn Mitchell
Founding Chair
Rt Hon. Malcolm Fraser, AC CH
Board Subcommittees
The Board appoints Committees, which regularly report to the Board, to assist in the discharge of its obligations, consider issues referred and delegated by the Board, and make recommendations to the Board. The Executive Committee exercises all the powers of the Board between meetings of the Board. It is not empowered to take action in contravention of a Board decision and utilises all practical means of consulting the full membership of the Board on significant matters.
The Finance and Audit Committee assists the Board in discharging its responsibilities concerning the integrity of financial management, and reporting its compliance with regulations and principles of best practice to achieve operational, financial and compliance risk management. It also oversees the effectiveness of audit functions. The People Committee reviews and assists in the development and execution of CARE Australia's human resource strategies, policies and practices.
The Fundraising and Communications Committee reviews and assesses marketing and communications strategies and fundraising investment proposals, and oversees relevant budgets. It facilitates the engagement of stakeholders, and identifies and supports fundraising and profile-building opportunities.
The International Program and Operations Committee assesses the strategic direction, performance and risk monitoring of program strategies developed by CARE Australia; projects where CARE Australia is contractually responsible; and the status of Country Offices for which CARE Australia is designated as Lead or Coordinating Member of CARE International. It has a particular responsibility to monitor safety and security conditions for staff in the field.
The People Committee assists the Board in its governance role of ensuring the organisation operates effectively, efficiently, ethically and legally in the context of industrial relations and health and safety requirements.
Subject to the direction of the Board, the Governance and Nominations Committee oversees the selection of appointees to the Board to ensure the right mix of skills, experience and expertise.