WE-RISE
WE-RISE
Women's Empowerment: Improving Resilience, Income, and Food Security
Women's Empowerment: Improving Resilience, Income, and Food Security
In Tanzania, Malawi and Ethiopia, poverty and drought have caused widespread chronic food insecurity for more than 13 million people. This has particularly impacted rural communities who rely on subsistence agriculture.
CARE Australia's five-year program Women's Empowerment: Improving Resilience, Income and Food Security (WE-RISE) ran from 2011-2016 in all three countries. Funded by the Australian Government's Australia Africa Community Engagement Scheme (AACES), WE-RISE assisted over 39,500 rural households to improve their access to food and increase their income. The program targeted chronically food insecure rural women to help them overcome food insecurity through their social and economic empowerment.
Here's how we did it:
DONATE
You can provide a month of supplementary feeding for six malnourished children for $106
Contacting PayPal...

Your donation will be
Please enter your credit card details.
Processing your payment...

Payment processing error.
Village Savings and Loans Associations
CARE introduced Village Savings and Loans Associations (VSLAs) to the communities so participants could pool their money to create a larger savings account. Members could then take loans for business investments or to buy assets as needed. Prior to WE-RISE, saving was not a common practice and mothers often found themselves without funds to provide for their families and were forced to sell off assets when times were tough.
"We bought goats and sheep, fattened them and sold them. I paid the money back."
— Mulunesh, Ethiopia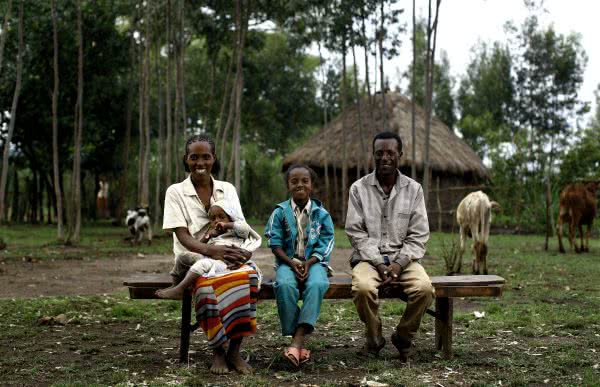 Food and nutrition
Through education and training, farming and nutrition practices were improved, and families learned to consume more nourishing and diverse foods and plant crops that would also endure drought. This is vital to ensure a healthy diet can be maintained, even when the dry season arrives.
Women taught by CARE take responsibility for passing this knowledge on and training others to ensure the change is widespread. Emily, 21, is one of those trainers. You can read more about her story on CARE's blog.
"Women are the backbone of my country's agricultural development."
— Emily, Malawi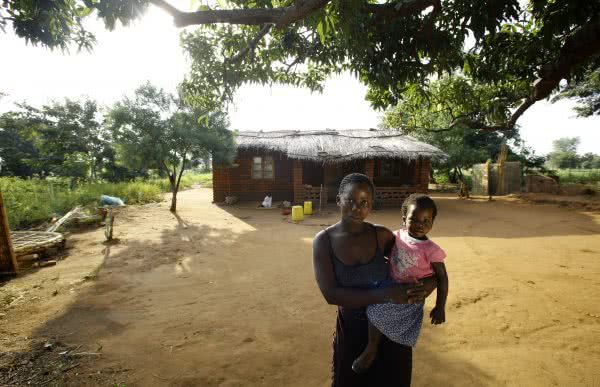 Agriculture and small business
By providing women with training, supplies and livestock, WE-RISE facilitated business opportunities such as sheep and goat farming, honey production, crop management and even soap making. At first sceptical of allowing the women in their communities to control businesses, the men's attitudes shifted as the businesses proved to be successful.
Only five years ago, Abebech's family couldn't afford to send all their children to school or even buy fertiliser for their small plot of land. They were often hungry. "It was not part of our culture for me to work."
Trained through WE-RISE in nutrition and agriculture as well as business management and financial planning, Abebech now sells healthy food at the market.
"Life is good. Now, I have increased the number of cattle that I have, improved my farming practices and know how to work the land. I am working outside and taking care of my children."
— Abebech, Ethiopia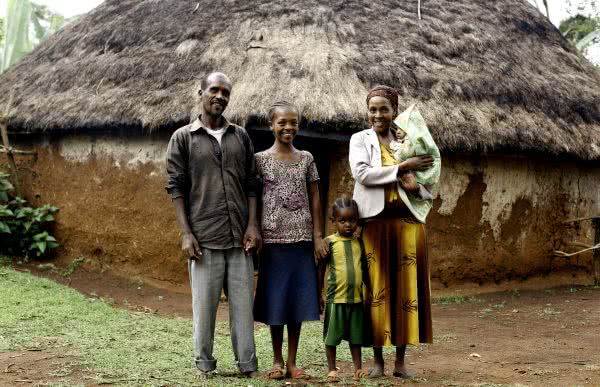 People with disabilities
The WE-RISE program ensured people with disabilities, regardless of gender, were included. This is a vital and effective strategy to reduce poverty among marginalised groups of people.
The project focused on overcoming the social and institutional barriers that limit people with disabilities from fully engaging in society, as well as training them in income generating activities so that they can improve their food security and livelihoods.
Tekalingn, 18, fell from a tree when he was seven years old and was left without the use of his legs. Until 2013 he was scraping a little money together for food, and going from home to home at night asking for a place to sleep.
Through the WE-RISE program, he was trained in business and trading and given a grant. With these funds, he opened a small shop, where he now lives and earns a living.
"I thought I couldn't be anything, then I had training about people living with a disability. I was told that we are human beings, we are just like other people. Then I started to believe I could do what anyone else can do."
— Tekalingn, Ethiopia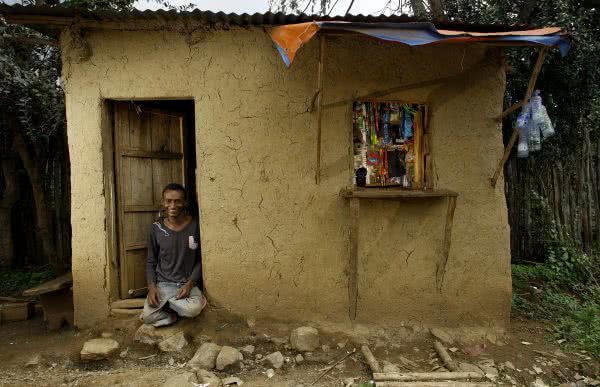 So what does an empowered woman look like?
After its completion, an independent evaluation of the WE-RISE program was undertaken, using a Women's Empowerment Index (see diagram) to measure the extent to which women were empowered. The results speak for themselves:
Women achieving empowerment increased in all three countries – by 40% in Tanzania; by 31% in Malawi and by 19% in Ethiopia.
Household asset values increased by 42% in Ethiopia, 31% in Malawi, and 26% in Tanzania.
On average, WE-RISE households in all three countries now have much healthier diets, consuming from approximately five different types of food, including cereals, eggs and vegetables.
The full evaluation, conducted by Technical Assistance to NGOs (TANGO) is available online here.
Following the success of WE-RISE, CARE is looking to apply the lessons learned to other areas of our development work, and, of course, continuing to support women's empowerment all over the world.