Download your free Gifts in Wills Guide
Enter your details below to download your guide.
If you have any questions, please contact the Gifts in Wills Team at giftsinwills@care.org.au or 1800 020 046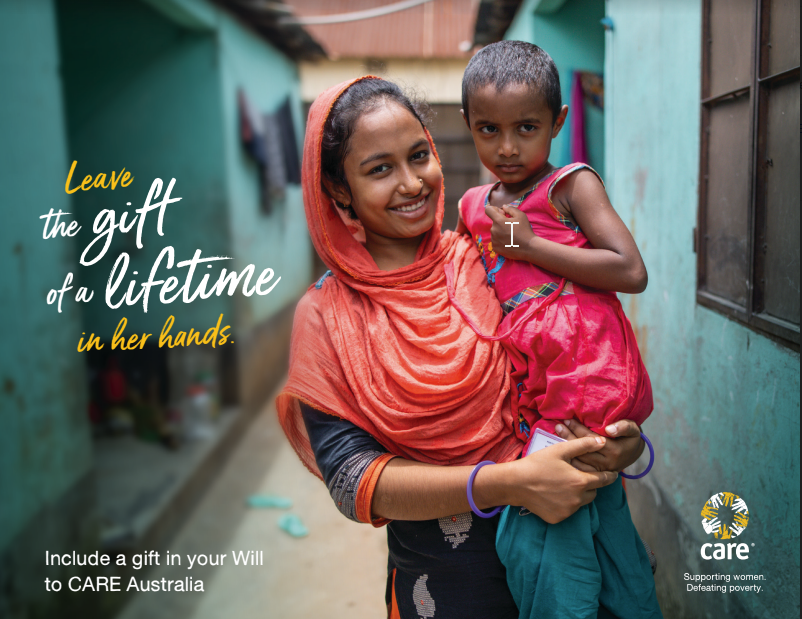 A gift in your Will can break the cycle of poverty
Leaving a legacy to CARE Australia is no small action. It's one of the most powerful ways you can create meaningful change, long into the future.
Every gift left to CARE Australia in a Will, no matter how big or small, is a step towards supporting women to defeat poverty. Because when one woman lifts herself out of poverty, she will bring four others with her – and that's a long-lasting outcome.
In her hands, a gift in your Will can be turned into the strength, resilience and courage needed to build a better future.