Vietnam
Vietnam
Despite making up less than 15 per cent of the population, ethnic minorities account for nearly 50 per cent of Vietnam's poor
Despite making up less than 15 per cent of the population, ethnic minorities account for nearly 50 per cent of Vietnam's poor
Over the past two decades, Vietnam has experienced extraordinary economic growth, with 30 million people being lifted out of poverty.
Yet in rural and remote areas, millions more are yet to escape the poverty cycle.
Isolated by geography, language and culture, ethnic minorities are especially affected. Despite making up less than 15 per cent of the population, today they account for nearly 50 per cent of the poor.
We're working closely with some of Vietnam's most vulnerable – women from remote ethnic communities and socially marginalised people – to help provide tools for sustainable change.
Fast Facts
Population: 95.26 million (July 2016 est.)
Life expectancy: 73.4 years (70.9 years male, 76.2 years female) (2016 est.)
Infant mortality: 17.8 deaths/1,000 live births (2016 est.)
Under-5 mortality*: 22 deaths/1,000 live births (2015 est.)
Maternal mortality: 54 deaths/100,000 live births (2015 est.)
Adult literacy rate: 94.5% (96.3% male, 92.8% female) (2015 est.)
Access to improved drinking water: 97.6% (99.1% urban, 96.9% rural)
Access to improved sanitation: 78% (94.4% urban, 69.7% rural)
HIV/AIDS adult prevalence rate: 0.48% (2015 est.)
GDP per capita: $6,000 (2015 est.)
Source: CIA World Factbook, *UNICEF
Our programs focus on a particular group of vulnerable people, making sustained improvements in their lives over a 10 to 15 year period. In Vietnam, our focus is on:
Women from remote ethnic minorities
Women from remote ethnic groups in Vietnam are often disadvantaged because of unequal rights, few opportunities and little access to education. Often confined to the household with heavy workloads, they are at high risk of gender-based violence.
We're helping women find new opportunities so they can participate more fully in society. Across 30 villages in some of the poorest districts in Vietnam, our microfinance projects are providing vulnerable households with the loans, training and support to begin small businesses. We're also assisting men as part of these efforts, so they can support women's contributions to local planning and decision making.
In rural areas, we're training farmers by providing new skills and technology to improve animal herding and farming practices. Once trained, many go on to teach others in their communities, bringing about positive and lasting change.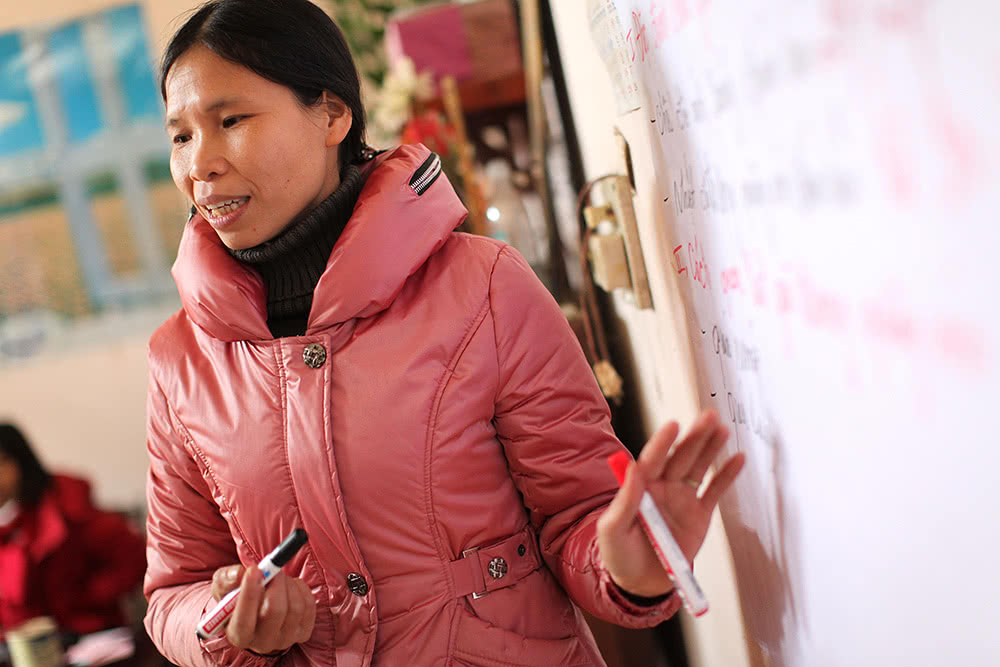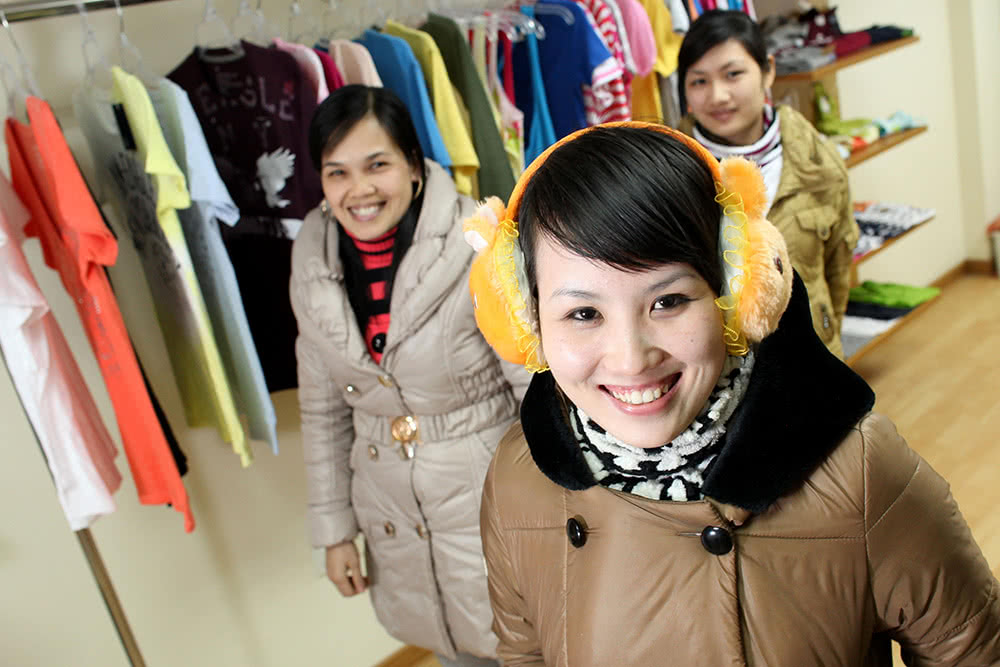 Socially marginalised people
In order to improve their lives, many in Vietnam move to the cities to find work. As a result, almost 30 per cent of Vietnam's population now live in cities.
In urban areas, we're working with socially marginalised people, including sex workers, people who inject drugs, people living with HIV, sexual minorities and women who have recently moved from rural areas.
Although diverse, these groups often share common obstacles: poor living conditions, limited access to safe and stable work or health services, or social barriers which prevent their full participation in society. We're working with these groups to help improve their access to vital services and improve their status in the community.
Through our life-skills training, we're helping employees in factories across Vietnam to improve their job prospects, equipping them with the skills to improve their confidence, health and self-esteem.
Lessons and Impact
We analyse and evaluate our projects to monitor results and learn how we can improve programs. Below is a selection of recent reports on CARE's work in Vietnam:
More CARE evaluation reports from Vietnam and other countries are available at CARE's Electronic Evaluation Library.
Other Resources and Highlights