Nicaragua
Nicaragua
Women in Nicaragua continue to experience limited access to education, water and sanitation. Donate Now.
Women in Nicaragua continue to experience limited access to education, water and sanitation. Donate Now.
CARE International began work in Nicaragua in 1954-55.
Throughout the 1960s and 1970s, the focus of CARE Nicaragua primarily revolved around education and primary health care. In the 1980s, the scope expanded to encompass safe pesticide utilisation, agricultural development, and the construction of water systems.
Since 1990, CARE Nicaragua has been actively involved in an extensive rural water, sanitation, and preventive health program, while also extending efforts in sustainable agriculture and natural resources management.
Presently, CARE's endeavours in Nicaragua are predominantly executed in collaboration with national partners who share the common objective of overcoming widespread poverty.
Fast Facts
Population: 6,948,392 (2022)
Life expectancy: 74 (71 male, 77 female) (2021)
Infant mortality: 11 deaths/1,000 live births (2021)
Under-5 mortality: 13 deaths/1,000 live births (2021)
Maternal mortality*: 78 deaths/100,000 live births (2020 est)
Adult literacy rate: 83% (82% male, 83% female) (2015)
Access to improved drinking water*: 97.5% (urban), 62.6% (rural) (2020 est)
Access to improved sanitation*: 89.9% (urban), 66.5% (rural)
Percentage of seats held by women in national parliament: 52% (2022)
GDP per capita:  $2255 (2022)
Sources: World Bank, *FBI World Factbook
Climate change in Nicaragua
Nicaragua falls under the highest risk level for climate-related and other natural disasters. It is categorised as a high-risk area for earthquakes, floods, and epidemics — and a medium-risk area for drought and hurricanes.
With the escalation in both frequency and intensity of extreme climate events like floods, landslides, droughts, and tides, Nicaragua finds itself highly susceptible to the impacts of climate change. As a consequence, the nation is at considerable risk.
Throughout the June–November Atlantic hurricane season, Nicaragua frequently encounters tropical storms and subsequent flooding. These weather events can lead to infrastructure damage, crop destruction, and disruptions to people's livelihoods.
Nicaragua's western coastline is susceptible to recurrent periods of drought, followed by heavy, irregular rains, which can trigger flooding and landslides.
Inequalities in Nicaragua
Nicaragua faces significant income inequality, with a disproportionate distribution of wealth among its population. Natural disasters like volcanic eruptions, earthquakes, floods, droughts, and hurricanes — combined with deforestation and a history of other limitations  — contribute towards hardships experienced by women. 
Other challenges include public safety, migration, education, and limited access to clean water and sanitation. Those with large amounts of wealth, constitute only 2% of the population, — maintaining social inequality that prevents women and their families from improving their status.
Limited access to education, and family separation due to migration also disproportionately affect women.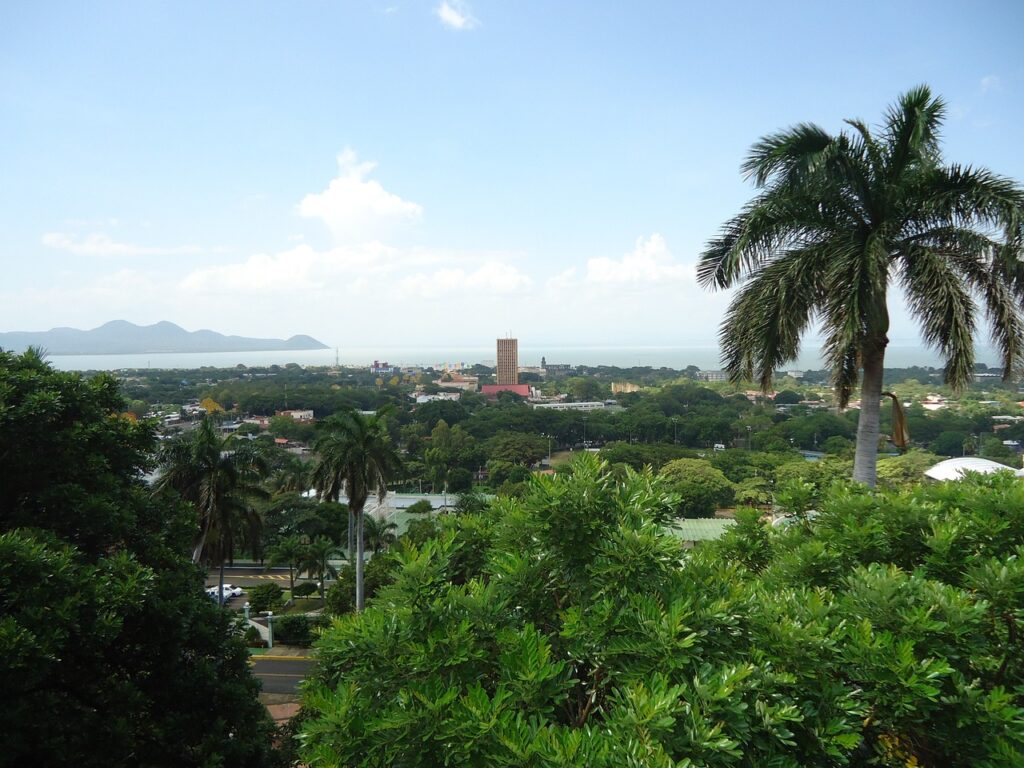 Donate now
Support our ongoing work to create a more equal world.
Your donation can help end extreme poverty and give people the means to build a better future for themselves in countries like Nicaragua.
For those living in extreme poverty, your support brings education and training, healthcare and clean water, nutritious food, and new ways to earn an income. And in times of crisis, you help us deliver emergency relief. Please donate today.