Honduras
Honduras
65% of Honduras' rural population live in poverty. Help empower women and their communities in Hondras. Donate now.
65% of Honduras' rural population live in poverty. Help empower women and their communities in Hondras. Donate now.
CARE International has worked in Honduras since 1954, initially providing emergency assistance to hurricane victims and running small-scale food programs. 
In 1959, CARE International solidified its commitment to Honduras by establishing an official country office. Since then, efforts have evolved and expanded, transitioning from short-term relief efforts to more sustainable development programs. 
Today, CARE's work in Honduras encompasses a diverse range of initiatives aimed at creating lasting positive impact and fostering the well-being of communities in need.
CARE Honduras' current projects include:
Maternal and child health and nutrition

Small enterprise development

Agroforestry

Irrigation

Micro-watershed protection
Fast Facts
Population: 10,432,860 (2022)
Life expectancy: 70 (68 male, 73 female) (2021)
Infant mortality: 14 deaths/1,000 deaths (2021)
Under-5 mortality: 17 deaths/1,000 deaths (2021)
Maternal mortality*: 72 deaths/100,000 live births (2020 est.)
Adult literacy rate: 89% (88% male, 89% female) (2019)
Access to improved drinking water*: 100% (urban), 90.7% (rural) (2020 est.)
Access to improved sanitation*: 96.7% (urban), 93% (rural) (2020 est.)
Percentage of seats held by women in national parliament: 27% (2022)
GDP per capita:  $3040.2 (2022)
Source: World Bank, *FBI World Factbook
Climate Change in Honduras
Honduras comprises a mountainous region producing two distinct areas with lowland coastal regions surrounding both edges. Increased tropical storms and hurricanes threaten to eradicate key infrastructure, putting livelihoods and well-being at high risk.
The region is also highly susceptible to the impacts of climate change due to its high exposure to climate-related hazards such as hurricanes, tropical storms, floods, droughts, and landslides.
With a large rural population of more than 50% – of which 65% live in poverty – there is a strong dependence of agriculture relying heavily on rainfall for water. Primarily located in the southern and western regions known as the dry corridor, this strip of land is extremely prone to extreme climate events, including long periods of drought, leading to food insecurity and risking livelihoods. Sanitation is also a major issue that is worsening due to climate change, along with the loss of habitats and fragile ecosystems.

Honduras' coastal ecosystems and fisheries are vulnerable to warming temperatures, compounded by overfishing and environmental degradation.

An important source of income in rural areas, Honduras' forest resources contribute to high rates of deforestation and land use, also dominating the country's greenhouse gas emissions.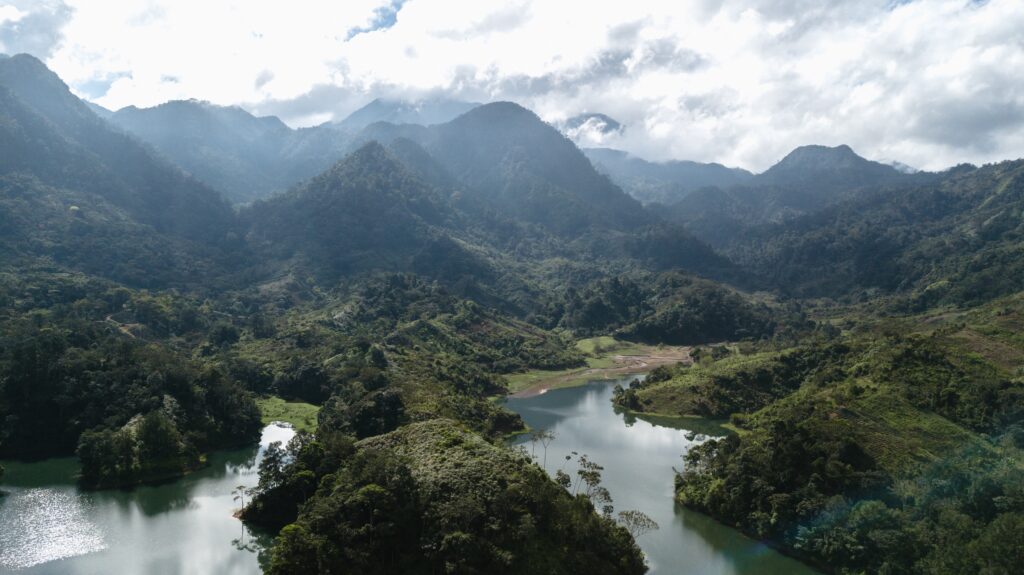 Donate now
Support our ongoing work to create a more equal world.
Your donation can help end extreme poverty and give people the means to build a better future for themselves in countries like Honduras.
For those living in extreme poverty, your support brings education and training, healthcare and clean water, nutritious food, and new ways to earn an income. And in times of crisis, you help us deliver emergency relief. Please donate today.