Egypt
Egypt
84% of refugees fleeing to Egypt live below the national poverty line. Donate now.
84% of refugees fleeing to Egypt live below the national poverty line. Donate now.
In 1954, CARE International launched its operations in Egypt by initiating a widespread school meals program, offering essential sustenance. Over the years, the CARE Egypt Foundation has expanded its engagement in development initiatives, with a particular focus on Upper Egypt.
CARE Egypt focuses on promoting quality education, girls' leadership, equitable natural resource management for rural livelihoods, effective governance, and equitable social protection, especially for vulnerable groups, including women. Efforts are concentrated in Upper Egypt, where more than 50 percent of the nation's poor reside. 
CARE Egypt collaborate with various stakeholders, including program participants, civil society organisations, government entities, aid agencies, networks, community-based associations, and the socially aware Egyptian private sector.
CARE Egypt became a CARE International member in 2021.
Fast Facts
Population: 110,990,103 (2022)
Life expectancy: 70 (68 male, 73 female) (2021)
Infant mortality: 16 deaths/1,000 live births (2021)
Under-5 mortality: 19 deaths/1,000 live births (2021)
Maternal mortality*: 17 deaths/100,000 live births (2020 est)
Adult literacy rate: 73% (79% males, 67% females) (2021)
Access to improved drinking water*: 99.7% (urban), 99.7% (rural) (2020 est.)
Access to improved sanitation*: 99.9% (urban), 98.2% (rural) (2020 est.)
Labour force participation rate: 43.7% (68% male, 18% female) (DATE)
Percentage of seats held by women in national parliament: 28% (2022)
GDP per capita: $4,295 (2022)
Source:  World Bank, *CIA World Factbook
Today, the CARE Egypt Foundation's work focuses on:
Gender-based violence

Women's social and economic empowerment

Engaging men and boys to achieve gender equality

Accessibility to natural resources in rural communities 

Supporting smallholder farmers, especially women 

School infrastructure and increasing literacy skills among students in primary school

Governance and social accountability 
Focusing on agency, women's self-esteem and confidence flourish, grants them increased financial independence. This in turn, opens the door to expanded opportunities to emerge as empowered contributors — both financially and socially, within their families and communities.
Regardless of their gender, it is essential to treat all family members fairly. We must also actively combat all types of gender-based violence, both within families and in society.

Enacting and enforcing laws that deal with issues like personal status and domestic violence are crucial steps towards achieving gender equality.
The program also liaises with national and local governmental entities, civil society organisations, and the media.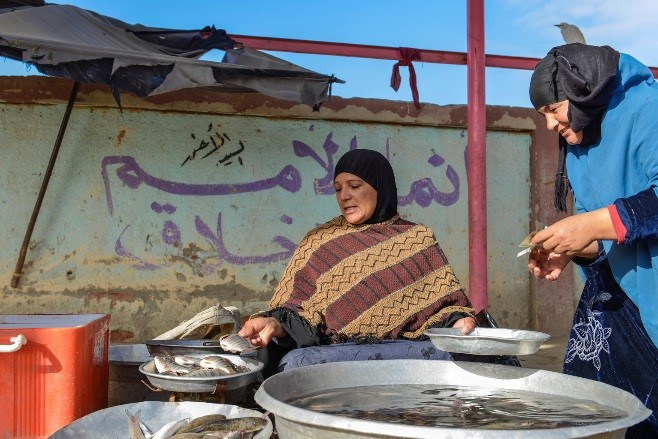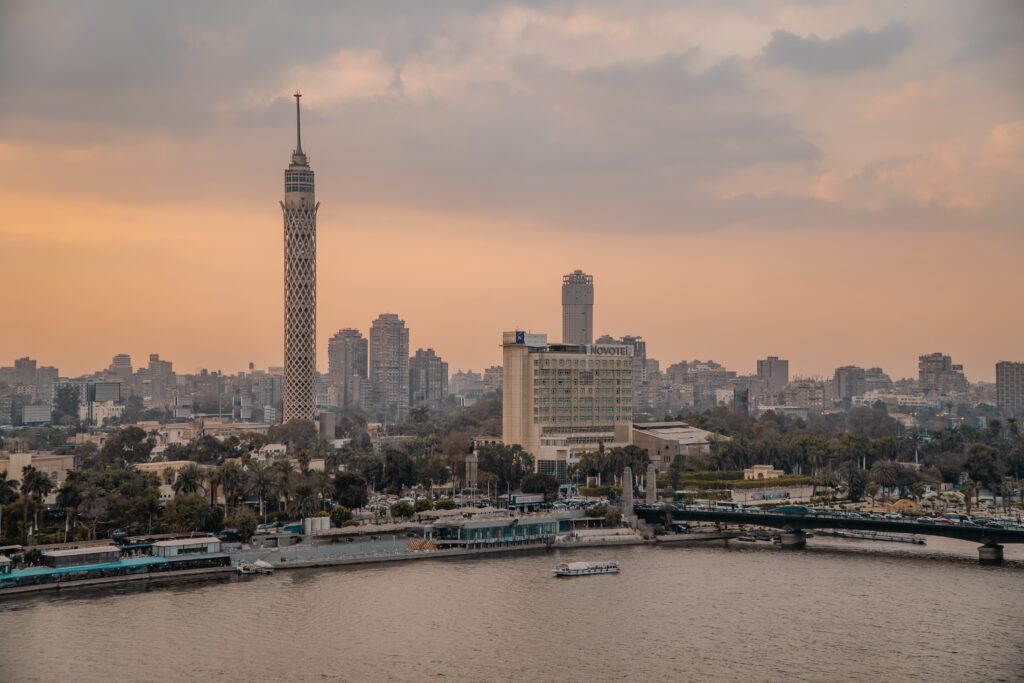 Climate Change in Egypt 
Egypt's vulnerability to climate change is amplified by its geographic location and heavy reliance on the Nile River. Rising sea levels threaten coastal areas, leaving cities like Cairo and Alexandria at risk of inundation. Meanwhile, the Nile's unpredictable flow intensifies freshwater scarcity challenges.
Extreme heatwaves and droughts, further jeopardise agricultural productivity – impacting food security for millions. Farmers struggle to maintain crop yields amongst erratic rainfall patterns and prolonged dry spells, adding strain to the economy and food supply.
With approximately 90% of the population living alongside its banks, Egypt heavily relies on the Nile River as its primary source of freshwater . The country is facing a critical water deficit, with the United Nations warning Egypt is estimated to be classified as water scarce as early as 2025.
Any further disruptions in the water supply, such as pollution of the Nile, could lead to dire consequences, especially when combined with the effects of climate change.
Inequalities in Egypt
Pervasive inequalities in Egypt present significant challenges for women, particularly concerning gender disparities and population issues. Discrimination against women hinders their access to education and employment, resulting in an unequal workforce representation. 
The rapid population growth strains limited resources and public services. This mounting pressure affects vital areas like education, healthcare, and employment opportunities, while environmental and infrastructural challenges demand sustainable solutions.
Additionally, traditional gender norms inhibit progression towards creating a fairer and more equal society. Traditional expectations can also  limit women's valuable contributions — possibly continuing harmful practices.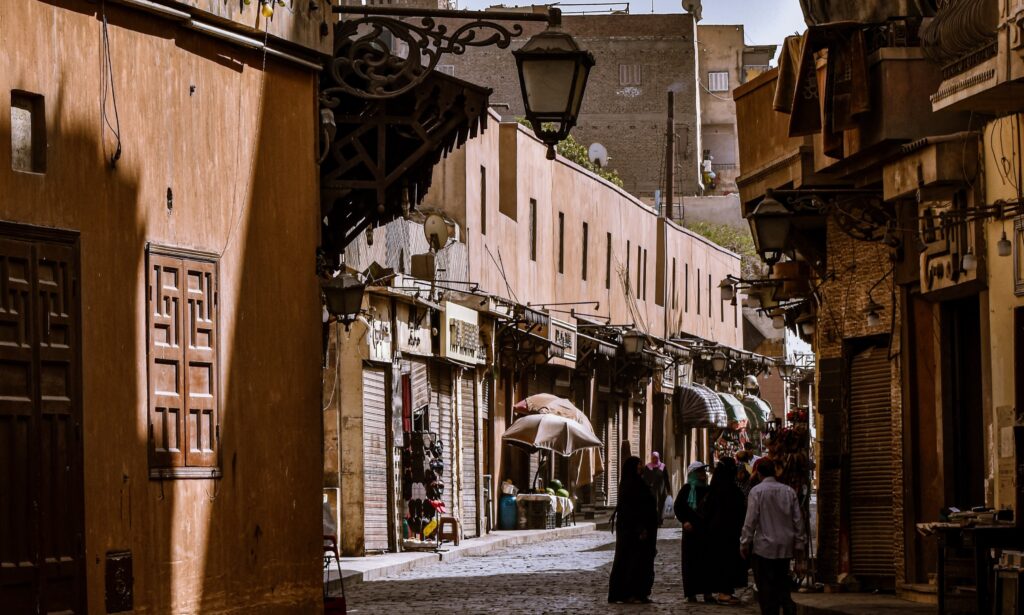 Donate now
Support our ongoing work to create a more equal world.
Your donation can help end extreme poverty and give people the means to build a better future for themselves in countries like Egypt.
For those living in extreme poverty, your support brings education and training, healthcare and clean water, nutritious food, and new ways to earn an income. And in times of crisis, you help us deliver emergency relief. Please donate today.