In Cambodia's northeast, many children can't go to school if they don't know the national language of Khmer. It sets them back and restricts them from gaining a life-transforming education.
Pheat grew up speaking an indigenous language, Kreung, which wasn't taught at any of the local schools. Through CARE's multilingual education project in Cambodia, Pheat was able to learn in her mother tongue while she also learnt the national language. She then completed her schooling in Khmer and went on to train with CARE as a multilingual teacher.
Because Pheat was given the chance to get an education and lift her family out of poverty, she is dedicating her life to giving other girls the same opportunities.
I hope all my students graduate and get jobs …These opportunities won't be available to children who didn't go to school.
As a teacher who is fluent in both languages, Pheat gives children in her area who speak their indigenous language the chance to go to school. Her hope is that, one day, they will have well-paid jobs that support their families too.
She says, "Parents don't make their kids do as much work in the fields any more … Parents value education like they never did before because now the kids can go to school and learn in their own language."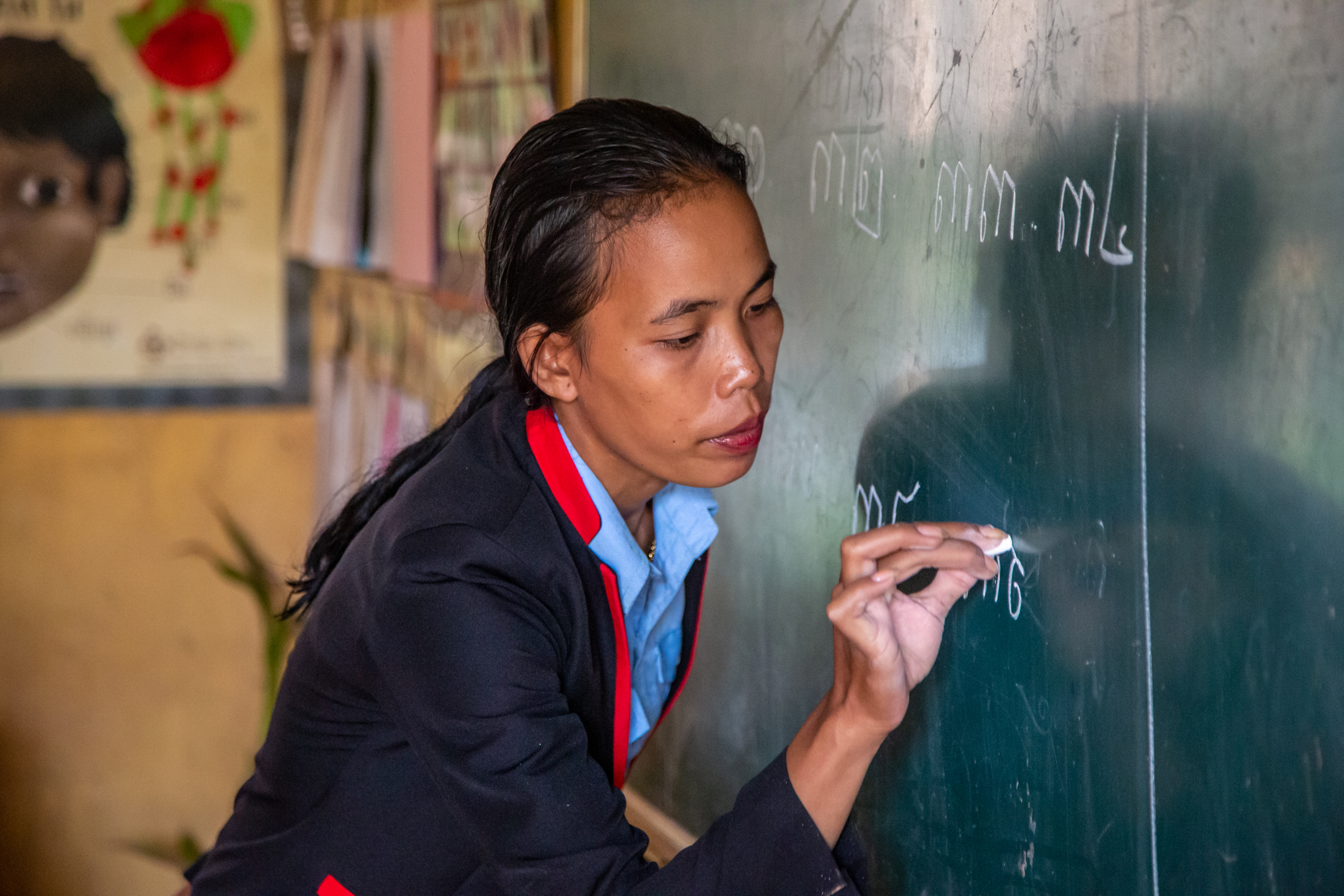 This is what a gift in your Will can achieve. In her hands, it will become the tools and resources women like Pheat need to break the cycle of poverty — for herself, for her family and for future generations.
If you would like more information about how to leave a gift to CARE Australia in your Will, please contact the Gifts in Wills Team at giftsinwills@care.org.au or 1800 020 046
Photos: John Hewat/CARE