What inspired you to do the Walk In Her Shoes challenge?
I read about the Walk In Her Shoes challenge and felt compelled to act. I suppose because I have three beautiful young girls myself. If they are thirsty, they just walk a few steps to our kitchen tap to grab a glass of water or if they're hungry, they just open the fridge. It is truly sad to know that girls in the world's poorest communities who are the same ages as my own have a very different story to tell when it comes to getting the basics in life…food and water!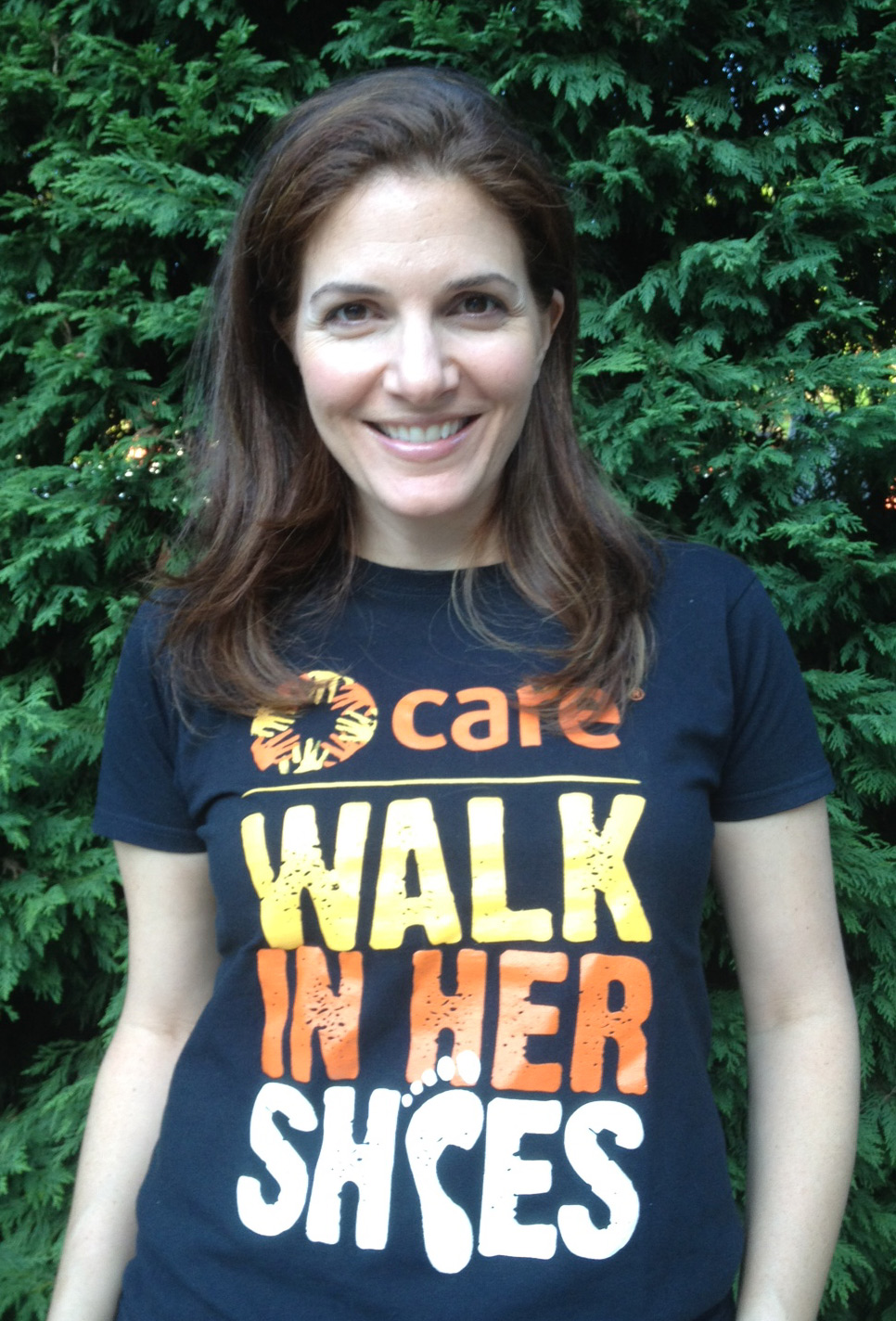 Had you heard of CARE before signing up for Walk In Her Shoes?
Yes I had heard about CARE before. I knew it was an aid organisation but didn't realise it had a special focus on investing in women and girls to help them overcome poverty. I definitely think it's this focus that helped inspire me to participate in the Walk In Her Shoes challenge.
Did you set a fundraising target?
My personal target was set at $1,500 so I am absolutely thrilled to have doubled that. So far!
How have you managed to get support from your family and friends?
I just sent email after email after email to family and friends! I also attached the Walk In Her Shoes video hoping that people would spend a couple of minutes watching it and realise what a very needy cause it is. And a couple of weeks into my campaign, I sent out a "Thank You" email to everyone, whether they had donated or not, and that seemed to have triggered people's memories about the whole thing so I received another whole round of donations!
Are you looking forward to the walk?
Yes I am really looking forward to the walk. My sister lives interstate so I have planned a trip to go and spend some time with her during the challenge. She will just have to come on my walks with me…it will give us the opportunity to catch up and get fit at the same time!
How are you planning to walk your 10,000 steps a day?
I'm a busy mum with four young children so I should reach 10,000 steps if I go for a nice long walk every day as well as carry on with my normal daily routine.
If you could walk 10,000 steps anywhere the in the world where would it be?
We have a property in country NSW. Hands down, that is easily the place where I would walk my 10,000 steps if I could. I reckon I could walk 20,000 steps there!
Visit Kate Roche's page on the Walk In Her Shoes website