Georgilla discovered her passion for gender equality at a university debate.
As part of her course, students were asked to sign up 'for' or 'against' various debate topics. When Georgilla saw no one had signed up to debate in favour of LGBTQI+ rights, she knew what she had to do:
"I signed myself up," Georgilla says. "It was the only topic left unfilled. No student wanted to take up the initiative to argue a human rights topic.
"So, I decided, if not me, who? And if not now, when?"
Georgilla managed to recruit two more students to join her team, and she's been advocating for equality ever since.
When she saw an advertisement for CARE's Young Women's Leadership Program her future revealed itself to her:
"I thought this is where I can have an impact and make some sort of meaningful change in the lives of others, especially women. So, I took up this initiative and that's how it all started for me.
"I was very happy because I knew I was going to be teamed up with women that think alike and had their own stories to tell. This would be my tribe … groups of women that share the same aspirations and dreams of a better country.
"The Program made me realise that there was still a lot of work to be done in the communities around Vanuatu."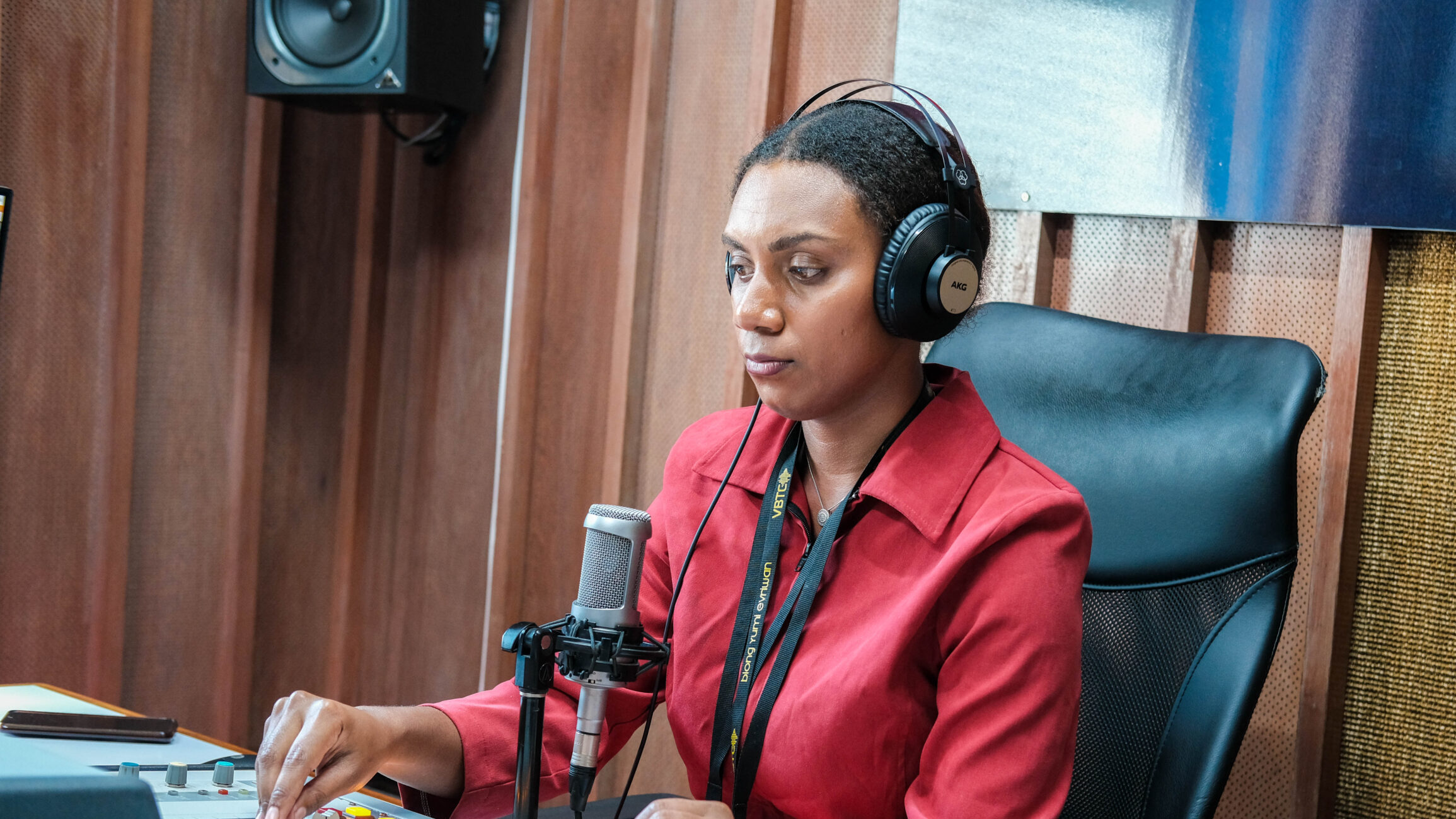 The training she undertook in the program helped her unlock her self-confidence and set her sights on making a difference.
"For me it was a matter of doing what was right, and what is right no matter the circumstances."
Her new public speaking skills combined with her passion for activism helped Georgilla seek out opportunities to influence change.
"I became the youth delegate for Vanuatu to the Commonwealth of Nations, and then a representative in the Spotlight Initiative, United Nations Population Fund in Vanuatu."
Georgilla was also able to get a job hosting a radio program on "Femme Pawa" 99 FM where she can be heard all over Vanuatu, speaking up for gender equality.
"It is my job at Femme Pawa FM to help shape public opinion," Georgilla says, "About issues regarding gender and human rights. Because we want to see a change in people's behaviour.
"I'm sounding alarms. This is what I want to be doing, to sound alarms on issues that matter in the country."