This October, we're asking people to challenge themselves to do 3000 squats in just one month, and raise funds to support women all around the world to defeat poverty!
If you're up for it, join our Squat Squad Challenge Facebook group and follow the instructions to launch your fundraiser, then ask your friends and family to make a donation in support of your efforts. You could help women start a new business, create nutritious meals for their family, or attend training with their partners to learn the importance of sharing financial planning and decision making.
This Facebook group is your one stop shop for support, encouragement, and community. As you share your efforts, this group will keep you accountable, motivated, and supported. And we'll be with you every squat on the way – with the support and resources you need as you squat through October and raise funds to defeat poverty!
When you join our Squat Squad you'll be sent a FREE welcome pack. In the pack is everything you need to get you started:
a Fundraising Tracker to help recruit supporters and hit your fundraising goal;
a Challenge Tracker to keep you on track towards your target of 3000 squats by the end of October; and
a sweatband to keep you seeing clearly — be sure to wear it and share some photos in the Facebook group and on your fundraising page!
Whether you're going to undertake this challenge at home, at the gym, or at the beach, the challenge is to use 31 days in October to complete 3000 squats – so roughly 100 a day with one rest day! Don't forget to show your supporters how you're getting on by sharing some photos of you in action, and celebrating your milestones with them.
Every dollar you raise can support women like Arifa in Bangladesh, who, thanks to CARE Australia's training, learnt the skills she needed to succeed in her career and take control of her life. "I want every other girl to have the opportunity to do this training and learn her rights," Arifa said.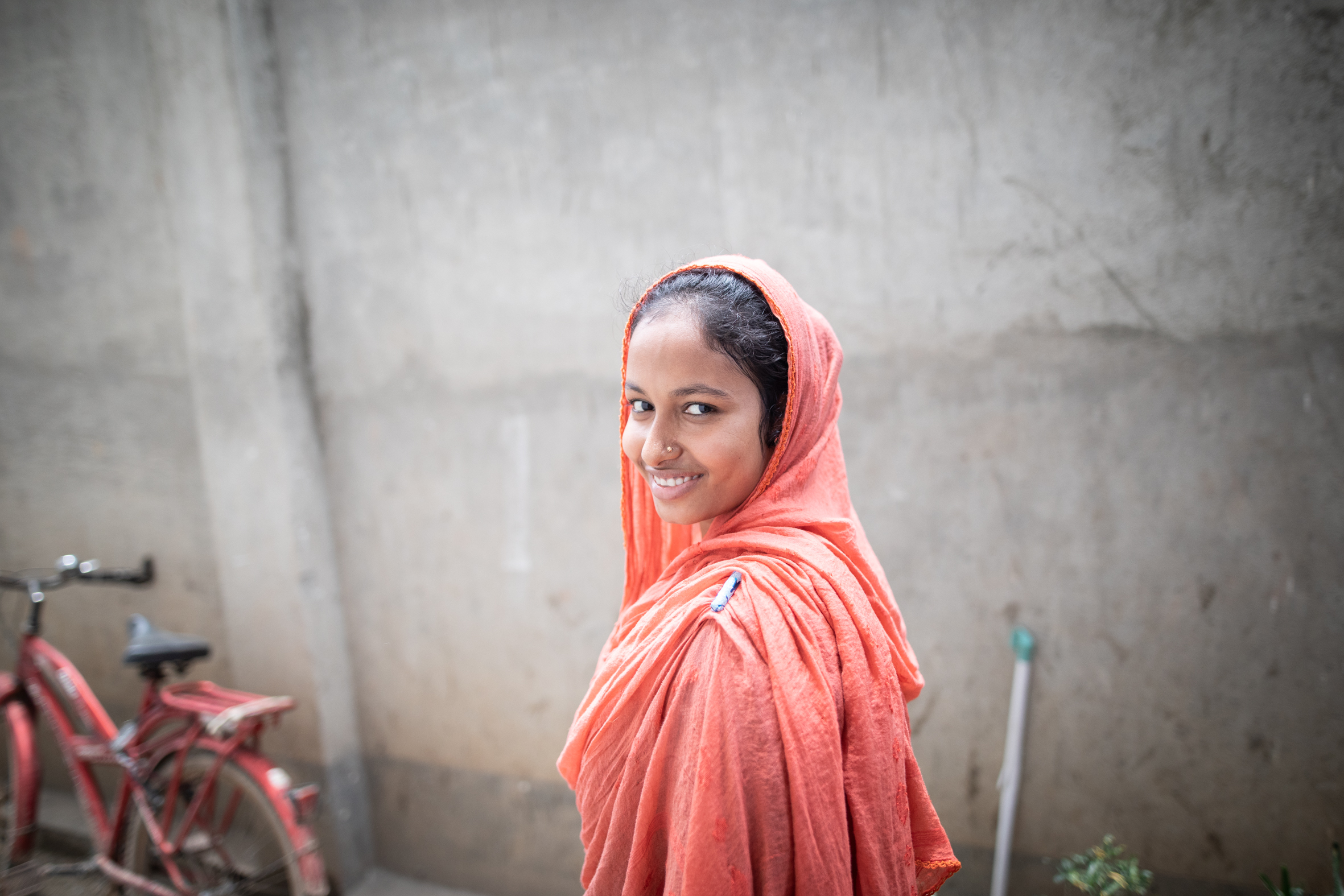 So join our Squat Squad Facebook group and start raising funds to defeat poverty!
If you'd like to make a donation but don't have Facebook, or to read more about the challenge and our FAQs – visit our webpage: 3000 Squats Challenge
If you need any support, just message us in the Facebook group, or contact us at info@care.org.au.
Happy squatting!
Images: Jorja Currington/CARE & John Hewat/CARE