Yemen Emergency Appeal
Yemen Emergency Appeal
Donate to help Yemen today
Donate to help Yemen today
Seven years of war, then cholera, famine, and now COVID-19: Yemen is suffering the world's worst humanitarian crisis.
16 million people go hungry each day in Yemen. And with a health system that has essentially collapsed thanks to more than seven years of conflict, COVID-19 is now spreading rapidly across the country. With nowhere to turn to for help, men, women and children are dying of the virus in their homes.
There are also 4 million people who have lost their homes in the conflict and have nowhere permanent to live. The lack of a functioning healthcare system, and limited access to safe water and hygiene poses a serious threat to controlling the disease.
"Here, it's hard to apply basic hygiene practices," said seventy-year-old Moshen – who now lives in a makeshift camp after fleeing violence. "People lack water and soap and they can't stay at home because they need to work and provide for their families regardless of the virus."
People like Moshen are determined to keep their families and communities safe, and with your help, CARE is providing them with the supplies and the knowledge to do so.
Please give now to CARE Australia's Global Emergency Fund to provide lifesaving support to families all around the world enduring crises like this.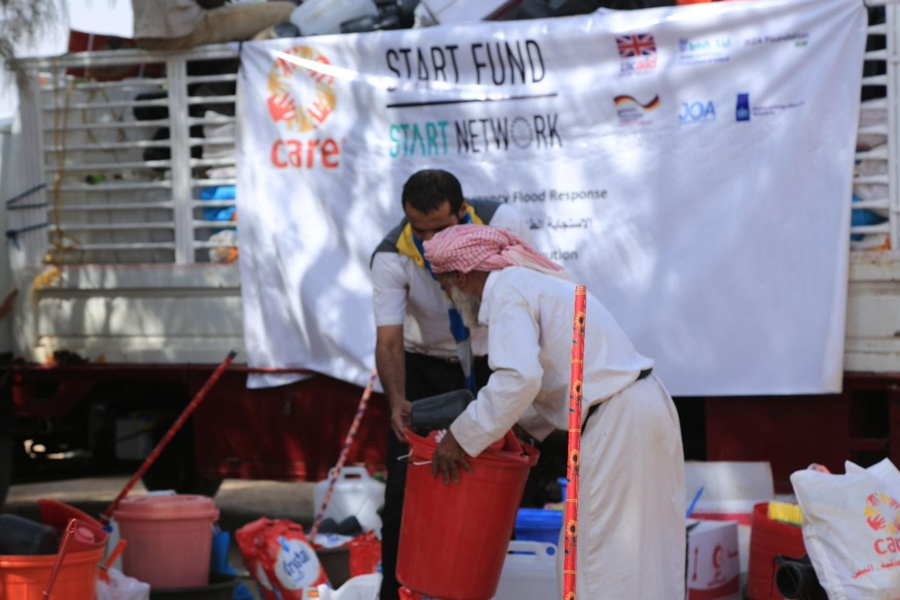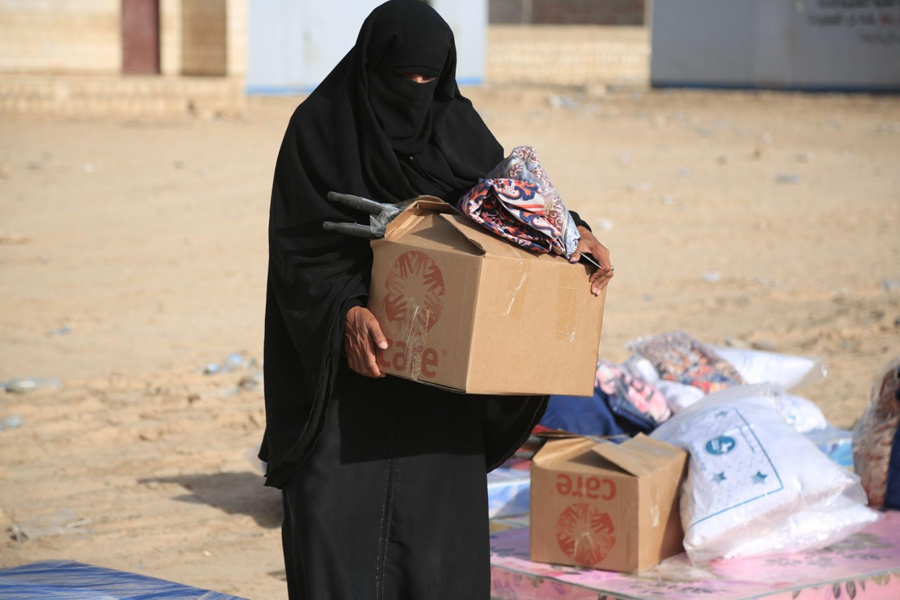 On top of COVID-19, CARE is helping the Yemeni people ward off the spread of Cholera, which continues to take lives.
Karima, in the video below, lost her son to the painful illness.
How donating to CARE is helping the people of Yemen
CARE has reached millions of people in Yemen with lifesaving food, water, COVID-19 hygiene kits, and other critical aid.
CARE has worked in Yemen since 1993 and is one of few international aid agencies braving the conflict and continuing to deliver humanitarian aid under extremely challenging circumstances. We help people in some of the hardest-hit and most hard-to-reach areas.
Working with local partner organisations, we are distributing food as well as vouchers and cash so people can buy essential supplies while supporting the local economy. We are helping women and young people earn an income, and rehabilitating maternity wards so women can give birth safely.This is all made possible by charitable donations to Yemen by people like you.
To limit the spread of COVID-19, CARE is providing hygiene kits to families living in makeshift camps and delivering safe water to public facilities like hospitals and schools.
Sign up by phone
Call 1800 020 046 toll free and sign up by credit card or direct debit.
Donations over $2 are tax deductible.
CARE will use donations to our Global Emergency Fund to provide emergency relief and services to those who need them most. This will help the world's most vulnerable people prepare for, and recover from, emergencies and disasters.