Ukraine Humanitarian Crisis
Ukraine Humanitarian Crisis
One year of crisis in Ukraine. Donate now.
One year of crisis in Ukraine. Donate now.
Another freezing winter marks one year of war in Ukraine – please help now
The humanitarian catastrophe still unfolding after a year of violence in Ukraine continues to cause havoc – with more than 17 million people in need of urgent assistance.
Thousands have been killed, millions have fled the country, and freezing winter temperatures are making conditions even worse.
"Ukrainian citizens urgently need support to survive the winter," says CARE Germany's Emergency Relief Coordinator, Marten Mylius. 
"CARE and our partners are doing all we can to continue to support people with winter supplies, including clothing, blankets, and heating."
Your donation to our Global Emergency Fund means we can immediately provide lifesaving aid and services to those who need them most.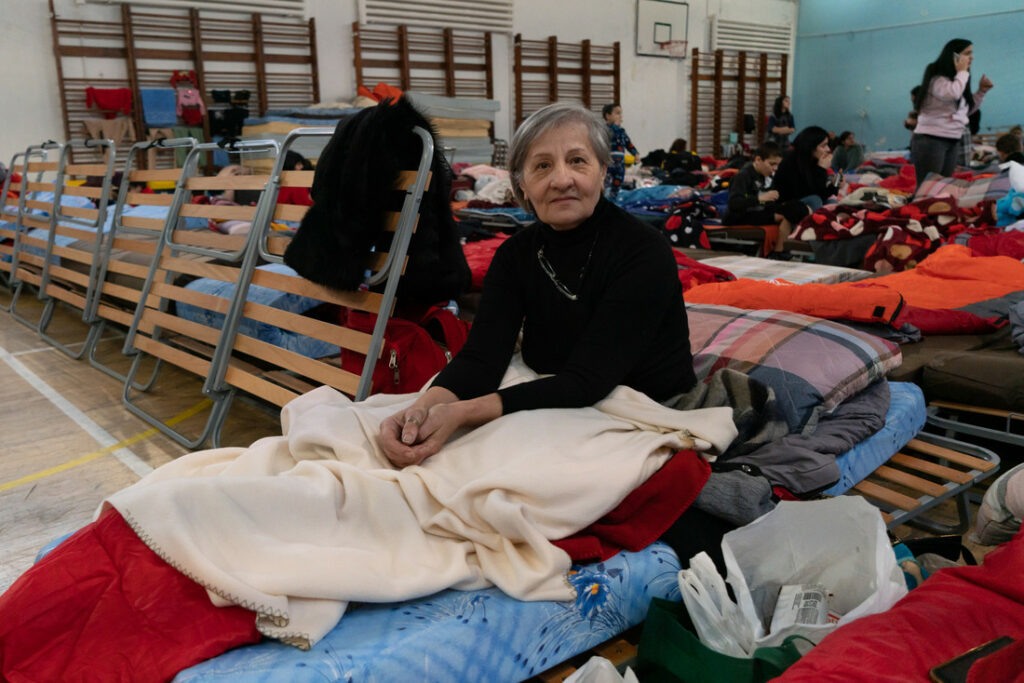 "It doesn't feel real," says 64-year-old Lydia, who is now safe in a CARE-supported refugee centre in Romania. "We are so thankful to the volunteers who have helped us." But Lydia's mind remains on her family who are still in Ukraine: "I think all the time about my son, I'm so worried, I can't sleep at night … like any mother in this situation." © Lucy Beck/CARE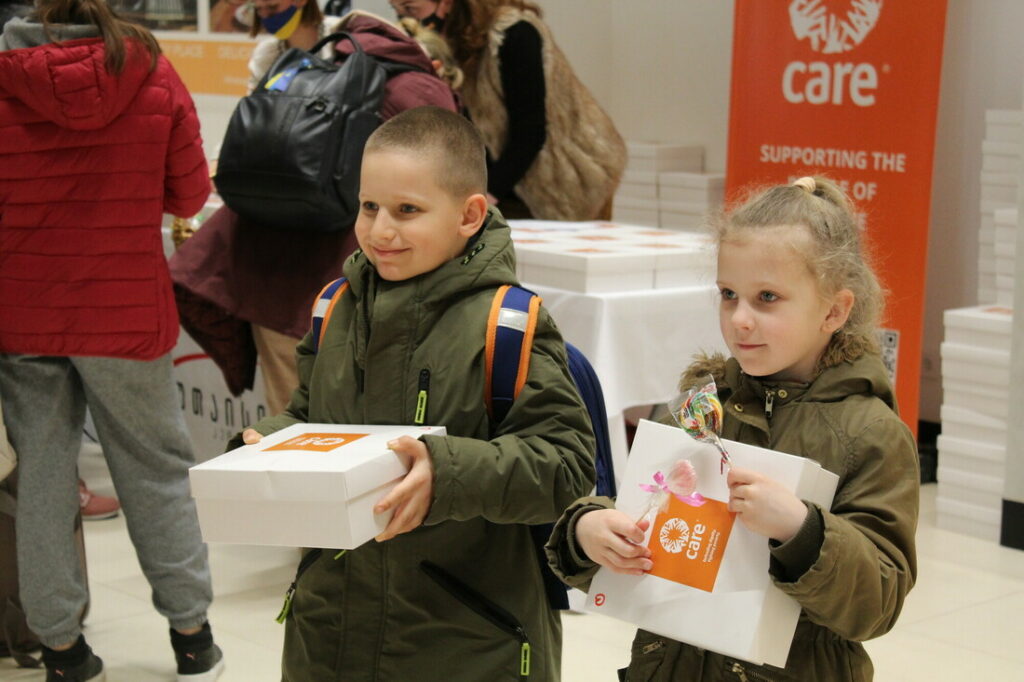 More than 8 million people have fled Ukraine for neighbouring countries. In Georgia, CARE is providing families with vital relief items including hygiene kits, emergency contact information and access to support services. Image © Natia Nadirashvili/CARE
What is the situation in Ukraine?
Ukraine has been enduring a protracted humanitarian crisis since conflict broke out nine years ago in 2014. The last year of violence has dramatically worsened the situation.
The humanitarian needs in Ukraine remain urgent as more and more families are cut off from basic services such as water, electricity, medicines and food. The situation is becoming more and more dire every day the conflict continues.
What is the situation in neighbouring countries?
More than 8 million people are now refugees, with 90 per cent of them women and children. Many of those arriving in neighbouring countries have travelled long distances with little rest and have left everything – including their male relatives – behind.
The needs of the refugees range from basic supplies like toothbrushes, wet wipes, baby food and nappies to long term financial support, job opportunities and accommodation assistance. 
Services in countries receiving refugees, Georgia, Moldova, Poland and Romania are in need of urgent support.
What is CARE Australia doing to help?
CARE is working with partner organisations in Ukraine, Georgia, Moldova, Poland and Romania, and has so far reached more than 989,000 people with support including:
immediate relief and aid in the form of cash, food, water, temporary shelter, blankets, medication, nappies and hygiene products to those who have lost everything.

psychosocial support to help people cope with the trauma of their experiences.

safe spaces and support for mothers and babies, the elderly and those with disabilities.
How long has CARE been working in Ukraine?
CARE began working in Ukraine in 2022 following the rapidly escalating humanitarian needs caused by the war. We also support local partner organisations with a strong track record of development and humanitarian programming, including four Ukrainian women's rights organisations, who implement programs that support women and other marginalised groups enduring the conflict.
Can I donate physical items to help those in need?
It's natural to want to donate things like clothes, blankets, toys for kids or other helpful things that you may have. And whilst that's extremely kind and thoughtful, there are a number of reasons why CARE Australia is unable to accept donations of physical goods or items. Transportation and shipment of goods is a costly exercise at the financial burden of CARE Australia. 
The best way to help is through financial contributions, which can be used immediately to purchase critically-needed items locally – this helps people faster and also supports local businesses and suppliers. 
Donate by phone
Call 1800 020 046 toll free and pay by credit card.
Donations over $2 are tax deductible.
CARE will use donations to our Global Emergency Fund to provide emergency relief and services to those who need them most. This will help the world's most vulnerable people prepare for, and recover from, emergencies and disasters.
A monthly donation will go to emergency relief & preparedness activities where it is needed most.
Top image: Ukrainian refugee Marina embraces her daughter Arina after crossing the border into Poland, where CARE's partners Polish Humanitarian Action are providing food, water, clothing and other necessities. Image © Laura Noel/CARE