The Syrian refugee crisis. The biggest humanitarian emergency of our time.
Severe snow storms and flooding have made life even harder for the people living in camps in Northwest Syria. Hundreds of tents have been totally destroyed and thousands more damaged and left in derelict condition, unable to provide the needed protections against the weather. Conditions are so harsh that people have been hospitalised from the cold, and tragically, at least three children are reported to have died.
Women, children, and other vulnerable groups are in urgent need of  adequate shelter and emergency supplies.
After more than a decade of conflict, and the nonstop efforts to counter the unprecedented rates of COVID-19 cases, Syria's healthcare system is on the brink of collapse, leaving the needs of vulnerable people, particularly women and girls, critically unmet.
Since the storms, CARE and our partners have reached 70,295 people with shelter equipment, emergency supplies, hygiene kits, clean water and sanitation.
Please give now to CARE Australia's Global Emergency Fund to provide lifesaving support to families all around the world enduring crises like this.
Syrian refugees need your help now
Desperate to flee the violence in their homeland, thousands have died at sea or perished on land. Of those still in Syria, many women, children and their families urgently need assistance.
Through our national partners, CARE is delivering emergency aid, shelter kits, food parcels to displaced families in areas under siege within Syria. Our partner, Syria Relief are even helping displaced children hear for the first time. You can watch the moment 13-year-old Abdulkader received his hearing aid in this video.
CARE has reached over 4.5 million people affected by the Syria Crisis in Jordan, Lebanon, Turkey, Egypt and Syria, but we still need your help to continue to support the millions more in need.
Your donation today can help CARE provide lifesaving basics such as food, clean water and shelter, as well as help us to distribute much-needed essentials to families living rough, including mattresses, blankets, kitchen sets, baby items and hygiene kits
COVID-19 in Syria
"Unfortunately, we are unable to keep up with the increase in the number of cases, especially due to the continuous calls for relief that we receive and the lack of capacity to respond to the pandemic, such as the presence of only one transport vehicle. We have been working day and night, without interruption. Healthcare volunteers continue to bear the heavy workload in order to help patients," says Sharif*, a member of the CARE-supported ambulance network in Northwest Syria.
"COVID is spreading across Northwest Syria at an alarming rate, with over 1,000 cases confirmed daily, the highest ever recorded. Approximately 11% of these newly registered cases reside in overcrowded displacement camps. We are extremely concerned that the combination of low vaccination rates, limited health staff and facilities and continued vaccine hesitancy will result in more suffering for the people of the Northwest. Women are especially at risk, as they face numerous challenges in accessing maternal and emergency obstetric care during the pandemic," says Sherine Ibrahim, CARE's Country Director in Turkey.
Donate to Help Syrian Women and Girls
More than 75 per cent of the refugees who have fled Syria are women and children. In conflict, women and girls are particularly vulnerable. Even in times of peace, it's usually women who look after children, the sick, the injured and the elderly. When emergency strikes, this burden of care multiplies. The vulnerability and responsibilities of women are further increased by the loss of husbands and livelihoods, and the need to procure essentials for family survival.
How your donations to CARE help Syrian Refugees
Refugees in Syria
Syria represents the biggest humanitarian emergency of our time. 11.7 million Syrians inside the country are in need of humanitarian assistance, including 5.8 million children. Intense fighting around the country is causing further problems to an already beleaguered populace.
As neighbouring countries restrict admission on their borders thousands of refugees are becoming stranded at the border in poor conditions with insufficient support.
CARE is working in Syria on the distribution of relief supplies such as emergency food and hygiene kits. CARE is also supporting the renovation of two water treatment plants. CARE's partners are distributing mattresses and blankets to thousands of affected people.
In addition to immediate humanitarian needs, CARE is developing resilience programs, providing families with livelihoods support, and microfinance.
So far, CARE has assisted more than 4.5 million people in Syria.
From CARE's blog: Aleppo aid worker: 'I'm doing this for my country and my people'
Syrian refugees in Iraq
Nearly 250,000 Syrian refugees have fled to northern Iraq, where CARE is already responding to the humanitarian needs of the locals who have fled their homes. CARE is delivering water, sanitation, shelter, and household items, so far reaching over 250,000 people with this assistance. In Mosul city and other areas of Northern Ninewa, CARE is also rehabilitating and equipping public health centres with medical equipment and supplies, and providing nutritional and educational services to pregnant women and new mothers. CARE is also training midwives and traditional birth attendants to deliver maternal health services to people in the area.
In camps for displaced people and surrounding host communities in Northern Iraq, CARE is working with local Iraqi organisations to provide clean drinking water and hygiene items to people living there. CARE and partners regularly repair and maintain the water and sanitation facilities in the camps, and provide garbage collection and septic tank emptying services, to ensure the camp's water and sanitation facilities are operating, and people can stay healthy.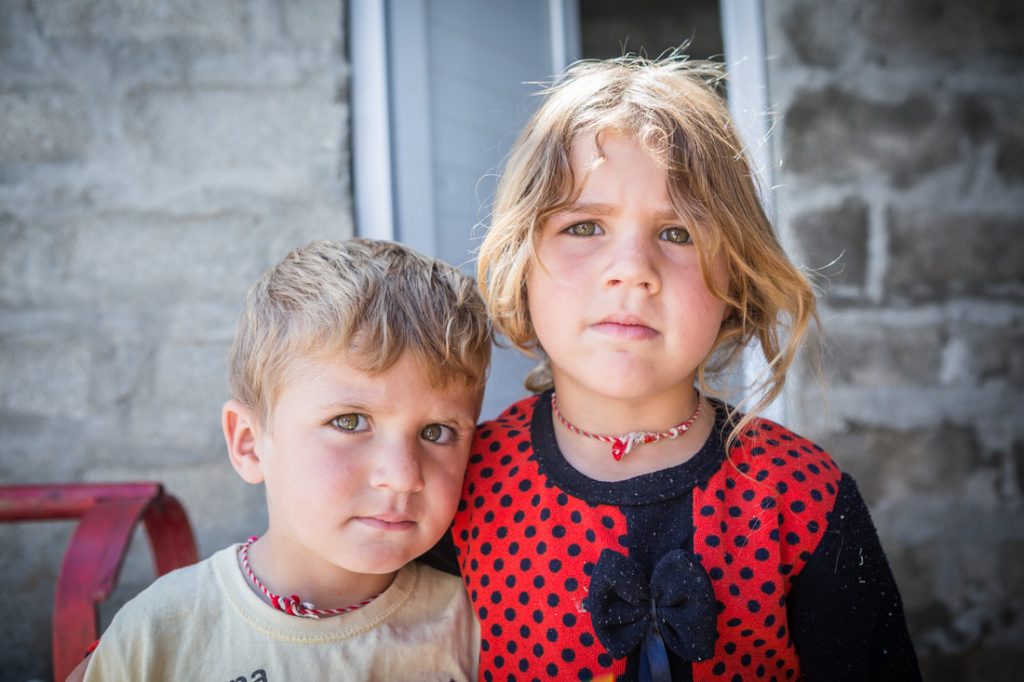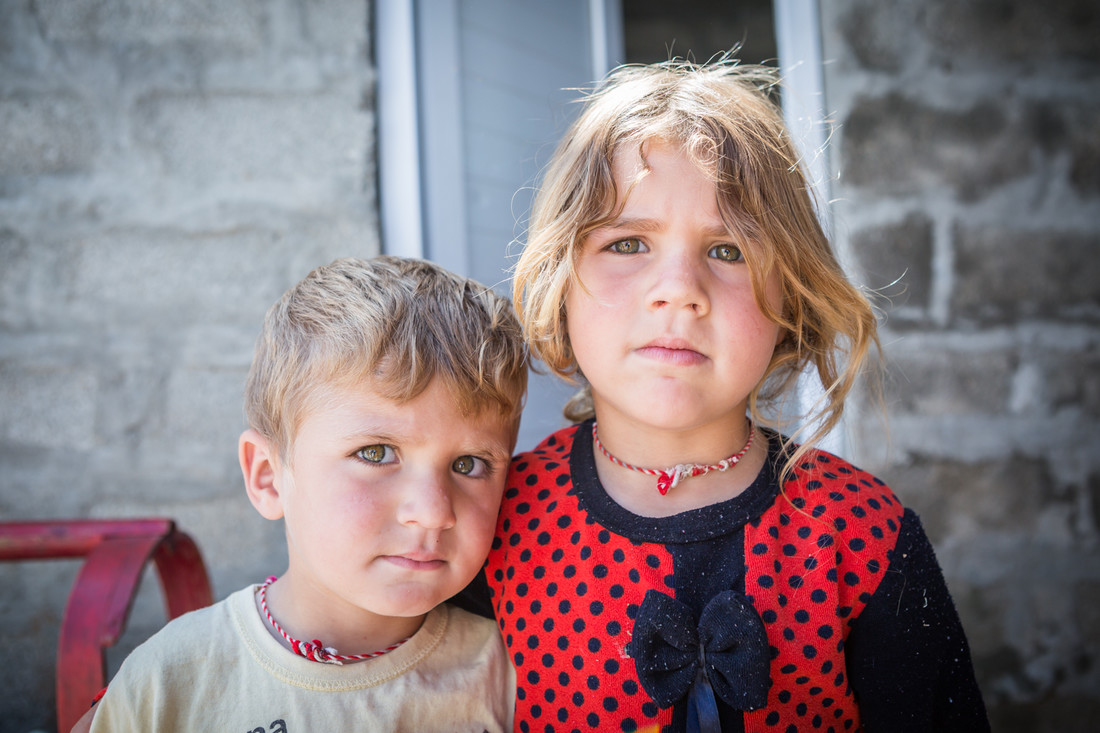 Syrian refugees in Turkey
More than 3.6 million Syrians have fled to Turkey since the war began in 2011. CARE is coordinating with the Turkish authorities and other organisations to provide newly arrived refugees with food, blankets, clothing and hygiene items. We are also providing information on psychological support, early marriage and hygiene awareness. We have reached over 100,000 people so far.
Syrian refugees in Egypt
More than 117,500 Syrians have fled to Egypt to escape conflict in their homeland. CARE is assisting with vulnerable populations, in particular those at risk of Sexual Gender-Based Violence, providing legal and psycho-social support as well as transition shelter in emergency cases. Preventing child abuse is also a priority, with child protection awareness training held raising awareness within the community. Syrian refugees are also being helped with cash assistance, while livelihood training is helping to identify economic opportunities long-term. We have reached more than 24,000 people so far.
Syrian refugees in Lebanon
More than 1 million Syrians escaping violence in their homeland are seeking refuge in Lebanon whose total population is only four million.
CARE is providing support through improving living conditions at informal tented settlements, rehabilitating substandard houses, planning ahead for assistance and advocating for support within the donor community. Syrian refugees are also being assisted with basic needs such as cash assistance, as well as food parcels and World Food Programme vouchers and access to water and sanitation. Over 110,000 Syrian refugees and 180,000 vulnerable Lebanese people have been assisted so far.
Syrian refugees in Jordan
More than 656,000 Syrian refugees have now reached Jordan. CARE is Protecting and rebuilding lives affected by the Syrian crisis by working with those living in urban areas who need support to pay for basic living costs including rent, food and essential relief items. We also run vocational and livelihood training programs in collaboration with government and local partners. We have reached more than 325,000 Syrian refugees, 52,000 vulnerable Jordanians, providing cash assistance, relief items and vital information on how to access health care and social support.
Other resources and highlights
Donate by phone
Call 1800 020 046 toll free and pay by credit card. Donations over $2 are tax deductible.
CARE will use donations to our Global Emergency Fund to provide emergency relief and services to those who need them most. This will help the world's most vulnerable people prepare for, and recover from, emergencies and disasters.