Afghanistan Crisis
Afghanistan Crisis
Rapidly escalating crisis in Afghanistan - Donate Now
Rapidly escalating crisis in Afghanistan - Donate Now
The hunger crisis is having a devastating impact on women and girls.
Afghanistan is one of dozens of countries enduring an alarming hunger crisis, worsened by drought, increasing displacement, rising food prices, and the COVID-19 pandemic.
More than 43 million people in 38 countries around the world are at risk of famine unless they receive immediate lifesaving assistance.
Please give now to CARE Australia's Global Emergency Fund to provide lifesaving support to families all around the world enduring crises like this.
What CARE is doing
CARE's focus is on immediate hunger relief and helping people build longer-term solutions to poverty. With our partners around the world, we are:
saving lives now with immediate food supplies, cash vouchers, access to job opportunities, and prevention of life-threatening malnutrition;

growing resilience with more efficient farming practices, fertiliser alternatives, and safer food storage to help ensure farmers see a next harvest; and

changing systems by working with private sector partners and donors and advocating for governments to prevent repeat crises.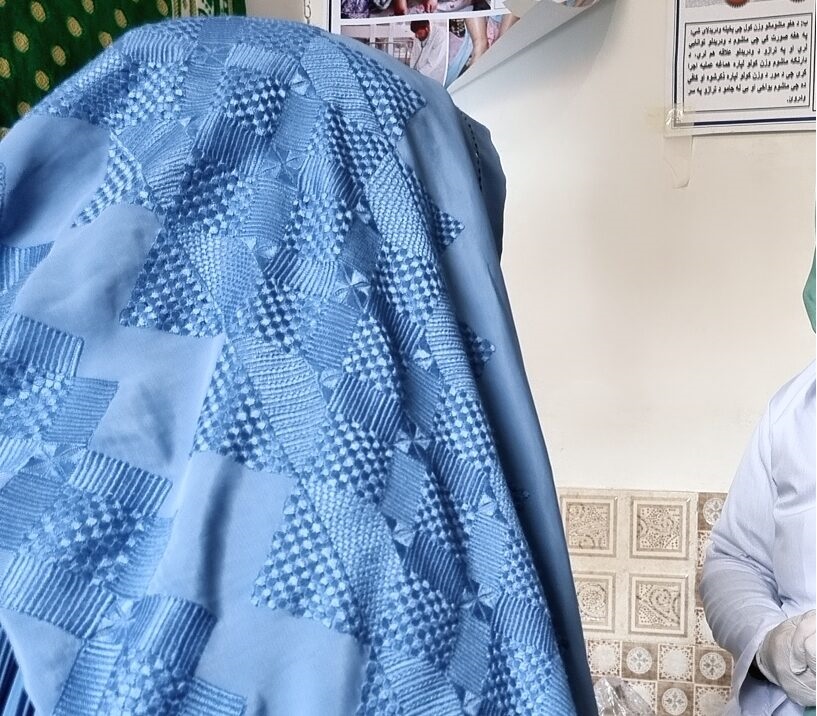 Farzaneh* (with her back to the camera) visits a doctor at the CARE-run health clinic. Farzaneh is nine months pregnant, and had only seen a doctor once before during her pregnancy. She heard CARE was running a clinic in her community and, as she was feeling dizzy that day, decided to walk down and meet with one of the doctors. Farzaneh told a CARE staff member that if it weren't for this clinic, she wouldn't have seen a doctor, as she can't afford the transport costs to travel to a regular clinic. This is unfortunately all too common in Afghanistan, which is why these critical health services are so important. Image © Suzy Sainovski/CARE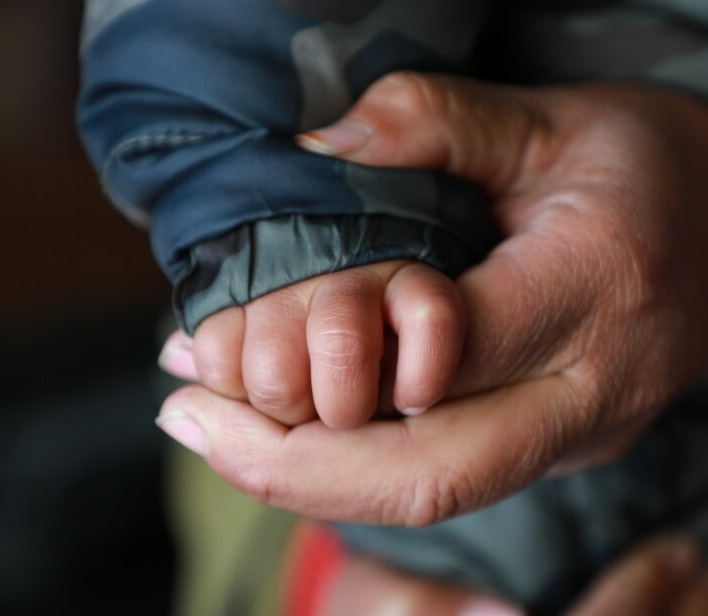 Fatima's* husband has been sick for years, so can't work, and her work is very irregular. Fatima said, "My neighbour knew our desperate situation. They asked if I would sell my seven-month-old daughter to them for between 20,000 and 30,000 Afghanis ($300 to $450). We didn't want our baby and our other children to die so we agreed to sell her. I didn't sleep for the next week knowing I was losing my baby. Then we got a call from CARE saying we would be getting cash assistance. I just started crying. We stopped the sale of our baby. Now I can buy my children food and have some food for me as I am still breastfeeding. We will also get treatment for my husband." Image © Suzy Sainovski/CARE
CARE has worked in Afghanistan since 1961. We are a trusted provider of humanitarian assistance, with strong relationships in local communities. Today, we work both directly and through local partners.
Please give now to CARE Australia's Global Emergency Fund to provide lifesaving support to families all around the world enduring crises like this.
Donate by phone
Call 1800 020 046 toll free and pay by credit card.
Donations over $2 are tax deductible.
CARE will use donations to our Global Emergency Fund to provide emergency relief and services to those who need them most. This will help the world's most vulnerable people prepare for, and recover from, emergencies and disasters.
Monthly donation will go to emergency relief & preparedness activities where it is needed most.
Images: Sardar Shafaq/Anadolu Agency via Getty Images and OCHA/Linda Tom