South Sudan
South Sudan
Over six million South Sudanese are in need of humanitarian assistance
Over six million South Sudanese are in need of humanitarian assistance
In February 2017, famine was declared in parts of Unity State following over three years of violent conflict.
Families are barely surviving on leaves and roots to eat and children are suffering from excruciating hunger.
We're delivering lifesaving food, water and medical care to families in desperate need.
You can help – please donate to our Global Emergency Fund.

Choose a payment method
Secure payments by

Disclaimer
CARE Australia will use your information to process your donation and to tell you about our work: see our privacy policy. We don't rent, sell or exchange your information without your permission.
Famine, political instability and violent conflict are threatening South Sudan's future.
Over six million people, almost half of South Sudan's population, are in urgent need of humanitarian assistance.
"The declaration of famine in parts of South Sudan is just the final step on a long path of hunger and conflict. The last three years of violence have pushed people over the edge of survival, leaving many families with nothing but leaves and roots to eat. It is now of utmost urgency to prevent more people from dying of hunger and deliver food and other humanitarian assistance. At the same time, we call on all parties to the conflict to stop targeting civilians and ensure that aid organizations have access to people in need."
Fred McCray, CARE Country Director in South Sudan.
Hundreds of thousands of families have lost their homes and are displaced within South Sudan, while over 1.2 million people have fled to neighbouring countries.
With such widespread displacement, many people are unable to farm or access normal food sources, leading to drastically reduced food production. At the same time, prices have increased dramatically.
Seasonal dry weather means that water resources are severely strained, aggravating the already fragile food situation in the country.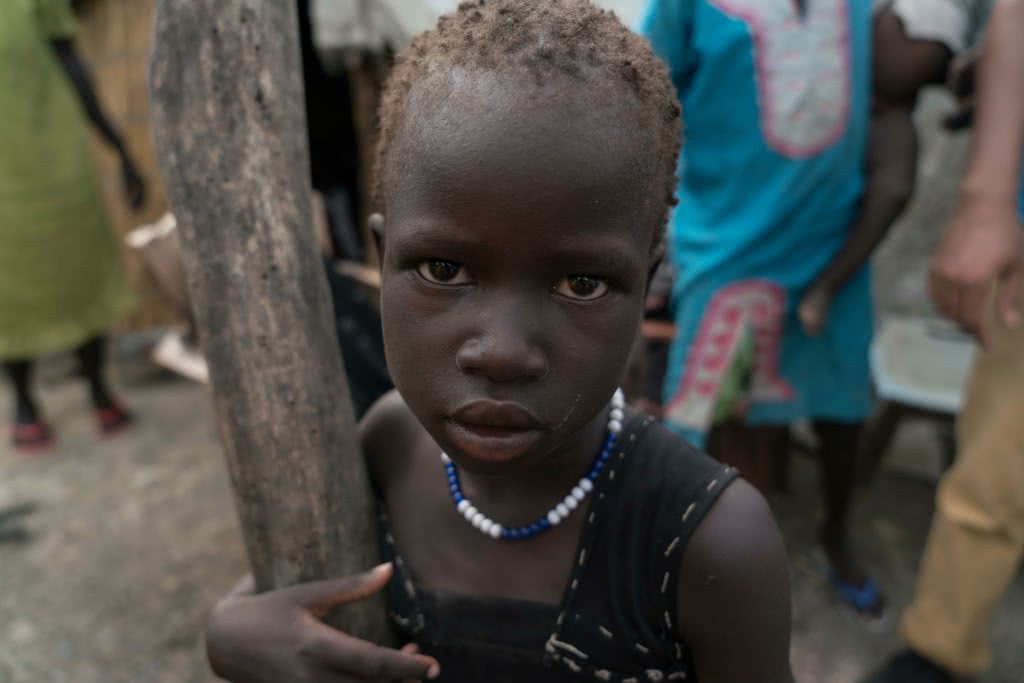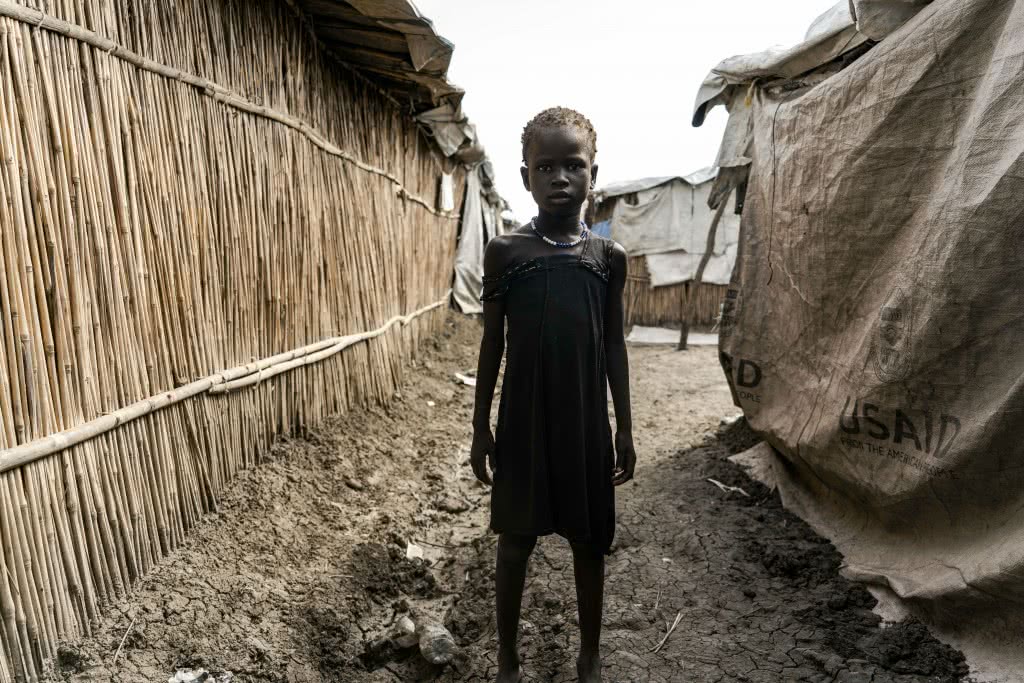 An estimated 50,000 people have been killed since conflict began in December 2013.
Food, shelter, water and sanitation infrastructure, medical services, cooking and household supplies are all immediate needs, with women and girls at risk as they are outside the protection of their homes and cut off from traditional support systems.
CARE is providing critical support
We have already provided emergency help to 324,000 people in desperate need.
CARE-supported health facilities, including mobile health clinics, are providing lifesaving medical services in some of the worst affected areas of the country. Our medical aid includes nutrition support for malnourished children and pregnant women, and vaccinations to prevent the spread of diseases like cholera and malaria.
We are distributing seeds, tools and fishing kits to help families restore their crops and their livelihoods.
Inside UN bases, CARE is providing water and hygiene, nutrition and protection services.
We are also working to reduce and prevent incidents of gender-based violence.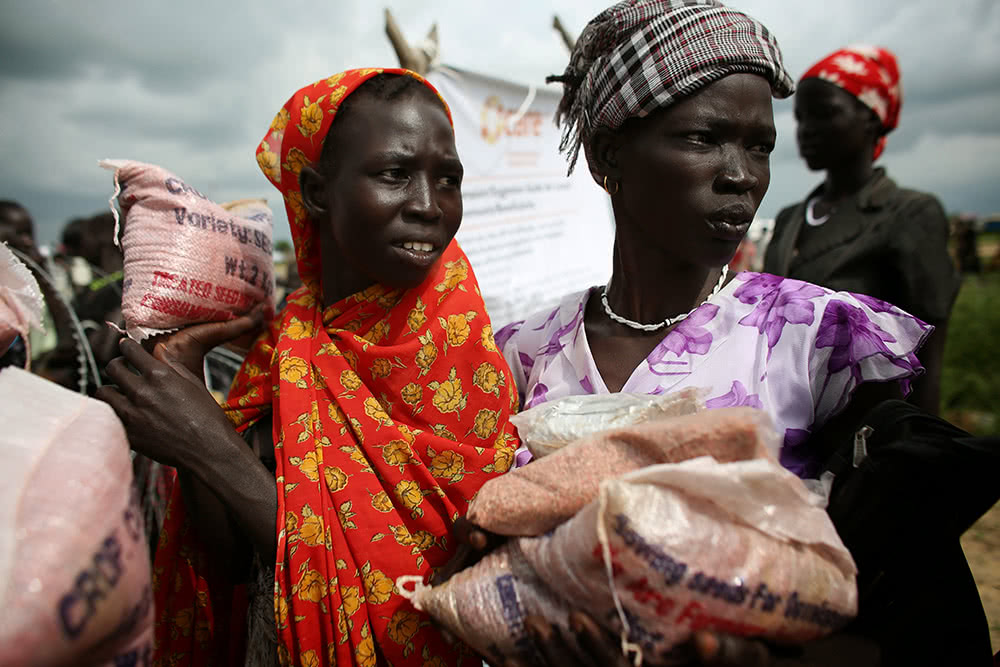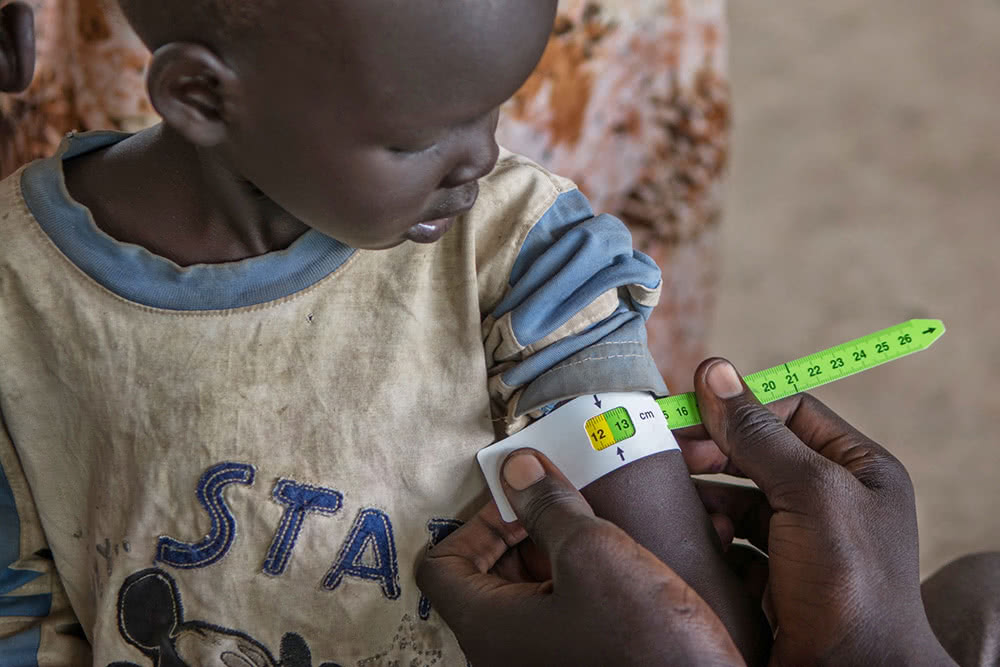 CARE in South Sudan
CARE has been operating in South Sudan since 1995, long before independence. Prior to the conflict, CARE was reaching around 650,000 people with:
health care, including primary and reproductive health
nutrition
water and sanitation
economic empowerment
supporting good governance
preventing gender-based violence.
Lessons and Impact
We analyse and evaluate our projects to monitor results and learn how we can improve programs.
Visit CARE's Electronic Evaluation Library for evaluation reports from South Sudan and other countries.
Read more about CARE's work in South Sudan
Donate by phone or mail
Call 1800 020 046 toll free and pay by credit card.
Download this form, print it out and mail it, including a cheque or credit card information
CARE Australia
Reply Paid 61843
Canberra ACT 2601
Donations over $2 are tax deductible.
Should the funds raised through an emergency appeal exceed the amount required to meet the immediate and longer term needs of the people in the affected areas, or if there are changes in circumstances beyond CARE's control which limit its ability to utilise all funds in the affected areas, CARE will direct excess funds to other emergency relief activities in the future.
Banner image ©Evelyn Hockstein/CARE