Rt Hon. Malcolm Fraser, AC, CH was the Founding Chair of international aid organisation CARE Australia and Chair from 1987-2001. He was also President of CARE International from 1991 to 1995, and its Vice-President for the next four years.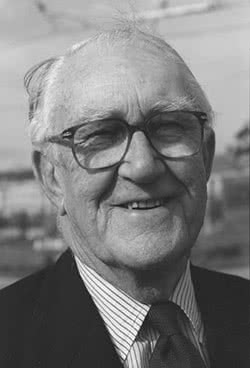 Through CARE Australia, Malcolm put Australia at the forefront of delivering emergency aid to countries around the world. Malcolm wanted to create 'the Australian face of overseas aid', believing as a country we had the responsibility, and the ability, to assist those in need, especially at times of disaster.
He believed that Australia's 'can do approach made a major contribution to providing life-saving essentials like food, water, shelter and healthcare to people in desperate need.
Malcolm also strongly supported long-term development work, because it tackled systemic issues people in poor communities, especially women and children, face every day. He believed that as rich and fortunate people, Australians had a responsibility to assist those in need.
As Chair of CARE Australia, and President of CARE International, Malcolm knew that the only way he could understand and support CARE's work was to see firsthand the impact of poverty and humanitarian disasters. Malcolm visited CARE emergency operations in Iraq, Somalia, Bosnia, Rwanda and long-term projects in Cambodia, Jordan and Vietnam.
From CARE's blog: Malcolm Fraser: A passionate humanitarian
CARE Australia staff had enormous respect for Malcolm, who used his influence to mobilise the international community to meet the needs of those affected by humanitarian crises. Many remember him raising the unfolding Rwandan genocide with Nelson Mandela and other African leaders at Mandela's inauguration as President, and challenged the African leaders to intervene and stop the bloodshed.
Staff who worked with Malcolm said he demanded quality – he did not want to know why something could not be done, but how it could be done. He constantly pushed for CARE Australia to excel in our work, to meet the real needs of the people we serve, and to be efficient in how we used the resources entrusted to us. His legacy lives on today as CARE Australia helps communities affected by the devastating Cyclone Pam in Vanuatu, and in 22 other countries around the world.
Malcolm will be remembered by all at CARE Australia as a passionate humanitarian and a fearless defender of human rights, who deeply cared for Australia and for people living in poverty and crisis around the world.
Our thoughts are with the Fraser family at this sad time.
Dr Julia Newton-Howes AM
CEO CARE Australia
Help Malcolm Fraser's legacy to live on by donating to CARE's work assisting some of the world's poorest communities.