In the aftermath of Tropical Cyclone Winston – one of the biggest storms on record in the Southern Hemisphere – emergency teams have begun to assess damage in Fiji. CARE is working with local partner Live & Learn in Fiji's Western Division to assess water sources, sanitation and crop damage.
Cuts to power and communication lines so far are hampering efforts, with CARE Australia's Pacific Gender Advisor in Fiji Anna Cowley reporting "There is still a complete blackout across the main island, Viti Levu, which has stopped water pumps from working … In this type of emergency, it really is a race against time to get immediate relief to those who have lost everything."
We need your help now to reach communities in Fiji devastated by Tropical Cyclone Winston. Donate now.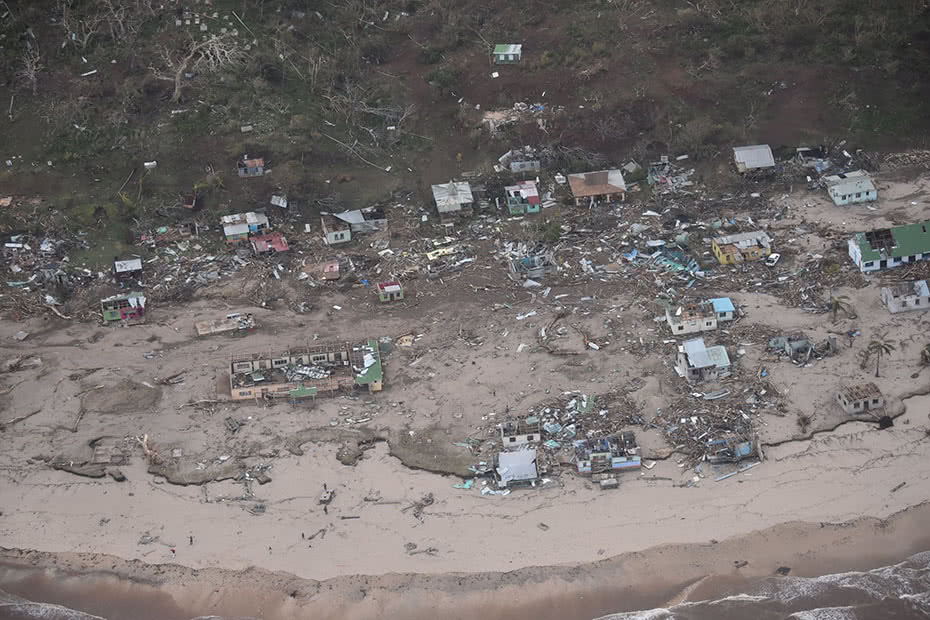 Together with local partner Live & Learn, CARE Australia is assisting with an initial response effort with a focus on water, hygiene and sanitation as well as assisting women and girls, who are especially vulnerable during times of disaster. CARE's emergency response team in Australia is on standby ready to be deployed once flights into Fiji resume.
Earlier this week, Cyclone Winston caused severe damage to houses and crops in neighbouring Tonga. Initial reports indicated 70 to 80 per cent of crops were destroyed in the northern islands. Together with the Tongan branch of Live & Learn, CARE is supporting in the recovery efforts including the replanting of crops.
CARE Australia has launched a Cyclone Winston Emergency Appeal to assist local partner Live & Learn to help communities affected. Please give generously.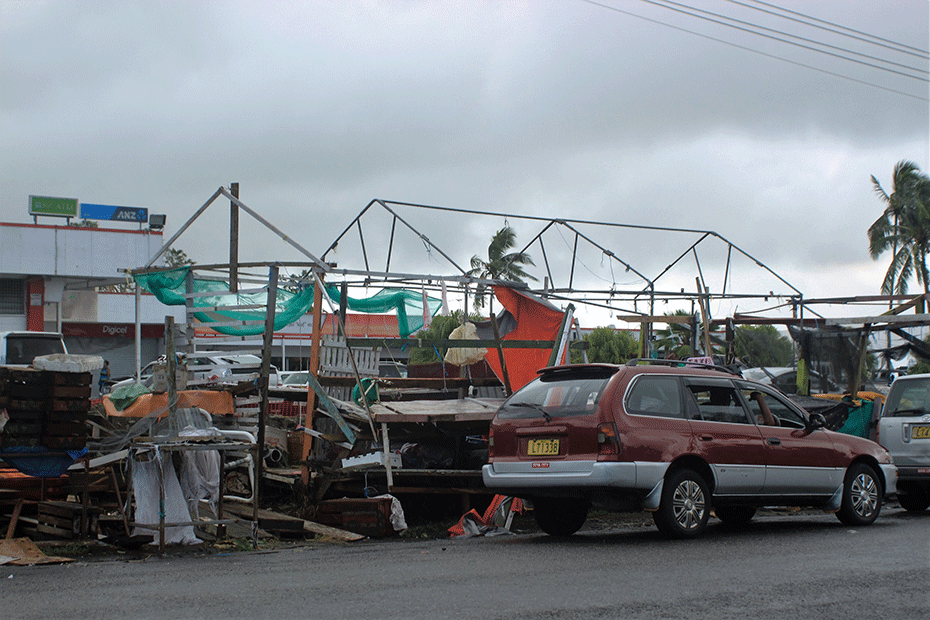 © Sarah Boxall/CARE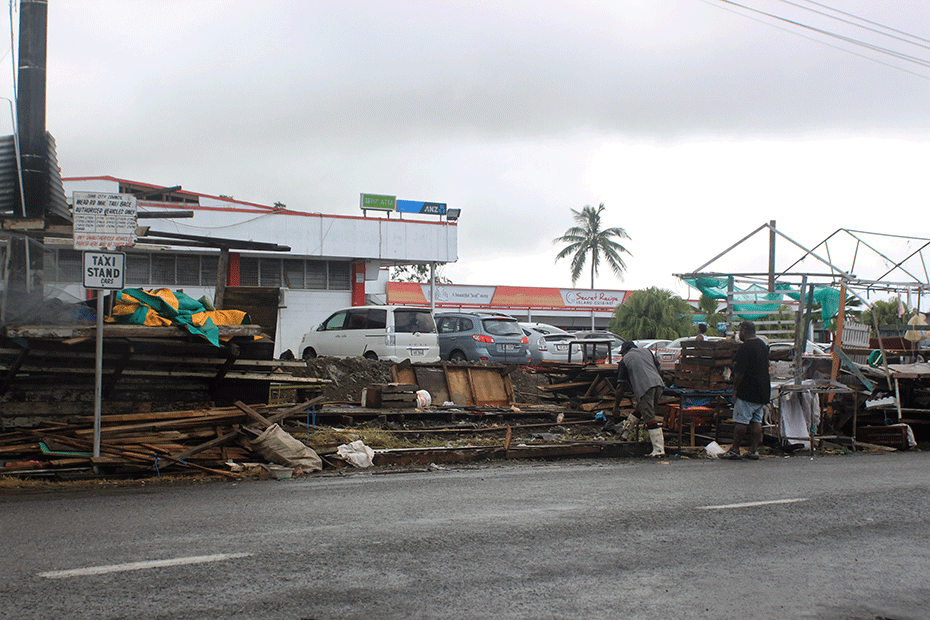 © Sarah Boxall/CARE
Australian Sarah Boxall who lives in Fiji and is also a member of CARE's Emergency Response Team witnessed the mass destruction caused by Cyclone Winston firsthand. She is concerned about rapidly increasing food prices, with some fruit and vegetable prices more than doubling overnight after entire fields of crops were wiped out. Sarah also said she was concerned about the cyclone's impact on livelihoods after speaking with locals:
"I spoke with my local market lady … her stall had half the roof blown off during the storm. She also told me the price of fruit and vegetables from her suppliers in Sigatoka have been skyrocketing. Paw paw which cost $20 just a few days ago now costs $55. She isn't sure where her supplies will come from now as she has heard that all the crops have been washed away."
CARE is working with local partners Live & Learn in Fiji's Western Division to assess water sources, sanitation and crop damage. 
Read more about CARE in Fiji, and donate to our lifesaving work.