Ninety three per cent of Australians aren't walking recommended daily distance: study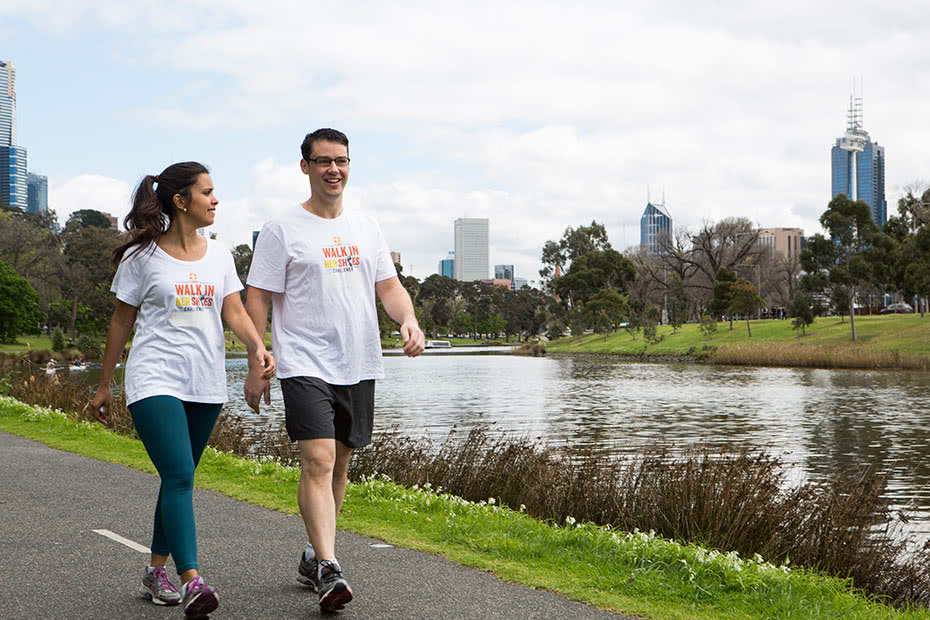 New research, released by CARE Australia, has shown that 93 per cent of Australians are walking less than the recommended daily distance for general health and well-being.
Results of the study, released to mark the national Walk In Her Shoes Challenge, have revealed that the average Australian walks only 3.2 kilometres per day – the equivalent of around 4,000 steps – less than half of the recommended daily walking distance.
Furthermore, the study showed that more than half (57 per cent) of Australians are walking less than one quarter (two kilometres or less) of the recommended daily walking distance for a healthy lifestyle.
The World Health Organisation and the National Heart Foundation of Australia recommend 10,000 steps (approximately eight kilometres) per day to improve general health and reduce the risk of chronic disease.
CARE Australia's Lyrian Fleming-Parsley said the research presented a significant contrast to what women and girls in developing countries are faced with each day: where women walk an average of six kilometres daily just to collect water or food, often carrying 15-20 kilograms.
"This research shows that too many Australians aren't walking enough, but for far too many women and girls overseas, it's the opposite; the daily task of walking to collect water, food or firewood is a burden that means many miss out on going to school or having the chance to earn an income to lift themselves out of poverty," said Ms Fleming-Parsley.
The research comes as part of the Walk In Her Shoes Challenge, which calls on Australians to walk either 25, 50 or 100 kilometres over the course of a week, while raising money to provide water and food sources closer to communities.
"A few thousand extra steps during Walk In Her Shoes will go a long way to improving your fitness, but will also mean a lifetime of benefits to thousands of women in some of the world's poorest countries," Ms Fleming-Parsley said.
To get involved, visit www.walkinhershoes.org.au and register to receive a welcome pack with all the information you need to get started.
OR consider making a donation to CARE Australia to help those who need it most.
-ENDS-
Interviews with Walk In Her Shoes participants are available. Contact CARE Australia's media and PR team to arrange.
About the survey: The study was conducted by Lonergan Research among 1,002 Australians aged 18 years and over in January 2015. Surveys were distributed throughout Australia including both capital city and non-capital city areas, with age and area quotas applied to the sample. Following the completion of interviewing, the data was weighted by age, gender and area to reflect the latest ABS population estimates.