Facing starvation in the midst of a pandemic – millions of people need urgent help.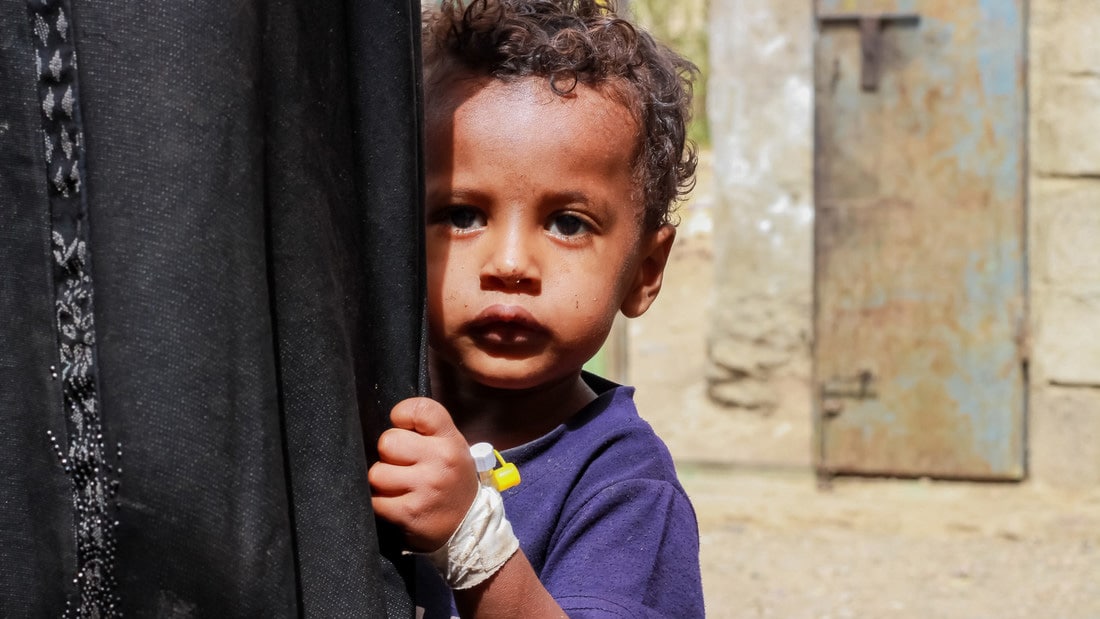 In just a moment, we are going to ask you to make a donation that could help save a life – we are asking because the situation has never been more critical, with the COVID-19 pandemic pushing millions of people already living in poverty to the brink of starvation. Please give us the chance to explain why this request is so urgent and how a donation, no matter how big or small, can make a life changing difference to those who need it most.
Right now there are 135 million people at risk of starvation from food crises around the world. Most of them are in some of the most poverty-stricken places where CARE works: Afghanistan, Cox's Bazaar or Yemen – the most food-insecure place on earth, with more than half of its population desperately hungry.
Can you imagine living through this pandemic, whilst also suffering through a devastating food crisis? While some communities around the world face lockdown measures of hospitality restrictions, mandatory masks and even curfews – other communities are on the brink of starvation.
Conditions in Yemen are so bad that the Integrated Food Security Phase Classification considers Yemen to be on the verge of a famine – a catastrophe that is the result of five years of civil war.
Conflict is one of the many factors that have led to 135 million people being dangerously hungry. But the causes range from climate induced droughts and disasters to plagues of locusts and pests destroying entire crops.
But now a deadly new threat is expected to double that number to 265 million by the end of 2020: the COVID-19 pandemic.
As the coronavirus continues to wreak its havoc on the health and economies of countries around the world, the anticipated food shortages in already struggling countries like Yemen will be disastrous.
That's why we need you.
We need to reach as many people as possible with critical soap, clean water and information on how to prevent the spread of the virus through already vulnerable communities. When you make a donation, you will be helping CARE to continue this urgent and lifesaving work, which could mean the difference between life and death for thousands of people.
We have already reached more than 18 million people with lifesaving aid and information, delivered hygiene kits to almost 2 million people, and improved access to clean water for more than 2.6 million people.
With the generosity of people like you, CARE can help provide essentials like soap and clean water to people who otherwise would have little or no access to these simple protections against COVID-19.
We aren't safe, until everybody is safe. And we need your help to get there. Please make a lifesaving donation to CARE today and help the world's most vulnerable communities stand a chance against the virus.
Your lifesaving donation could be the difference between families standing a chance against COVID-19 – or facing the virus with little to no protection. It could be the difference between families having enough food to eat – or children growing up hungry. We ask you to please make a donation today. Your generosity will save lives.
Your support is more important now than ever.