Chat! Contraception
Chat! Contraception
Empowering Cambodian factory workers to make informed decisions about their health and their lives
Empowering Cambodian factory workers to make informed decisions about their health and their lives
Chat! Contraception is CARE's innovative package of activities in Cambodia to empower women to take control of their lives and make healthier choices.
Tailored specifically for garment and footwear factory workers, Chat! is reaching thousands of women and men in Cambodian factories. The program helps workers to gain a better understanding of how to prevent unplanned pregnancies and where to seek reliable medical support.
Fast Facts
85 per cent

of Cambodia's 700,000 garment factory workers are women.

Over the last three years,

Chat!

has reached

more than 27,000 Cambodian women

working for 35 suppliers of global brands and retailers.

Chat!

Has helped to improve productivity by

reducing staff turnover by 36 per cent.
Major donor

: This project has been made possible thanks to generous contributions and ongoing support from the Australian Government.

Major location

: Ratanak Kiri, Mondul Kiri, Koh Kong and Phnom Penh provinces.
Supporting women to gain better health
The Chat! Contraception training package offers garment factory workers three different tools to help them make healthy sexual choices, access reliable reproductive health services, and prevent unplanned pregnancies. The package consists of training sessions on contraception and safe abortion, the screening of video dramas centred on garment factory workers facing real-life challenges related to unplanned pregnancies, and an interactive mobile phone quiz, which tests what workers learned during the other sessions.
Chat! Contraception aims to support women when they plan to have children, allowing them to focus on earning an income to support their families. The program helps women to gain control of their reproductive health, resulting in better physical, emotional and mental health.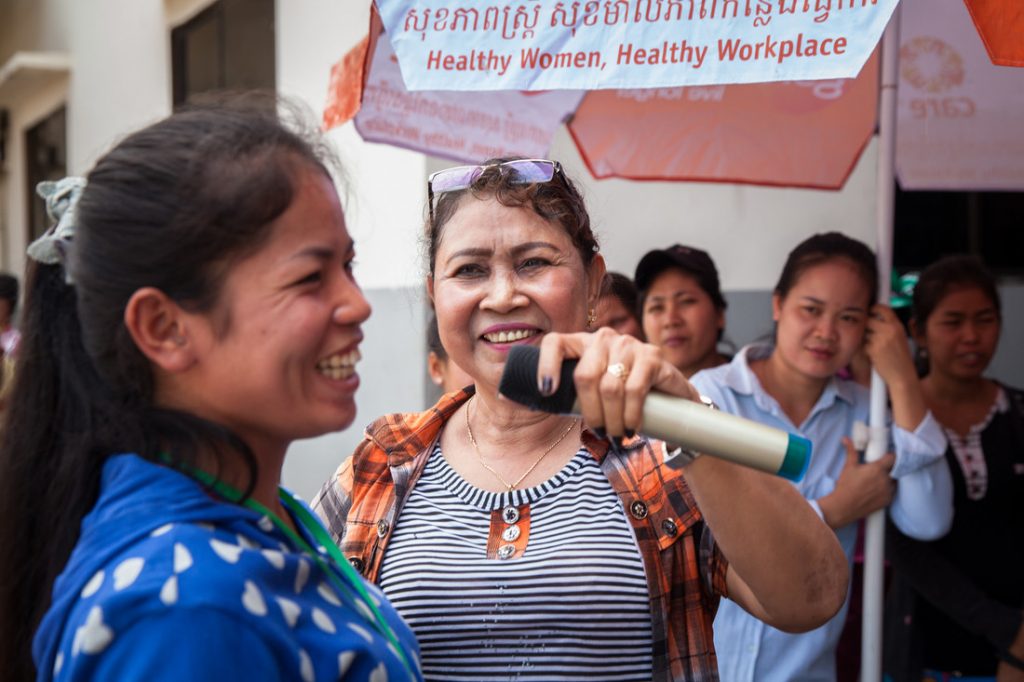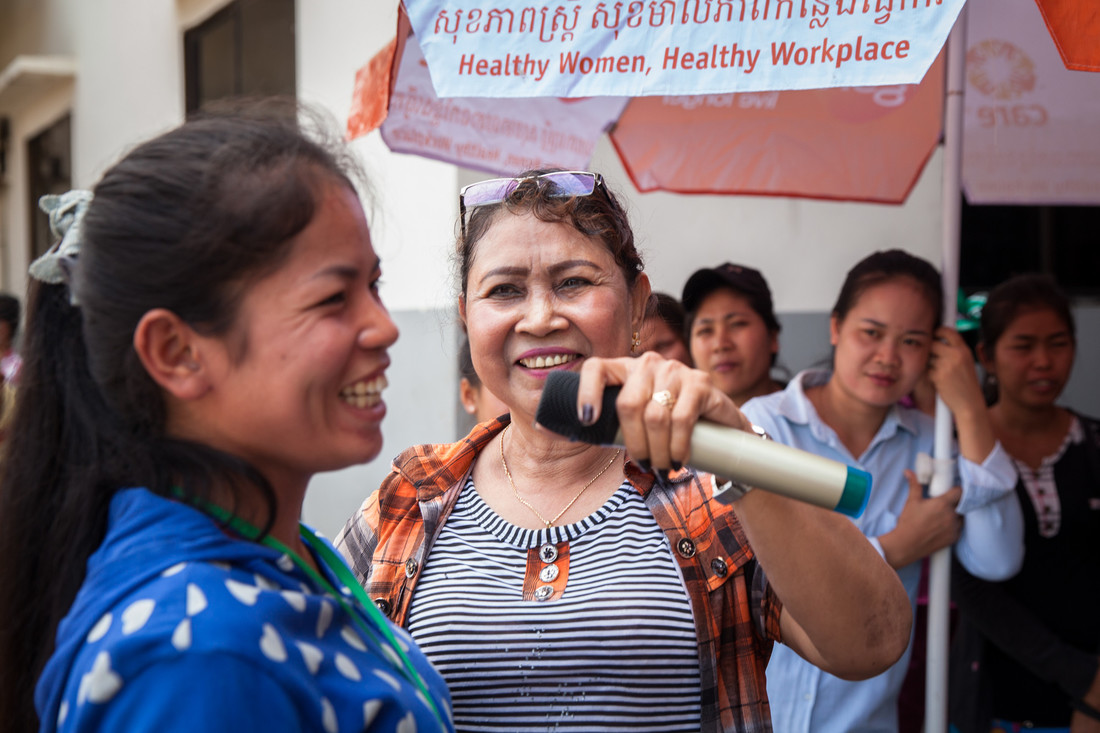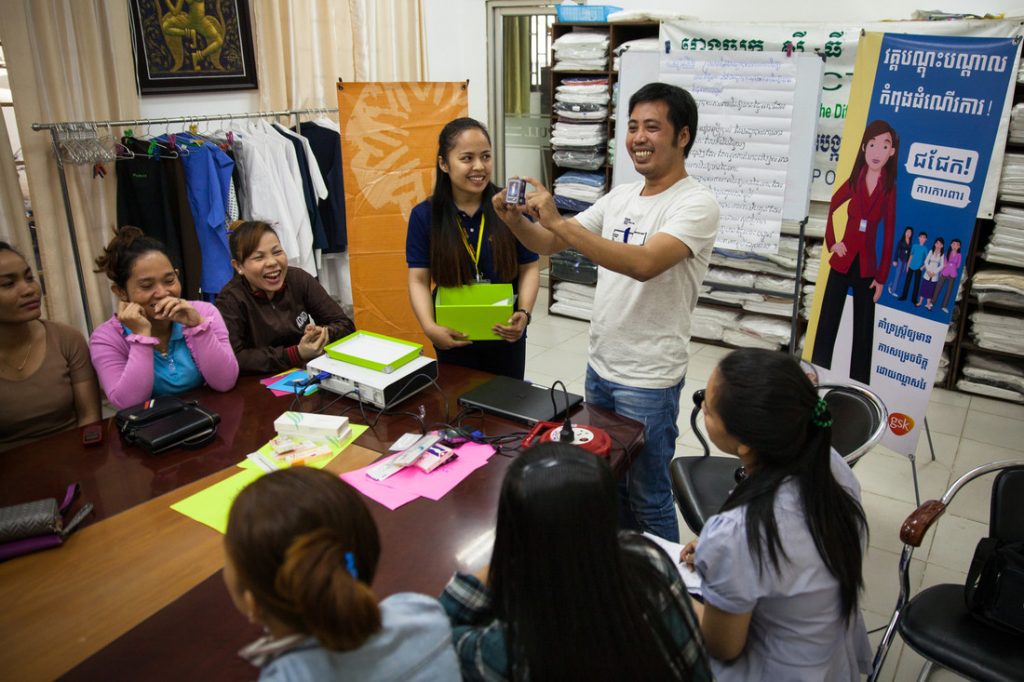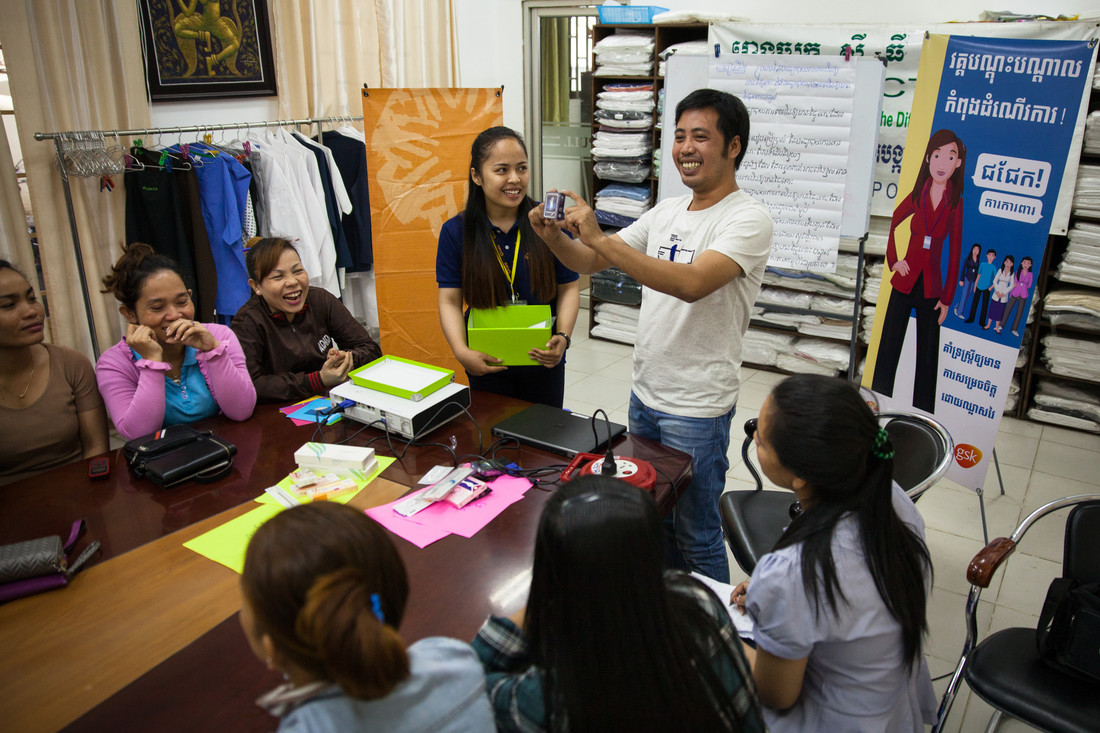 What we've achieved so far:
Doubled use of modern contraception from 24.2 per cent to 48 per cent and more than doubled women's use of health services.

Doubled women's confidence to negotiate contraceptive use and tripled confidence in refusing sex with a partner.

Increased productivity with 6 per cent more workers reaching productivity targets, reduced turnover with 7 per cent fewer workers leaving voluntarily and increased worker satisfaction overall.

Since November 2015,

Chat!

has reached over 25,000 people in 35 factories in Cambodia and continues to expand.
On-going training
Short, targeted activity-based training sessions have been developed to provide key information and build confidence in communication, contraception, sexually transmitted diseases, and safe abortion.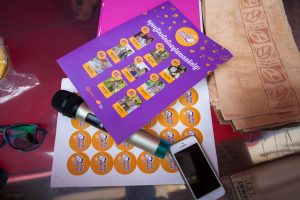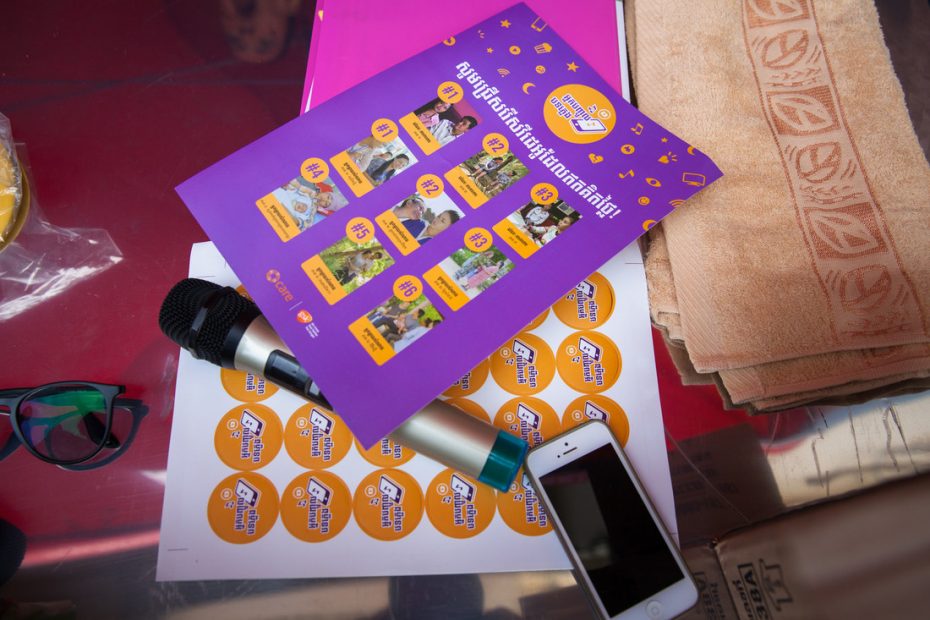 Fictional soap operas
Video has been efficiently utilised to produce engaging dramas featuring characters in a fictional garment factory. The series allows workers to relate to real health challenges and decisions.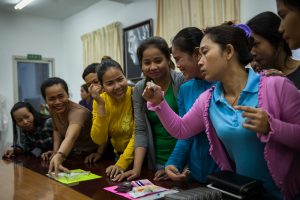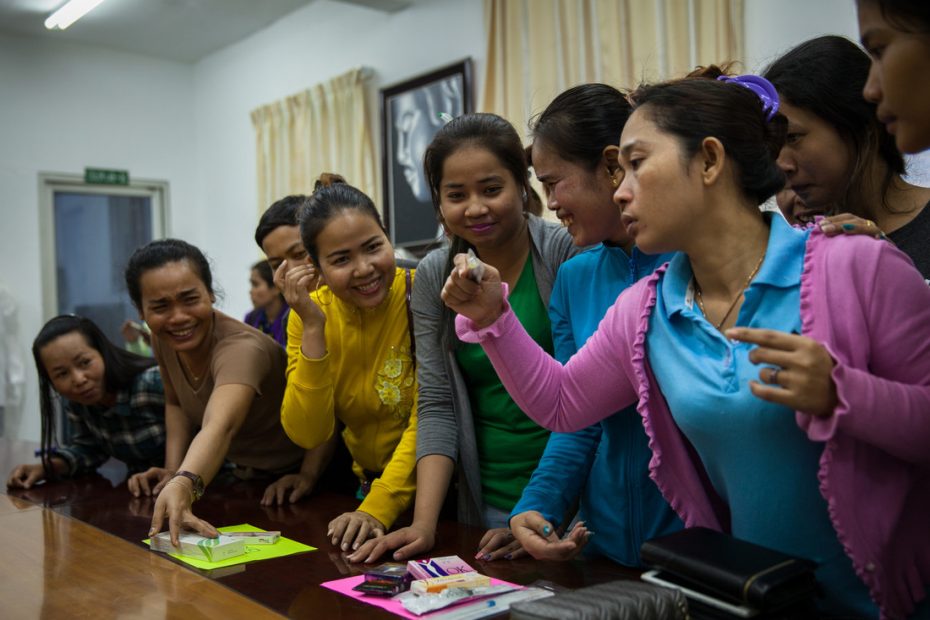 Interactive mobile app
An interactive mobile quiz app has been developed, which challenges workers to prove and improve their understanding surrounding contraception and sexual health.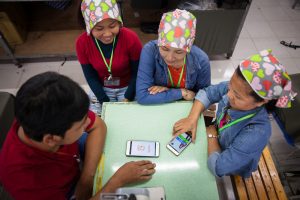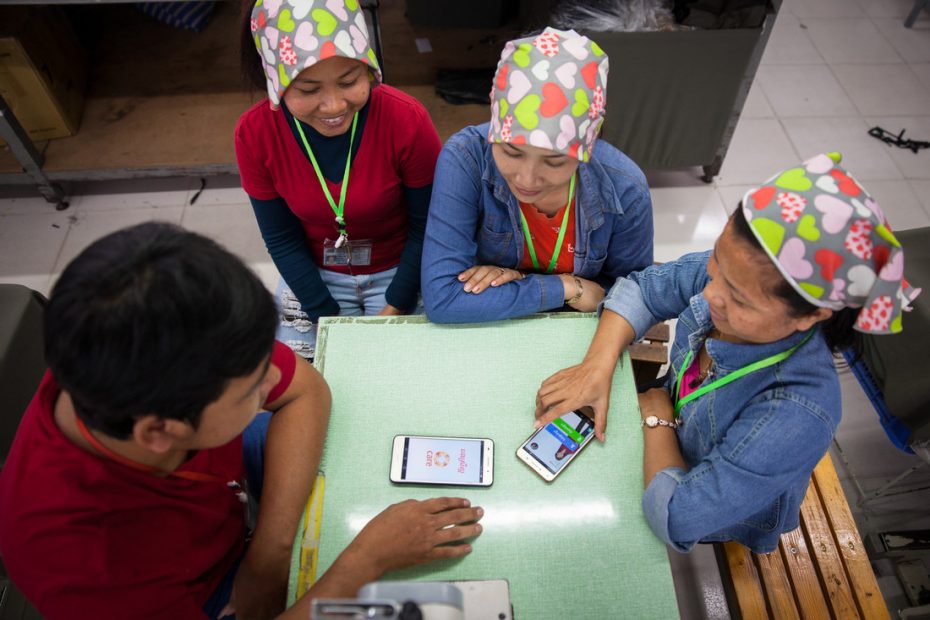 Empowering women
Empowering women to prevent unplanned pregnancies has a long-lasting positive impact on women, who can then plan their families so they have a chance to thrive economically.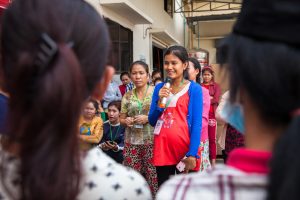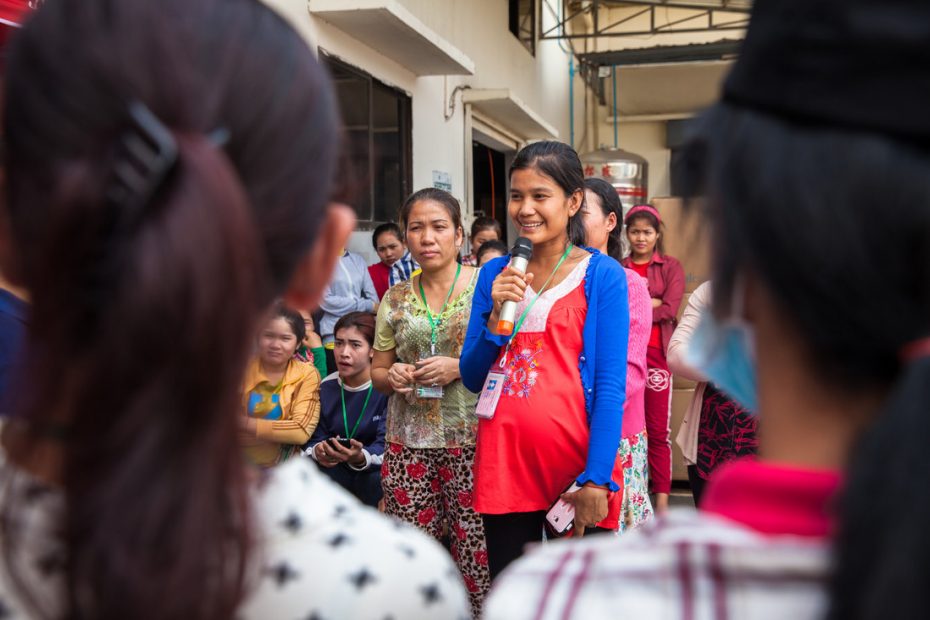 Important life-lessons are making an impact
Maly works as a Line Leader at a busy garment factory in Phnom Penh. She is 8 months pregnant with her second child, and sometimes her job can be very tiring and demanding.
But a perk of working at her company was that she was able to join CARE's Chat! Contraceptive training program, which has taught her new skills to help her workers, and improve her personal life.
Maly enjoys participating in CARE's training activities. "Before I joined CARE's training, I didn't know anything about contraceptive methods, that's why I got pregnant twice!" She says. "But now, after I have my second baby, I will start protecting myself".
Maly is learning at her factory not only how to be a better worker and leader, but she is also learning important lessons through CARE's training about nutrition, sexual education and maternity health. "I didn't have any information when I had my first baby. Now, with the second one, I am getting a lot of useful information."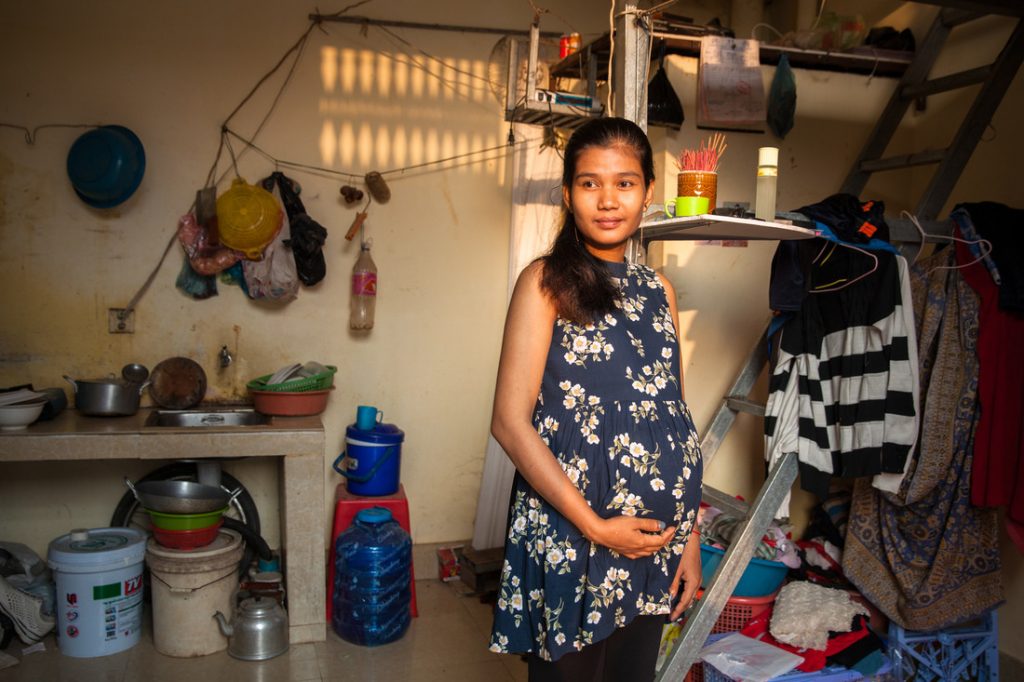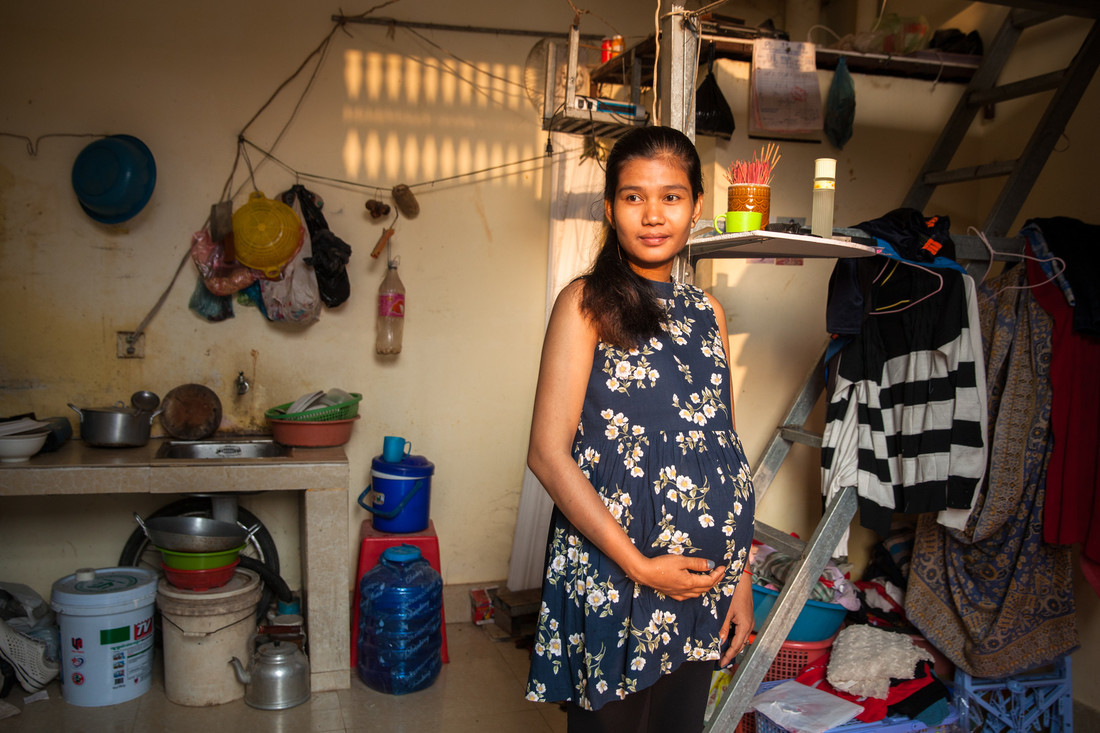 Read more about how we're working to improve the well-being of women and girls:
CARE Australia is accredited by the Australian Department of Foreign Affairs and Trade (DFAT), responsible for managing the Australian Government's aid program.