Education for Ethnic Minority
Education for Ethnic Minority
Our project for a lifetime of learning in Cambodia
Our project for a lifetime of learning in Cambodia
Please note this project is now complete. Thank you so much to all the donors who made 'Education for Ethnic Minorities in Cambodia'  possible. To find out more info about future projects please get in contact with us.
In Cambodia, CARE is helping children from ethnic minority groups go to school for the first time.
Education transforms lives and helps communities break free from poverty. Yet millions of children in poor communities never make it to school or drop out before they have learned to read and write. The situation is worst for girls and ethnic groups. In many families, girls are expected to stay at home to help with chores instead of going to school.
In north-east Cambodia, ethnic minorities make up the majority of the population. These groups speak their own indigenous languages and have almost no command of the national language Khmer. This means they are excluded from mainstream education, as Khmer is the language of the state school curriculum. Many remote communities in north-east Cambodia have no schools, and ethnic minority students often drop out or never enrol at state schools. The low levels of education make it impossible for minority groups to find jobs, get government services and prevent their rights being violated.
We believe in lifelong education opportunities for everyone. Our work in Cambodia's Ratnak Kiri province is helping children from ethnic minorities keep learning at school and enabling them to build a life free from poverty.
Fast Facts
Cambodia is home to an estimated 24 minority language groups
64 per cent of the population in Ratanak Kiri province is from ethnic minority groups
87 per cent of the students of Ratnak Kiri dropped out after finishing primary education. Most of them were girls
CARE's project 'Multilingual Education for Ethnic Minority Groups in Cambodia' started in 2002
Major donor: This project is supported by the Australian Government through the Australian NGO Cooperation Program (ANCP)
Major partners: Government of Cambodia (Ministry of Education, Youth & Sports), Cummins and UNICEF
Major location: Ratnak Kiri province, Cambodia
Providing a multilingual curriculum
We designed a multilingual model of learning for ethnic minority children in Ratnak Kiri province. The project has gained wide recognition for its effectiveness in creating equal learning opportunities for ethnic minority children, especially girls. Its incredible success has seen it adopted by the Cambodian Government, and replicated in state schools across the country's north-east.
Our multilingual curriculum covers early childhood education and primary education, as these years are crucial for a child's mental development. Research shows children develop vital skills and master education material most easily when they are taught in a familiar language. This model focuses on helping students start their initial learning in their first language before they progress to the new language Khmer later. We are also working towards an easier transition of these students from primary to secondary schools.
Today in Ratnak Kiri, students in these multilingual schools are learning in their native language, with Khmer introduced at a later stage. This makes sure they can eventually attend state secondary schools, which teach exclusively in Khmer.
What we've achieved so far:
We are distributing a series of textbooks developed and published by CARE. These include reading books and teachers' guides in ethnic minority languages to support the multilingual curriculum
176 teachers from 14 schools have been trained to teach ethnic minority students
We are successfully training schools to provide specific support to girls. More girls are progressing from primary to secondary schools now. In 2015/16, 83% of girls in grade six continued into year seven, compared with 71% the year before
156 scholarships are being provided to children from disadvantaged families. These will help them stay in school and get the lifelong benefit of a full education
CARE is working with schools to establish peer counselling, youth leadership and sports activities to improve students' self-esteem and leadership skills
We have developed social issue books to form the basis for an improved life-skills curriculum. To date, two cutting-edge social issue books have been approved by the Cambodian Government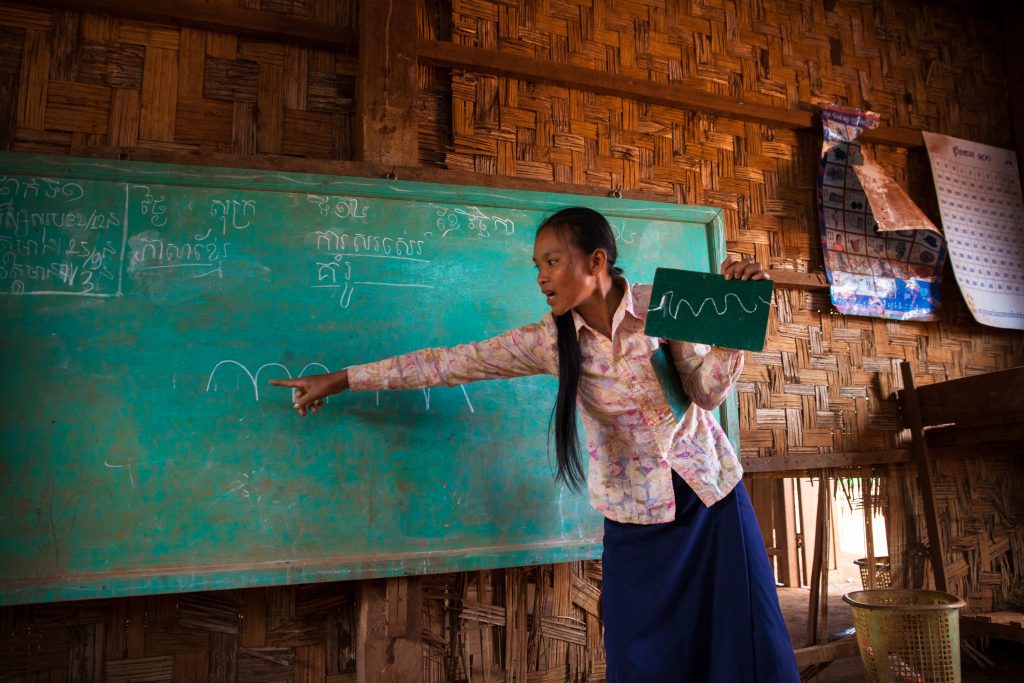 What we're doing:
Learning local languages
Children from ethnic minorities miss out on an education, we're helping local schools teach in local languages, and transition children into learning in Khmer. This will help more children remain in school through to secondary years.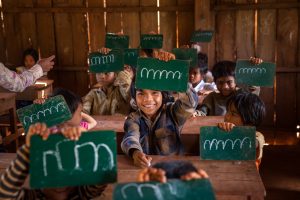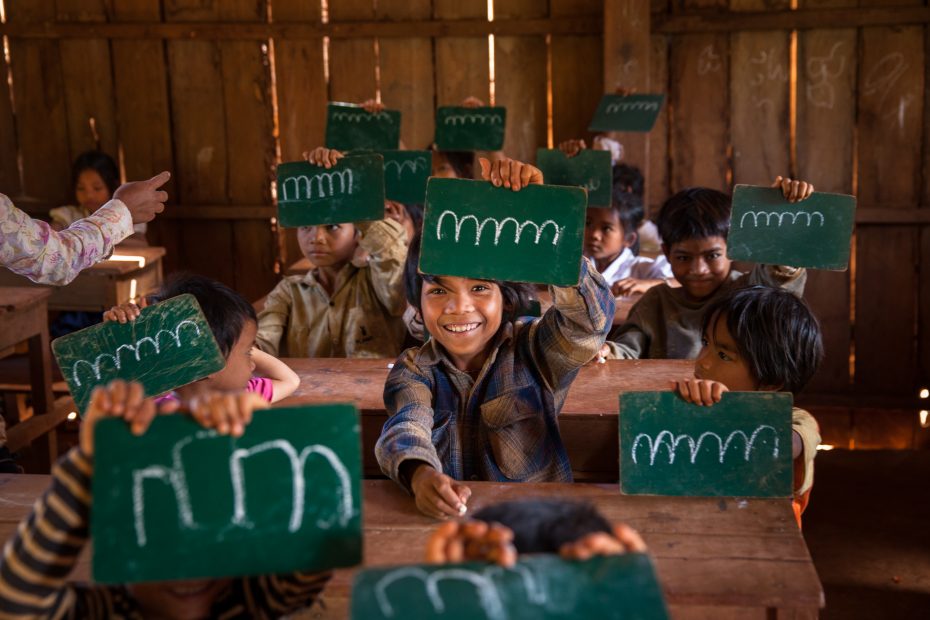 Helping every child attend school
Children from poor communities often cannot afford to send their children to school, CARE will provide scholarships to ethnic minority children to attend secondary school and reduce the drop out rate.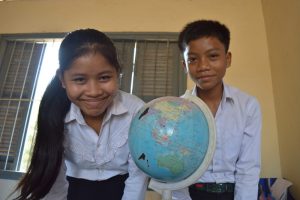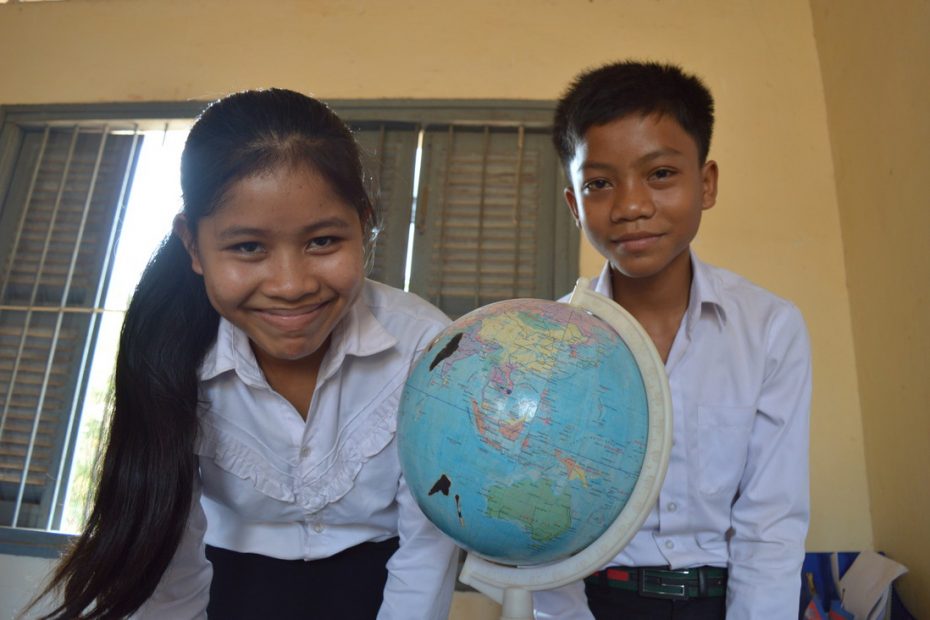 Providing better support
Forums will be established in schools to help children from ethnic minorities improve their self-esteem. We'll also improve learning environments where teachers and students from both ethnic minorities and Khmer speaking groups support one another.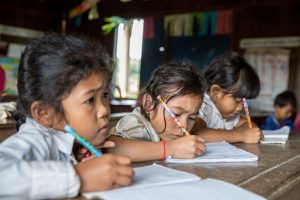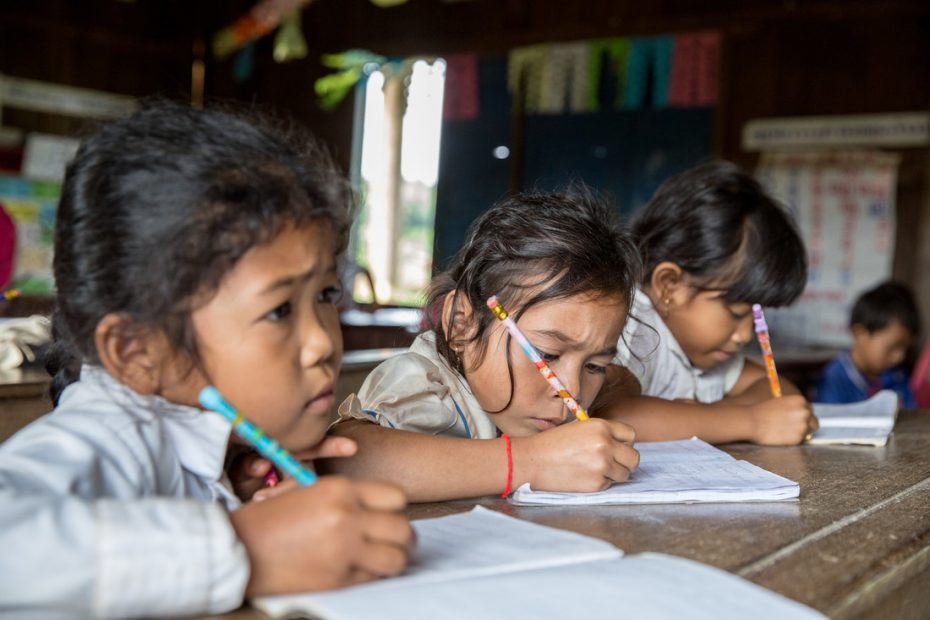 Better teacher resources
Schools and teachers have limited tools to adapt teaching methods for ethnic minority students, so we're helping to support teachers, by providing learning materials, textbooks and teaching tools in local languages.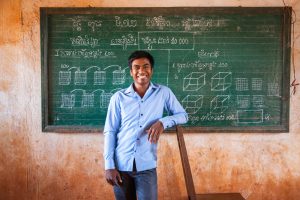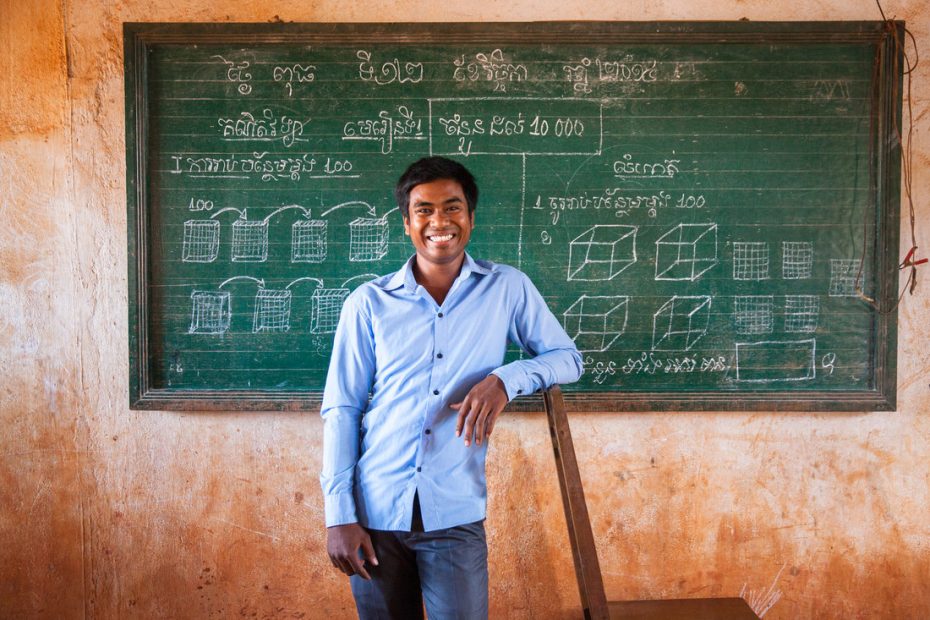 Scholarship provides learning opportunities
Solear* comes from a poor Jarai ethnic minority family. She is a 15-year-old studying in grade seven, even though many of her friends have dropped out of school and are already married. Her parents are farmers and neither attended school and cannot read or write.
Solear had attended a primary school supported by CARE that offers multilingual education.  Now Khmer is easy for her, and she is being able to continue her studies with the scholarship from CARE. The scholarship she receives allows her to stay in the boarding house and provides financial assistance and food packages.
"The scholarship helps a lot. It provides me with food, and with the money I've bought my uniform and learning materials. It wouldn't have been possible for me to go to school without receiving a scholarship", says Solear.
Solear has great aspirations too. "I hope to become a nurse and practice in Ou Ya Dav (district), so I can help the people in the area especially the Jarai people like me."
*Solear is a pseudonym in accordance with CARE's child protection policy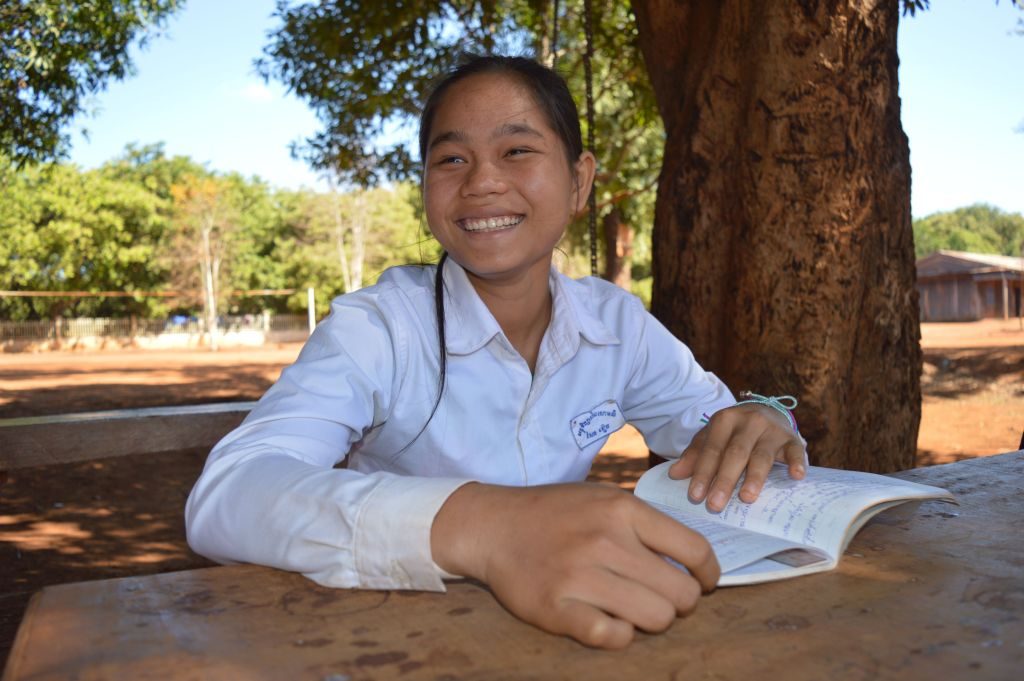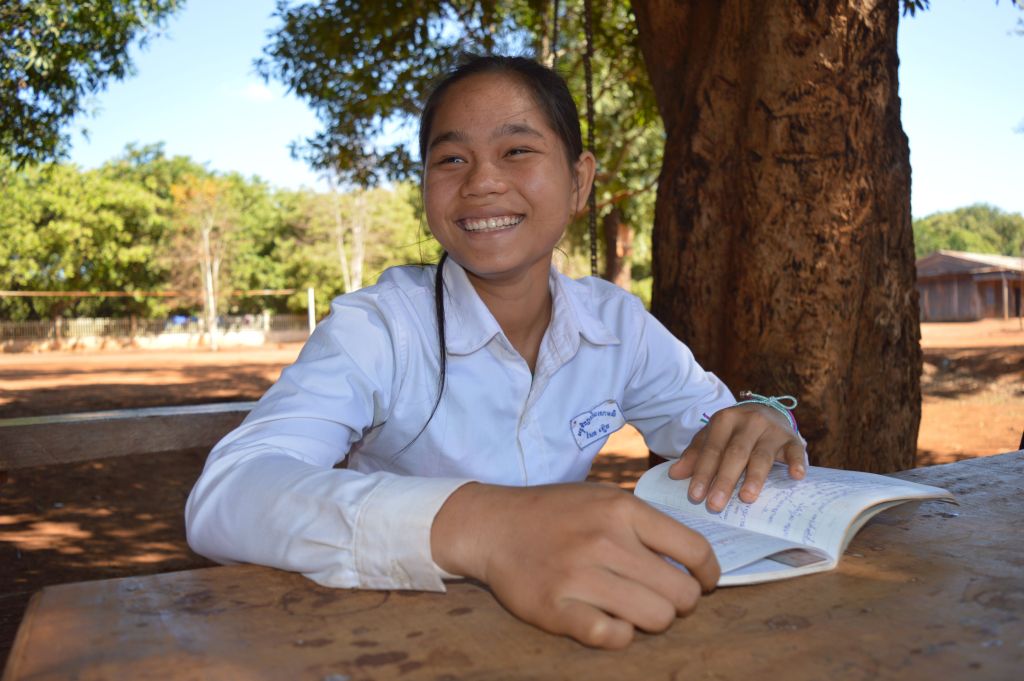 Strategic Evaluation Report
Published by Dr Jack Frawley, University of Sydney
Learn more about our education work:
CARE Australia is accredited by the Australian Department of Foreign Affairs and Trade (DFAT), responsible for managing the Australian Government's aid program. CARE Australia receives support for this project through the Australian NGO Cooperation Program (ANCP).