Over the past few weeks, nearly half a million people have fled conflict in Myanmar and arrived in Bangladesh with little more than the clothes they were wearing. CARE is on the ground providing food, shelter and urgent healthcare to severely malnourished children.
Hossein is seven years old. He is living in a camp in Bangladesh with his mother and siblings. His father is still in Myanmar.
"Of all the things I miss from Myanmar, I miss my dad the most," he says.
Hossein attended CARE's distributions of food last week, and collected meals for his family.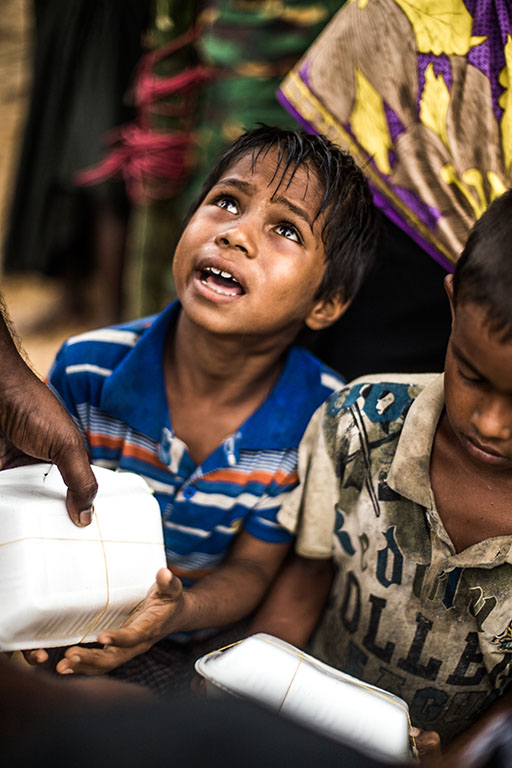 "I am the man of the house now. Even though my brother is bigger, I am the oldest so I take on the duties," Hossein said.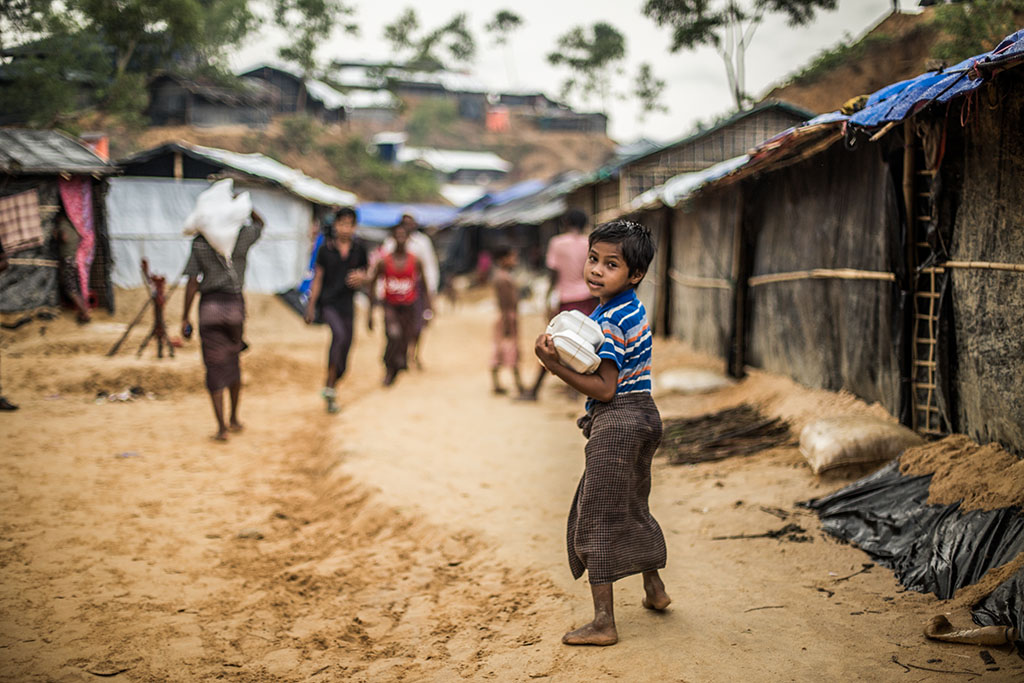 "I like to go and get the food for us, I want my mother and brothers and sisters to be happy and healthy," Hossein says.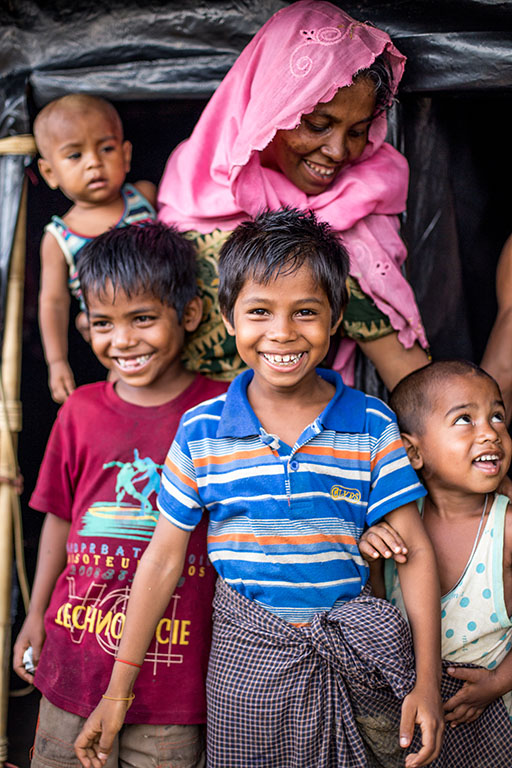 CARE has distributed hot meals to more than 3,500 people who fled Myanmar and are now living in makeshift camps in Bangladesh.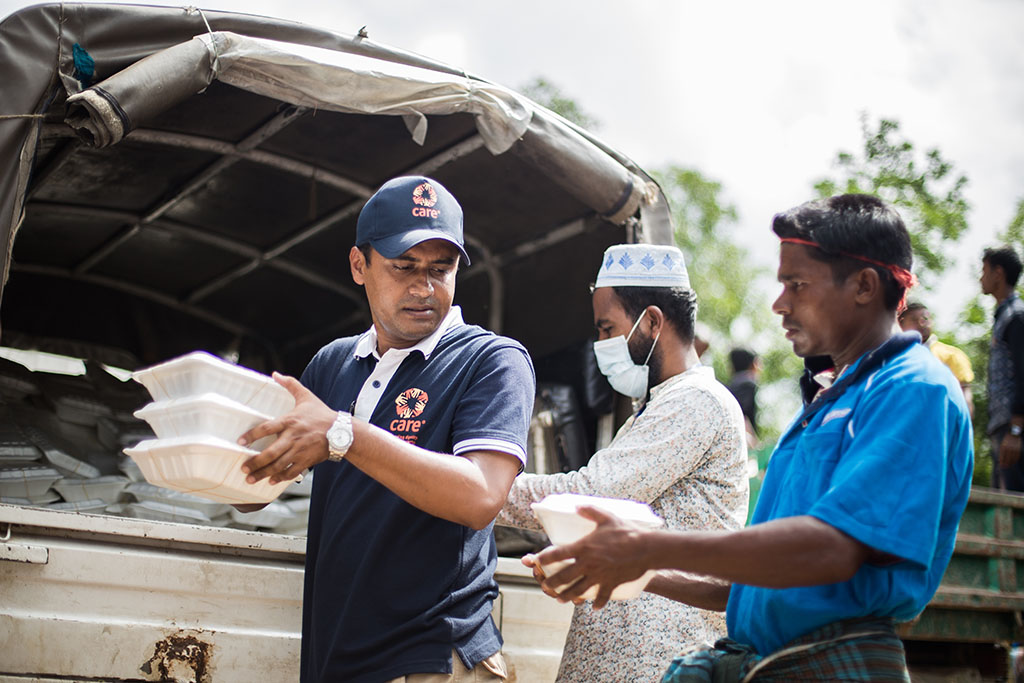 Thank you  for supporting CARE Australia's Myanmar Bangladesh Crisis Appeal, and helping to provide shelter, food and healthcare to children like Hossein and their families.