This 19 November we celebrate World Toilet Day! Why celebrate such an unglamorous invention? Because in some parts of the world, better sanitation and hygiene – including proper toilets – is helping bring relief in more ways than one.
In a large, breezy classroom in a primary school in southern Zimbabwe, there is a consistent theme to the drawings hanging proudly on the walls: water and hygiene. A CARE Water Sanitation and Hygiene (WASH) project has been embraced by teachers and students, with benefits being felt by the whole community.
This is where the school's health club – run by Mrs Goronga, a 51-year-old grade one teacher – meets weekly. When Mrs Goronga first heard about CARE's WASH project to promote community and school health clubs and the establishment of safe water sources and toilets, she pushed to establish a club at her school.
Soon, ten teachers and 45 students from grade three to seven eagerly signed up to become ambassadors for a healthier school and community. The club teaches members about how disease is spread, and how to improve their personal and household hygiene to reduce illness. "Since we have started the group, children have changed," she explains. "They are cleaner – their homes and toilets are cleaner."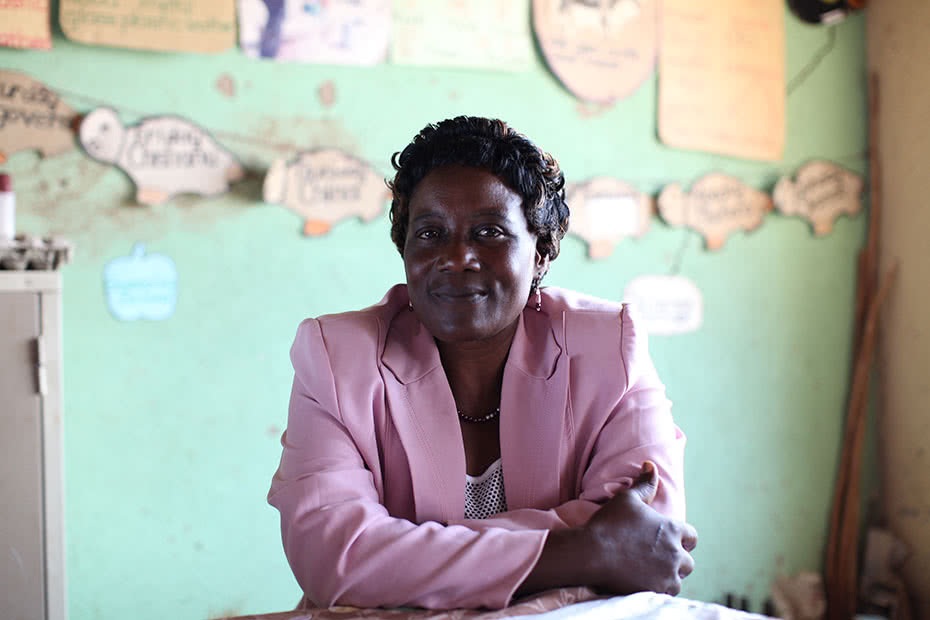 According to Mrs Goronga, there is an impressive chain-reaction of change happening in the community. She keeps records of the hygiene practices being applied at school and is thrilled to see the health improvements ripple through the community and into students' homes. "We visit the households and teach families about hygiene. Now, people are using rubbish pits and tip-taps [hand-washing devices]."
Ten-year-old Alyson* is one of the passionate health club members, and has taken the sanitation and hygiene knowledge back to her home, where she lives with her grandmother and two brothers.
"I like being a member of the health club because I learnt not to be sick. I used to have stomach pains, but since I joined the club I don't have them as often. "I learnt how to prevent cholera, malaria and diarrhoea. I have also taught my siblings about health. We used to wash our hands in the same dish, now we pour water for each other to wash our hands separately."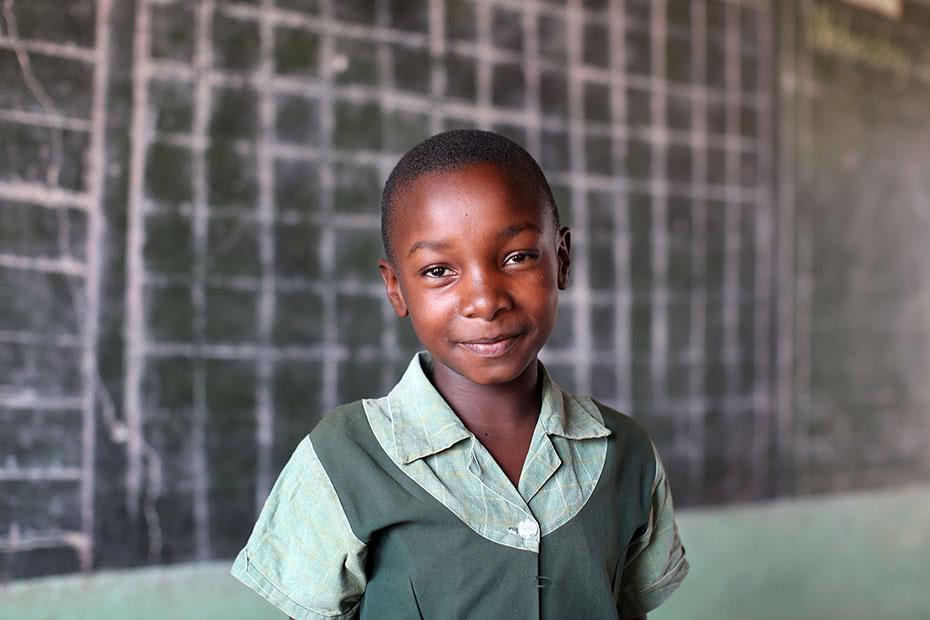 CARE's WASH project provided the materials and skills for producing 20 new toilets for the students and teachers at the school. The community helped build the toilet blocks, which are proudly maintained by the health club members.
Now, a toilet is a new addition at Alyson's home as well, after she helped her family construct their first toilet out of locally available materials. "Now we know we should always use the toilets properly and always wash our hands afterwards," Alyson explains.
School Principal Mr Patrick Chagwiza is proud of the improvements at his school and the teacher who made them possible. "To begin with, I wasn't sure about the health club idea, but we sent Mrs Goronga to receive training and what she brought back was change," he explains. "There is a great difference at our school now. There are fewer chances to spread disease, so there is less sickness and greater comfort."
With less sickness in the broader community, perhaps the biggest improvement has been on students like Alyson's ability to learn. "We know that a healthy student learns best, they can achieve more," explains Mr Chagwiza.
Now that she is safer from disease and empowered with the knowledge that has helped her family, Alyson is firmly set on a path to continue helping others. "I like learning new things, and my favourite subject is English. I want to be a nurse, because I like to help people be healthy," she says.
Better sanitation and hygiene – including access to toilets – is bringing much-needed relief to communities living in poverty around the world. Find out more or how you can help by visiting CARE's Water Appeal today.
*CARE is committed to being a child safe organisation. Names of children have been changed.