"The wishlist" by Johanna Mitscherlich, Regional Emergency Communications Officer, CARE International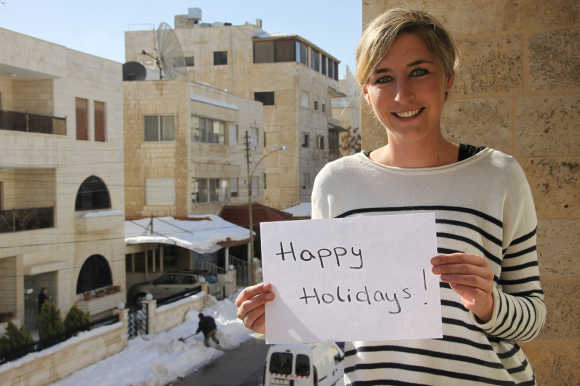 When I was a child I used to write a wishlist before Christmas.  A few days before Christmas Eve I would put it on the table of our terrace and shout "Santa Claus, Santa Claus", wildly flapping my arms up and down like a bird. I thought that this might draw more attention to me and my wishes.
Christmas with my three siblings and my parents is always an important holiday. We eat together, listen to music, take long walks through the forest, laugh together, care for each other, argue and make up with each other.
This year I will not spend Christmas with my family, but will instead be in Jordan where I have been supporting CARE's emergency team to help Syrian refugees for the past three months. Jordan is also in a festive spirit although the majority of people are Muslims. Fir trees are decorated with colourful ornaments and lights and you can hear "Jingle Bells" in the shops. A few days ago, it snowed more than it has in decades here. It piled up metre-high and now snowmen are to be seen standing next to palm trees, with carrots for noses and children are making snow angels.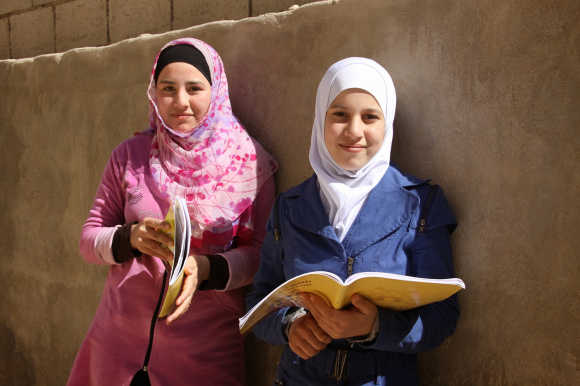 For more than 560,000 Syrian refugees living here in Jordan, the snow is not fun: They are living in poorly insulated apartments, in empty garages or makeshift tents constructed from cardboard and tarps. They are freezing. Mothers are sewing together what little clothes they were able to take with them when they fled Syria to use as blankets to protect their children from the cold. They stay awake at night because they are afraid their children will freeze to death while they sleep.
In the past weeks and months I have talked to many Syrian refugees and asked them what they wish for. Their faces darken with a heavy veil of sadness when I ask them this question. Sometimes they reply quickly, as if the answer has been on the tip of their tongues for days just waiting to be heard, to be spoken aloud in the hope that in doing so it might actually be granted.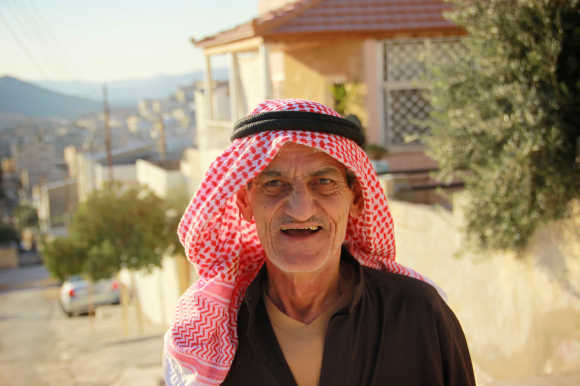 They long to go back home. They wish to smell the air and the soil of Syria, to walk through the doors of their homes or to drink a cup of Turkish coffee on their way to work. Children wish for socks and warm clothes to protect them against the cold, they want to go back to school and long to see their friends or fathers again. They want their lives back. After nearly three years of war and more than 120,000 casualties, many of the more than 2.4 million Syrian refugees who were able to cross the borders no longer wish for anything. Wishing makes them sad and weak; it numbs their daily routine of survival.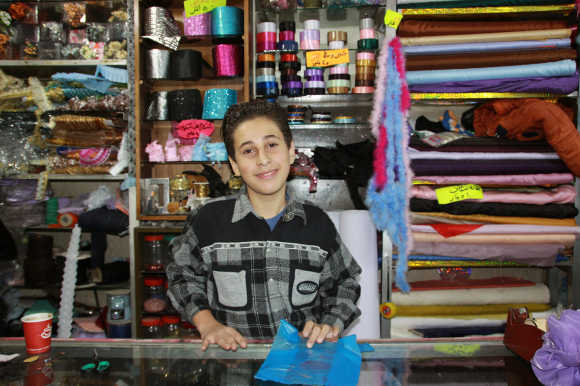 This Christmas my wish is that we remind ourselves of the bond of humanity that connects us all.
I wish for us, the world, to focus our attention on Syrian refugees, and perhaps even small donations, so they do not feel so alone.
The sad truth must be plainly stated: Support for the more than ten million people who are affected by this conflict is massively and terribly underfunded. Around me a silent catastrophe is happening, and I really wish I had a megaphone to tell the world about it. This year, I might once more write a list, put it on my balcony here in Amman and flap my arms wildly. The list won't be long, but I will shout louder and longer than when I was a child.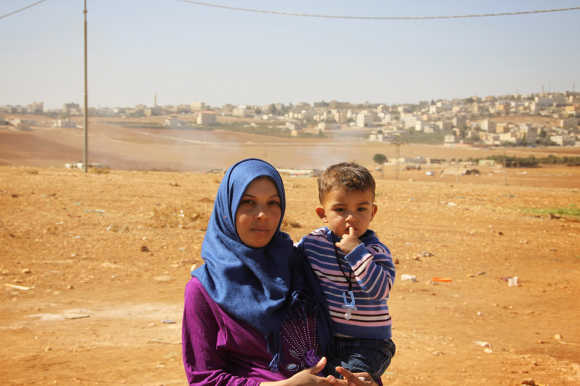 Find out more about CARE's work with Syrian refugees at www.care.org.au/syria  or call 1800 020 046 to make a donation to CARE's Syrian Refugee Crisis Appeal.
*CARE is committed to being a child safe organisation. Names of children have been changed.