Are world leaders finally coming to the table when it comes to fighting for equality for women and girls? Some recent developments suggest "yes". But what needs to be done now to turn words into action?
Over the weekend just gone, a commitment to 17 Sustainable Development Goals (SDGs) to transform the world by 2030 was made. 193 world leaders including Australia's Foreign Minister Julie Bishop gathered at the UN Summit in New York to discuss the goals.
In the lead-up to the summit CARE – with the help of over 1,212 Australians who signed our petition – lobbied the Australian Government to continue to back a standalone gender equality goal. We're pleased to announce world leaders did not back down and SDG five: "Achieve gender equality and empower all women and girls" was passed.
A win for women everywhere
CARE commends this renewed focus on gender equality globally. Having worked in developing communities since 1945, we believe the most effective way to fight poverty and injustice is through programs that target women and girls.
By focusing on women and girls, we can achieve economic progress, expand markets and improve health and education outcomes for everyone. For example, if India enrolled one per cent more girls in secondary school, the country's GDP would rise by $5.5 billion.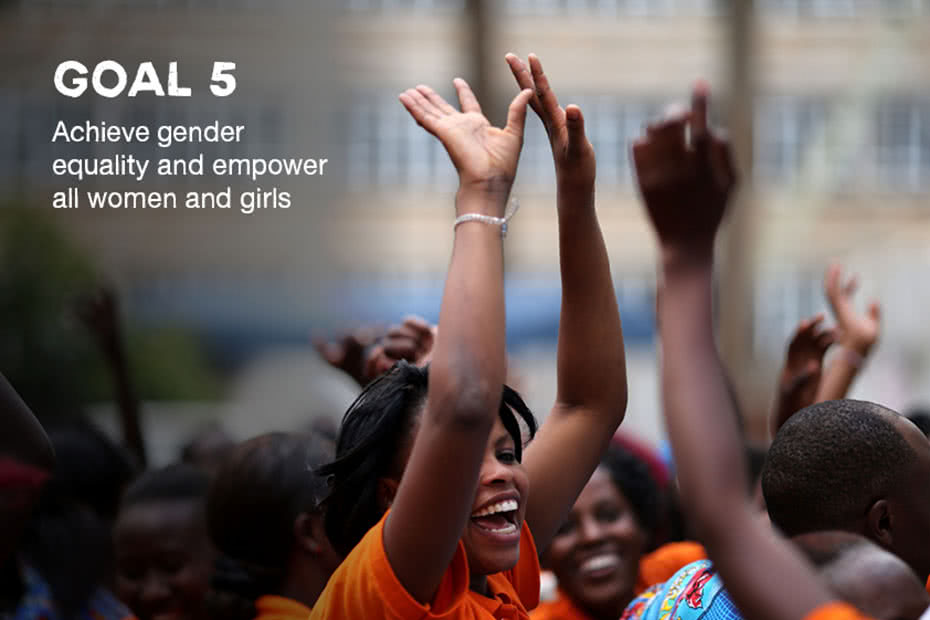 This commitment to the empowerment of women and girls globally comes just days after Australia's new Prime Minister Malcolm Turnbull denounced domestic violence as a "great national shame" and announced a multi-million dollar package to fight family violence and violence against women locally.
We've set the goal; now we need to fund it
CARE Australia CEO Dr Julia Newton-Howes welcomed the SDG commitments including the standalone gender equality goal. However she warned that agreeing to the goals was only the first step.
Dr Newton-Howes highlighted that Australia's current foreign aid commitment falls way below what is required to fulfil the goals: "Australia's aid budget grew steadily after the Millennium Development Goals [the predecessor to the SDGs] were introduced in 2000. But now, when new global commitments are being made, we face the biggest aid cuts in Australia's history."
In order to fulfil commitments to the gender equality goal, world leaders must be willing to put their money where their mouths are and back programs which improve access to women and girls' education and healthcare as well as remove barriers to political participation, reproductive rights, jobs and finance.
With your backing, CARE will continue to work tirelessly to ensure the voices of women and girls are heard. We will also continue to hold world leaders – including the Australian Government – accountable to the goals they have committed to and therefore to women and girls everywhere.