While we hear a lot about Syrians who have escaped conflict in their homeland and are now refugees, with the country a no-go zone for journalists, very little is actually seen or heard from those left behind.
Here, Syrian refugees share news from home, which while rare and precious, also paints a heartbreaking picture of a country once home to around 22 million people. While just a tiny snapshot of what it is like to be a Syrian living in Syria during one of the world's most devastating humanitarian crises in living memory, it also shows that for people who have remained behind life goes on, albeit sometimes in a difficult if not near impossible way.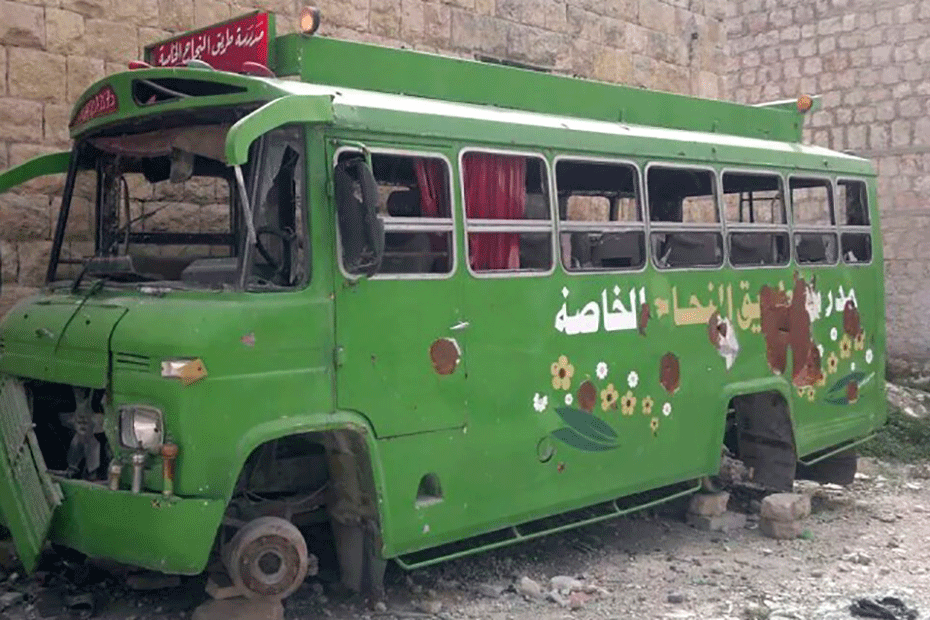 Once a school bus used to transport elementary school children to class, it is now another casualty of conflict, a symbol of education denied. Like the school it served, it is now abandoned. The inscription on the bus reads: "The Road to Success".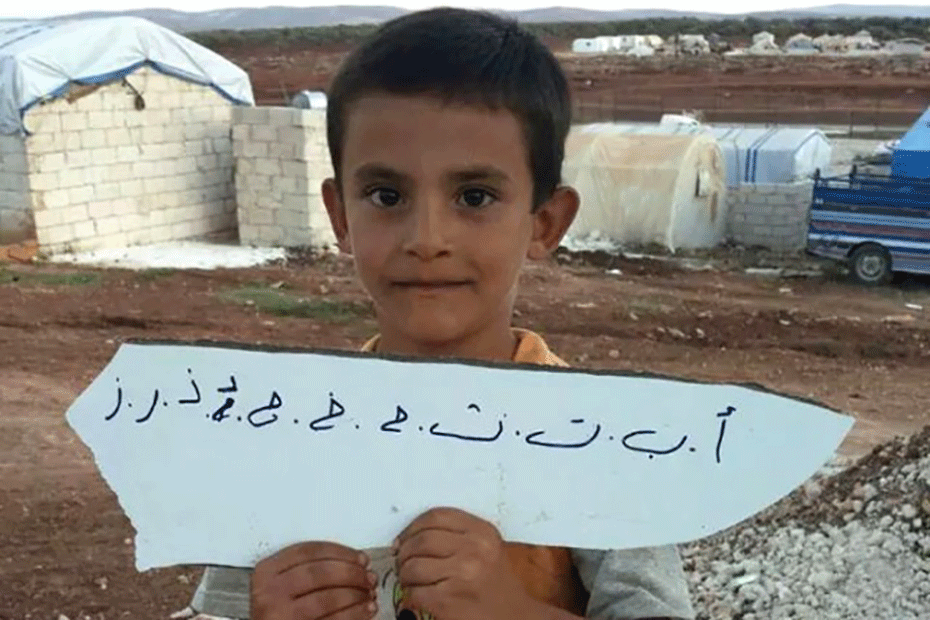 A boy displays for relatives a board with the Arabic alphabet he is learning on his own. After losing their home in the conflict, he and his family now live in an informal settlement in Syria. More than 40 per cent of children are no longer able to attend school.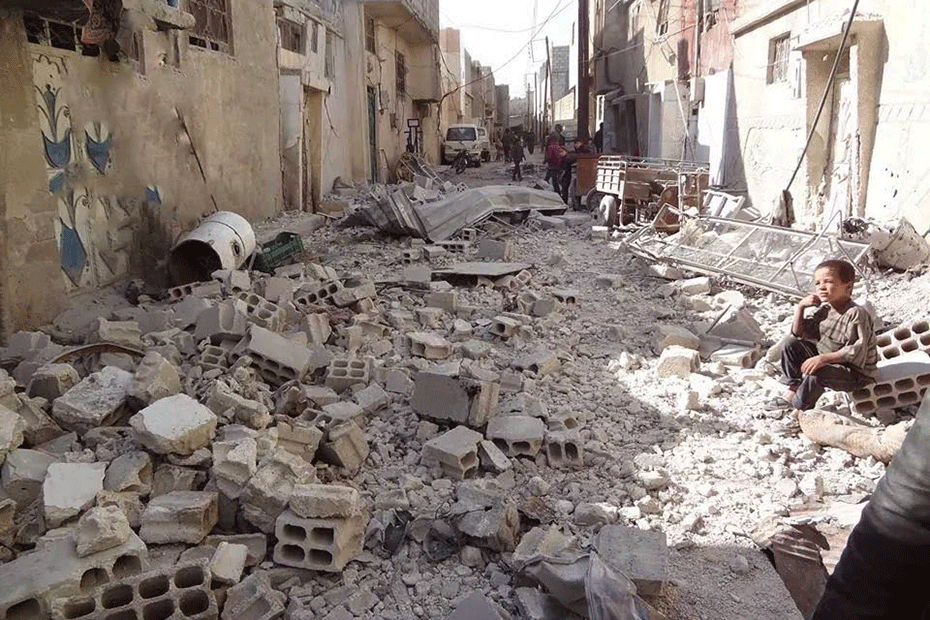 In cities across Syria, people have been forced to flee their neighbourhoods, often moving multiple times, due to the bombing raids. One Syrian refugee volunteer with CARE moved his family 11 times before finally escaping Syria. In this street, several houses were partially destroyed by bombs. The house of the boy pictured however, was completely destroyed.
Mohammed*, right, was a university student studying economics before the current conflict began. He was in his second year of studies when his family was forced to flee their home due to the conflict. His brother was in his fourth year of pharmacy studies and his sister was preparing her Master's thesis in physics.
"I tried going to Lebanon to work there, but there are millions of Syrian refugees there now and the situation was more difficult than I had thought," says Mohammed. "The only solution we found was to work at a small construction shop in the village that we have come to. I earn a living for my family by lifting heavy bricks and tools. My work requires a lot of physical effort that I was not used to, but this is the only option I found. We need to work not only to provide for my family, but also to help my 19-year-old brother who suffers from tuberous sclerosis. He needs a daily medication that we are very afraid of not being able to find one day."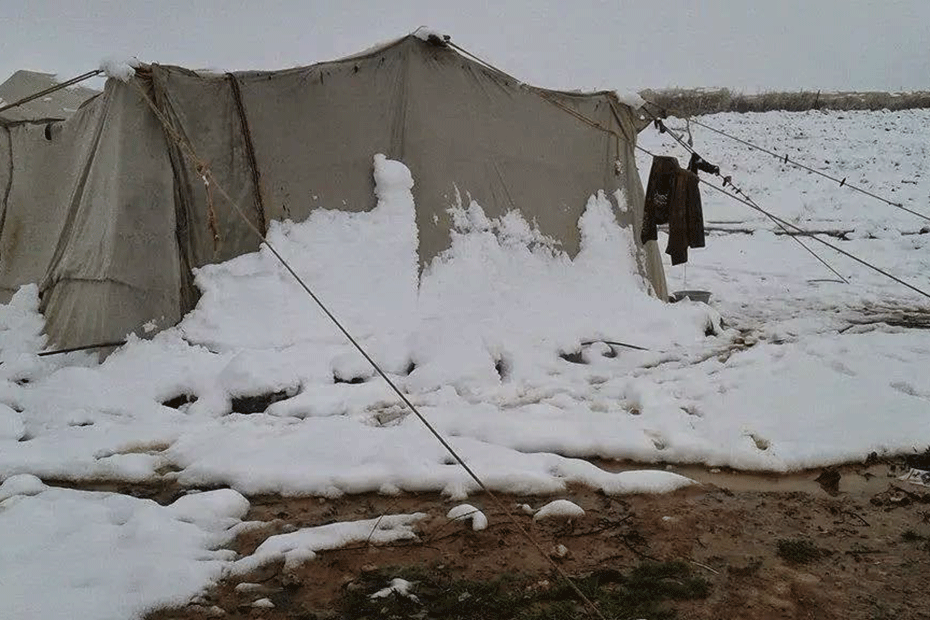 Displaced by violence that has often destroyed their homes, many Syrians are living in tents in one of hundreds of makeshift settlements inside Syria. Millions of Syrians have been living with little to no access to humanitarian aid after being displaced from their homes. This makeshift settlement was covered in snow in a snowstorm that hit Syria and the region earlier this year, leaving Syrian children, women, elderly, and men to endure below-zero-degree temperatures.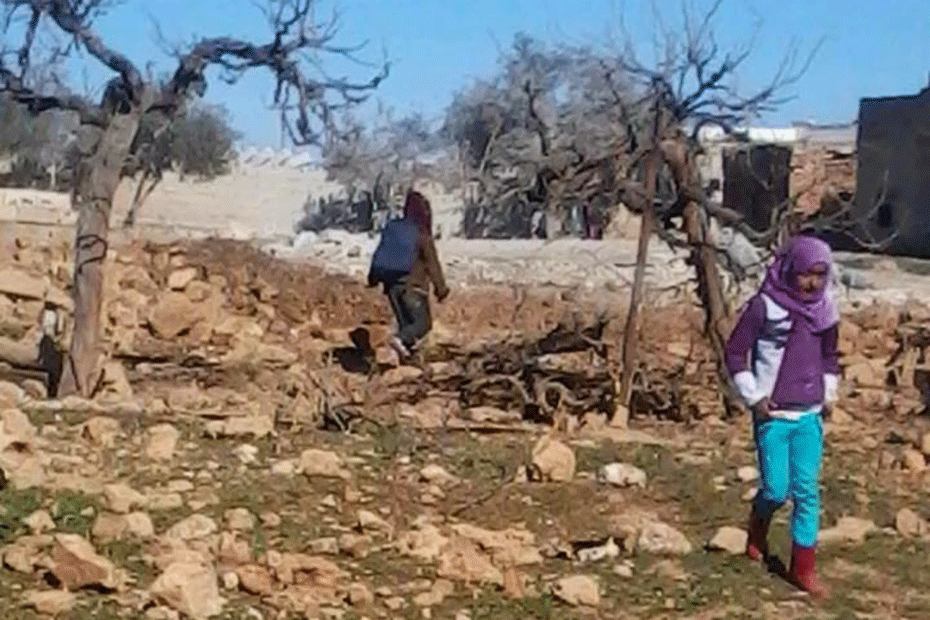 Relatives inside Syria explain that one of the biggest difficulties people still in Syria are facing is a lack of access to fuel to heat their homes. During the winter months, temperatures in Syria and the region can drop to below freezing, and while fuel is the first means for heating, many people in Syria today cannot access it due to scarcity and high prices.
Due to scarcity of fuel, many Syrian families in this village have reverted to using branches or scraps of wood for heating. These children spend their winter days looking for wood that the family will burn for warmth.
 CARE is supporting thousands of people affected by the ongoing crisis in Syria. You can help by making a donation today.