By Julia Newton-Howes, Chief Executive of CARE Australia
I recently visited a small village up in the hills in Liquica, about two hours from Dili, with some of CARE Australia's Board members. CARE has been working there for about four years, supporting people to grow more food and to take opportunities to earn income.
We met a group of women and children at a house, high up on a hill, with spectacular views down to a broad valley. We sat and talked about their lives. It takes an hour to walk to the school or the clinic. There is a market once a week – also an hour away – where they can sell food or coffee. It costs $12 to catch a bus into Dili, a prohibitive amount for many families.
We ask, 'What do you like to do when you are not working?' They start to describe their day, an endless list of tasks. The Timorese CARE staff member tries again, translating the question differently. But again and again, the question simply isn't understood. These women work all the time. We find out that they like opportunities to work together sometimes, so they can chat while they work, but the concept of leisure time hasn't reached the hills behind Liqucia.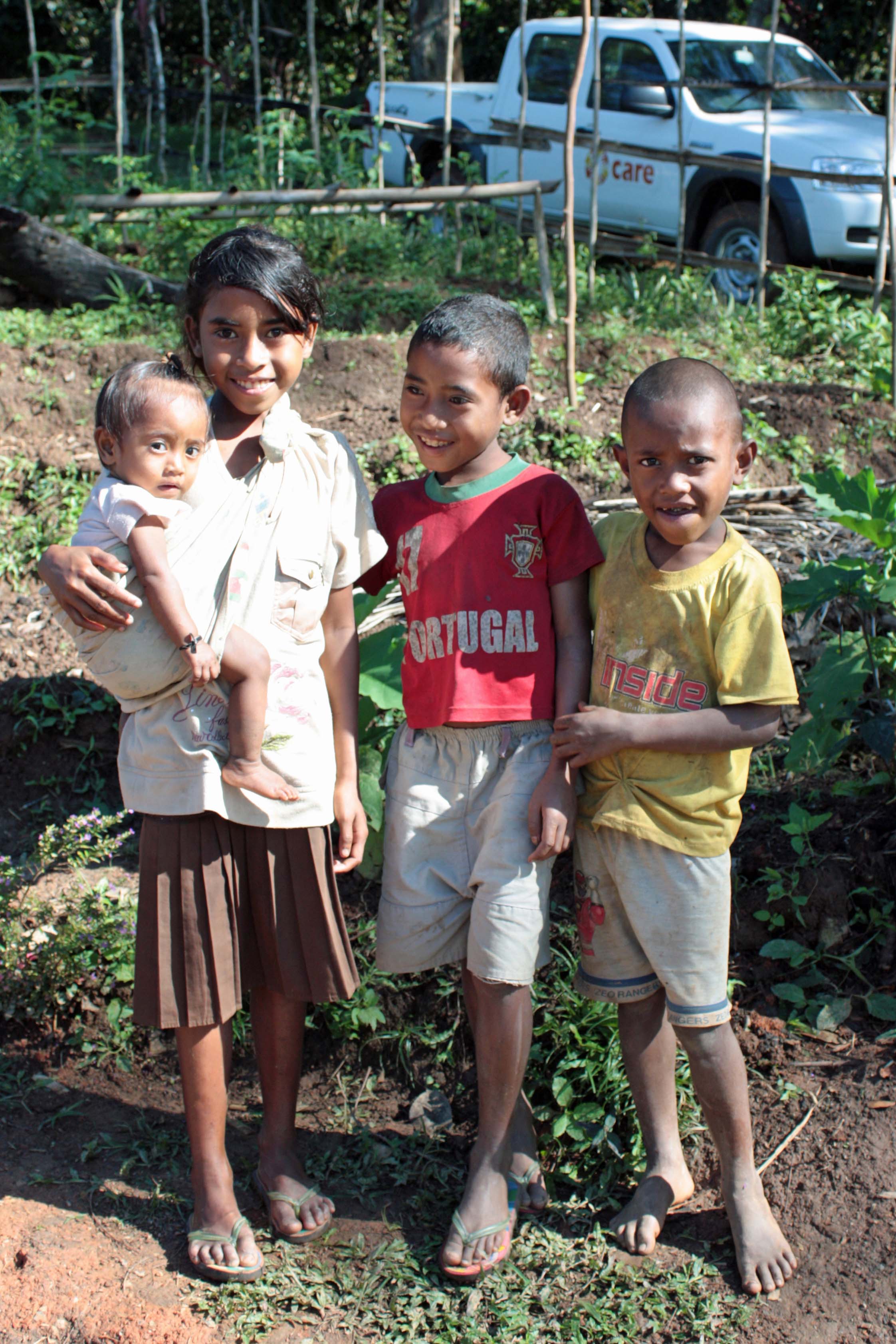 Later we help them prepare some food they will sell at the market. This is one of the income-generating ideas that CARE has supported in this area. We grate cassava and coconut on large, home-made graters. Chop onions, chilli and parsley. Two fires are stoked and the temperature is adjusted by moving the logs in and out of the fire as we work. One woman does this expertly with her foot while she fries the cakes we have made.
Afterwards we visit the fields where CARE has brought simple ways of improving yields with organic fertilizers and pesticides – commercial varieties are just not affordable in these communities.
This support has seen communities increase food production and make around $300 from selling their produce in one season.
Find out more about CARE's work in Timor-Leste.