This Sunday 11 October is the International Day of the Girl. Why a day just for girls? To celebrate the power of girls, as well as draw much-needed attention to the unique and unjust challenges faced by girls globally.
Around the world and particularly in developing communities, many girls are still discriminated against – simply because they are a girl. Not only do girls face barriers to education, healthcare and job opportunities, but one in nine girls worldwide are married before the age of 15.
To mark the International Day of the Girl, CARE has released a report that finds girls in 26 countries around the world are more likely to be forced into marriage than enrol in high school. The report, titled "Vows of Poverty" finds:
62 million girls are not in school. Half of them are adolescents.
Every single day over 39,000 girls are taken out of school and forced into child marriage.
Schoolbooks not wedding dresses
"Girls should not be forced to walk down the aisle in greater numbers than into secondary school classrooms," says CARE Australia CEO Dr Julia Newton-Howes. "Every time a girl under 18 is forced into marriage or prevented from attending school, it's a missed opportunity to improve that girl's life and strike at the roots of poverty."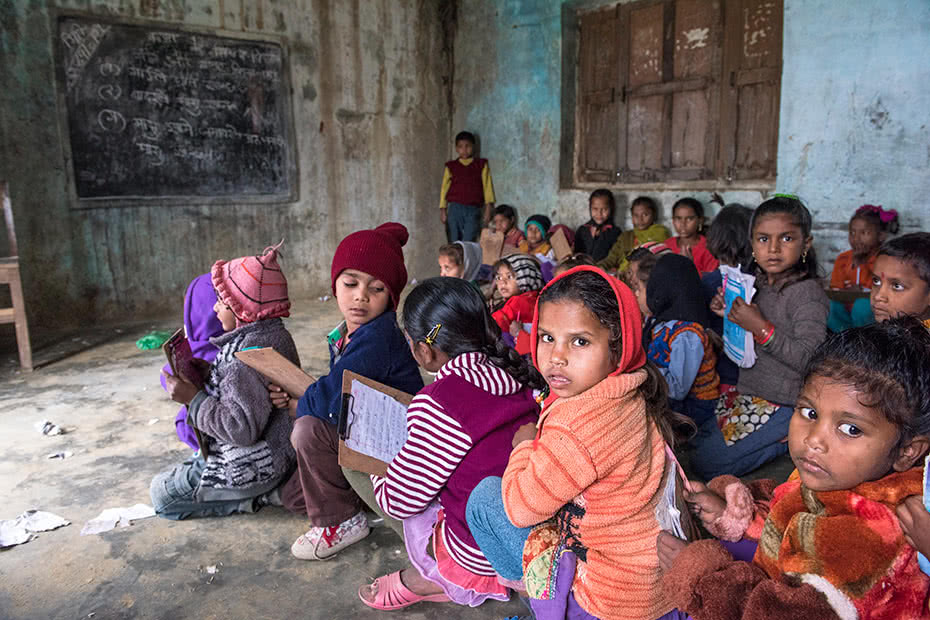 Child marriage black spots
The situation is worst in Niger, with 76 per cent of girls marrying before age 18 and only 10 per cent enrolling in secondary school.
Chad, Central African Republic, South Sudan and Somalia follow, each with at least a 40 per cent gap between their rates of child marriage and of secondary school enrolment for girls. Sub-Saharan Africa has by far the highest rates of child marriage.
Many of the underlying causes of child marriage – including social norms that see women and girls unequal to men and boys – apply across all the countries. Other forces are localised, from the trafficking in Mauritania to dowry considerations in Bangladesh or civil wars in countries such as Afghanistan, Mali or Syria.
Educating girls is the best way to fight poverty
While child marriage is damaging for girls, it is also damaging for entire communities. For every year of schooling beyond Grade Four a girl completes, her future earning potential is increased by up to 25 per cent. And when one woman overcomes poverty, she brings four others with her.
With over a billion people around the world currently living in extreme poverty (defined by the World Bank as living on under USD $1.25 per day), pulling girls out of school and into wedlock is entrenching both girls and their families in poverty.
But work can be done to build a brighter future for all. The "Vows of Poverty" report also highlights way to combat child marriage, including CARE programs and steps taken by national governments to enforce laws against the practise; in some instances police and girls' advocates have set up phone hotlines and safe houses for at-risk girls.
Find out more by downloading the full report here, or make a donation to CARE's work to fight poverty here. A donation of $69 can help send a girl to school, while $100 can a help a woman to start her own small business.