In May this year, Howard Ralley, CARE Australia's Director of Marketing and Communications visited our water and sanitation projects in Zimbabwe. He was joined by Thankyou who help fund the life-saving work.
I don't often swear while cycling. But Melbourne commuters would have heard me cursing from the rooftops as I hit a pothole on my ride into work this morning. Seconds later I was blushing, realising how small they were compared to ones endured while visiting our projects in Zimbabwe earlier this year.
Steering around the potholes back in May, our 4WD bounced its way through the Chivi region of southern Zimbabwe. Wise old boab trees – a sure sign of little water – rose from dustbowl-dry bushland that cunningly disguised remote farming villages where donkey carts and goat farmers ruled supreme.
We were there to check out our water, sanitation and hygiene programs – known as WASH programs in the acronym-loving NGO world. But beyond the acronym, I soon learnt that it could literally mean life or death for many a villager.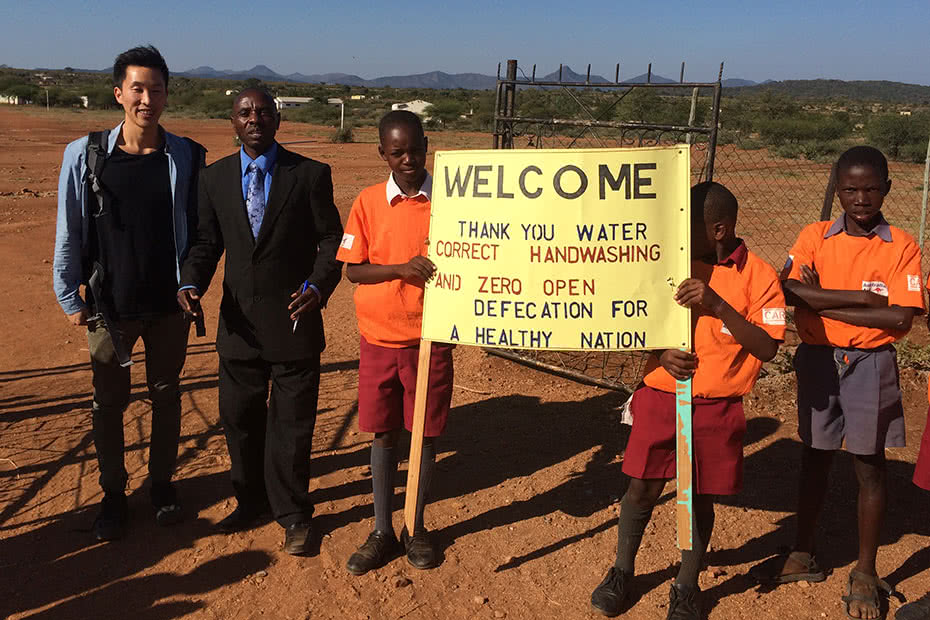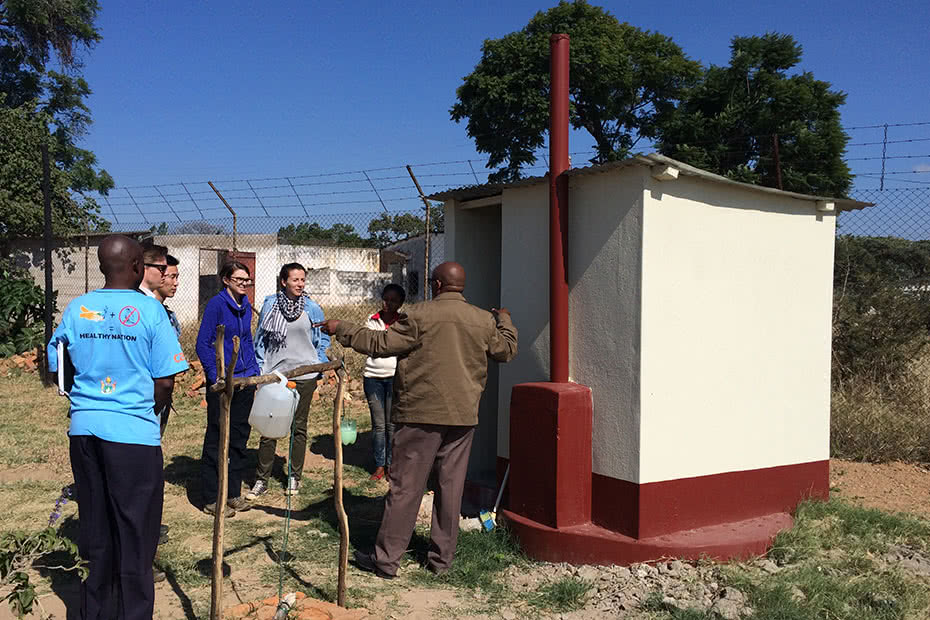 But when it comes to saving lives through better water and sanitation, both "hardware and software" are key. I quickly learnt that it was the intricate balance between the two which made it all sustainable.
The physical pragmatic things you need to help communities – ie. water pumps, toilet blocks – with the less visible but vital training, education and awareness tactics – ie. School Hygiene Clubs.
Over our five-day trip we visited countless community members benefiting from the projects. From scattered remote villages with just 20 or so people, to big schools with over 500 pupils. Each visit shed new light on what it meant to have better water and sanitation.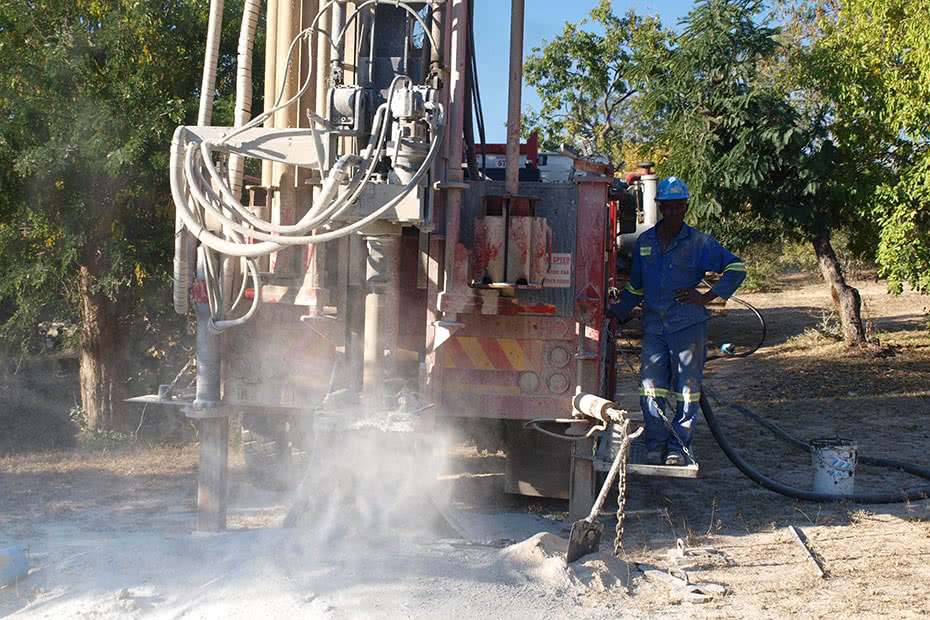 In one remote community I had the thrill of watching a borehole being built. A big crowd of onlookers gathered round as the drill pierced through 25 metres of dust, dirt and rock before hitting paydirt; water shelf level.
As water spurted up towards the sky before quickly being capped, the crowd let out a giant whoop – it was like hitting oil!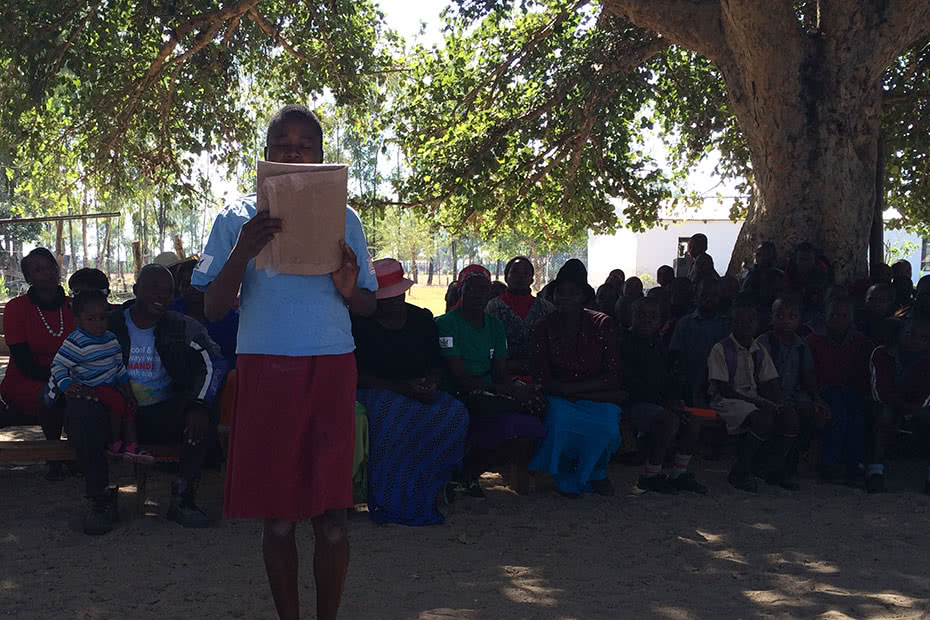 In another community, we visited a local school which holds weekly Hygiene Clubs. We were able to watch as children shared what they had learnt with classmates, performing poems on the perils of cholera and even role-playing gender stereotypes of who should be in charge of family hygiene! Hint: everyone.
The boreholes are helping communities access water today, while the Hygiene Clubs are ensuring they are invested in utilising this water for better hygiene and sanitation practises long-term.
For me, knowing that these together are saving precious lives in Zimbabwe helps make my ride into work every morning that much smoother. … With or without the potholes.
Access to clean water changes people's lives. I've seen it firsthand. Find out more about how you can support CARE's vital water, sanitation and hygiene programs today.