Elizabeth Cowan is a Senior Program Officer with CARE Australia's Asia Pacific team. Here she shares with us some of her experiences in Timor-Leste, and explains why this year, she will Walk In Her Shoes to help improve the lives of women and girls in impoverished communities.
By Elizabeth Cowan, Senior Program Officer – Asia Pacific Team, CARE Australia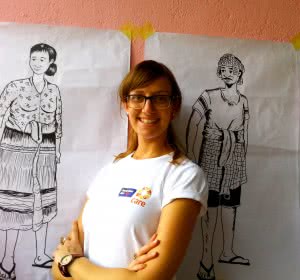 Last February I returned to Australia from Timor-Leste, where I had spent just over one-and-a-half years working with CARE.
I walked a lot while I was in Timor-Leste. I climbed Mt Ramelau, the country's highest mountain; I climbed Mt Mate-Bien – The 'Spirit' mountain; and I climbed Mt Mundo Perdido – the mountain of the Lost World. But something I never did while I was in Timor-Leste was walk alone at night. I never walked alone at night because I was scared for my safety.
Certainly, I had reasonable grounds to be afraid. 38% of Timorese women report experiencing violence at some point in their lives. Women regularly experience verbal and physical sexual harassment when they're walking in the streets. In fact, the rates of violence against women are likely to be much higher, as most women stay silent about the violence they experience.
But perhaps even more concerning than the fact that more than 1-in-3 women have experienced violence, is that 86% of Timorese women feel that there are cases in which domestic violence is justifiable. So while I was in Timor-Leste I kept myself safe by driving a car at night-time. When I was out and about, I made sure to keep my car doors locked and windows up.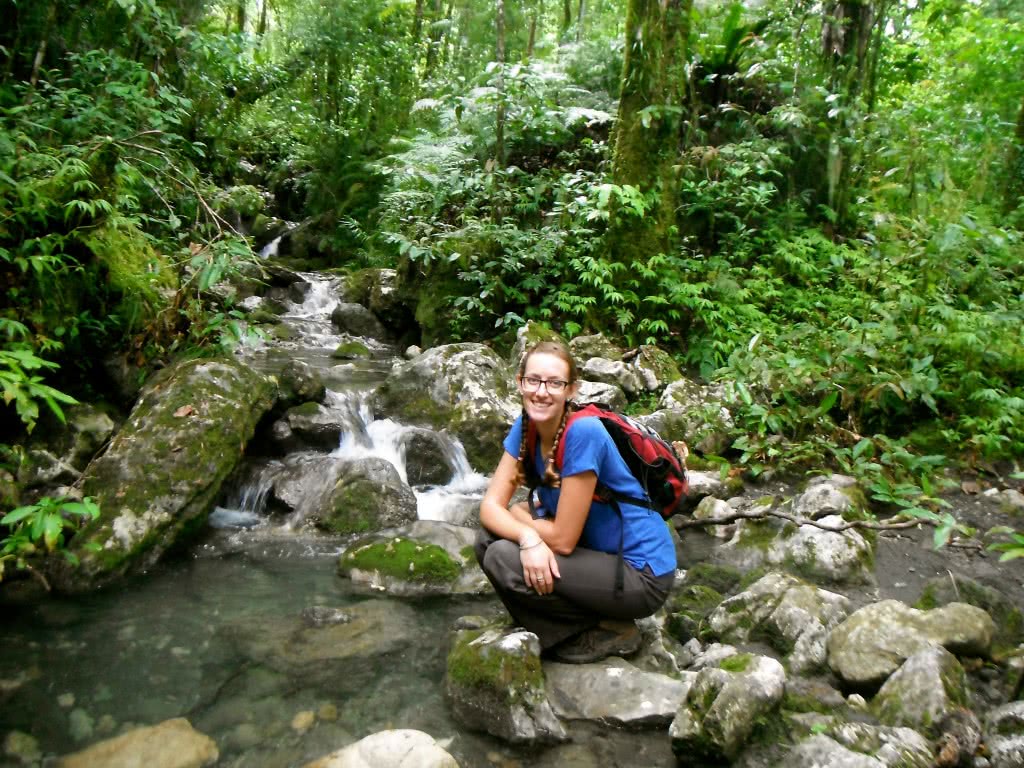 For women in Timor-Leste, walking can be a dangerous necessity.
Poor Timorese women in rural areas of the country walk a lot. It is common for a woman to spend upwards of three hours per day walking. They walk to collect water for their household. They walk to collect firewood for cooking, and they walk to the forests to forage for wild foods to feed to their families.
In many poor countries, these tasks – collecting water and firewood, cooking and cleaning – are classified as 'women's work' and the men rarely help. The amount of time women spend walking means they have less time for other activities that could earn them an income. They have less time to participate in community meetings where they could gain new knowledge and influence the decisions that affect them, and they have less time to rest or have fun.
There is still a lot of work to be done to overcome poverty and promote equality between women and men in the countries where CARE works.
#WalkInHerShoes
So, this is where you come in!
From 16-22 March 2015, you can join thousands of Australians taking part in CARE Australia's Walk In Her Shoes Challenge. Over the course of one week, walk 25km, 40km or 100km – or choose your own distance! – to support women and girls in places like Timor-Leste. The money you raise will be used to fund CARE projects that provide education, food, water and sanitation that help improve the lives of those living in some of the world's poorest communities.
I'm lucky enough to have seen first-hand the positive changes that CARE's projects have on women and men's lives, so I can confidently say that your participation in Walk in Her Shoes will make a difference.
Join the Walk In Her Shoes Challenge today!